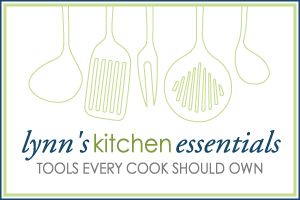 Last week I posted on why I love my kitchen knives. This week my kitchen essential is several tools that are used all the time in my kitchen, but are much less expensive than my knives.
Today I want to talk about wooden spoons and spatulas. If you haven't guessed by now, I love kitchen gadgets, but I like useful gadgets. If a gadget is going to be in my kitchen, it has to be one that I will use, and I use my wooden spoons and spatulas all the time.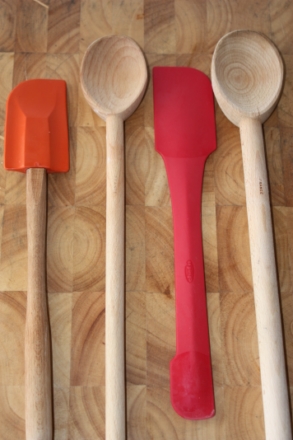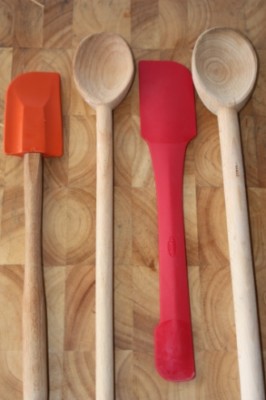 I actually have at least four wooden spoons, but the two pictured above are a little different than most wooden spoons. Most wooden spoons that I have had are pretty flat, but the two pictured above are scooped like a large spoon. You can actually scoop up food with these. I like the flatter regular style wooden spoons for stirring batters and thick items, but for stirring soups and more liquid foods, I love the ones that are pictured above.
Now about my spatulas. I am a little picky when it comes to spatulas. I have had too many spatulas that are flimsy and break easily. So, I prefer to buy spatulas that are a little nicer and heavier. I also like the spatulas that are heat resistant. That way I can use them on hot liquids and things like puddings. I think it is worth it to buy a nicer one. If you spend a little extra money you will get something that will last much longer.
The red spatula in the picture is one I picked up when I was shopping with my sister last summer in Oregon and I love it. One end is a large spatula and the other end is a small one. I love the fact that it is a two in one tool and I now use it all the time.
So, do you also love your wooden spoons and spatulas?
This post linked to Works For Me Wednesday.