These dairy free chocolate muffins are a delicious dairy free muffin that are so good no one will know they are dairy free.
One of my daughters eats dairy free. Or eats mainly dairy free. It is not an allergy, we are not 100% strict with it, but in general she avoids dairy. Several years ago she decided to go dairy free when she realized that she felt much better not eating dairy.
I realized long ago that sometimes we just need to listen to our bodies. If your body, stomach, digestive tract, etc. don't like something, we usually know it. All too often though we ignore the signs and end up in worse health.
So when she told me that she feels better eating mainly dairy free I listened. She occasionally cheats, but in general avoids it.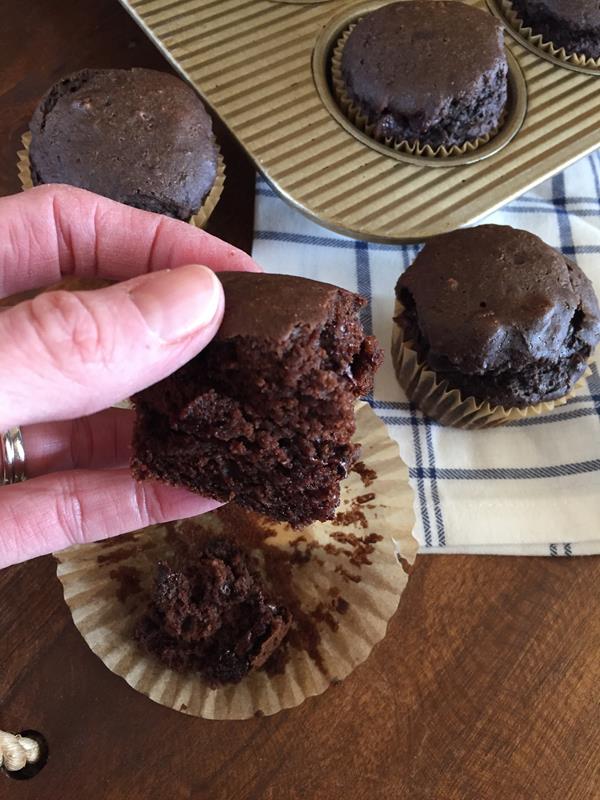 We have a lot of food issues in our family. Three of us eat gluten free. My oldest daughter has a peanut, tree nut, sesame allergy. The other daughter avoids dairy. Let's just say that kitchen life can be complicated sometimes at our house.
Sometimes I will make special food for just the person or people that need it, but most of the time I try to make food that we can all enjoy. Food that tastes so good no one would know it is missing something or contains a special ingredients.
Muffins are a favorite at our house, so I have been experimenting with some dairy free muffins. I have a gluten free dairy free banana muffin that we love, but I wanted to come up with a basic dairy free chocolate muffin that could be made regular or gluten free.
After experimenting quite a bit with recipes, I finally came up with this dairy free chocolate muffin that is so good. It can be made with regular flour or with a gluten free blend. I like to use Bob's Red Mill 1 to 1 Gluten Free Flour Blend.
These muffins really are so good that no one will know they are dairy free or gluten free dairy free. They have a great taste and texture. They are slightly more dense than a normal muffin, but the taste and texture are delicious.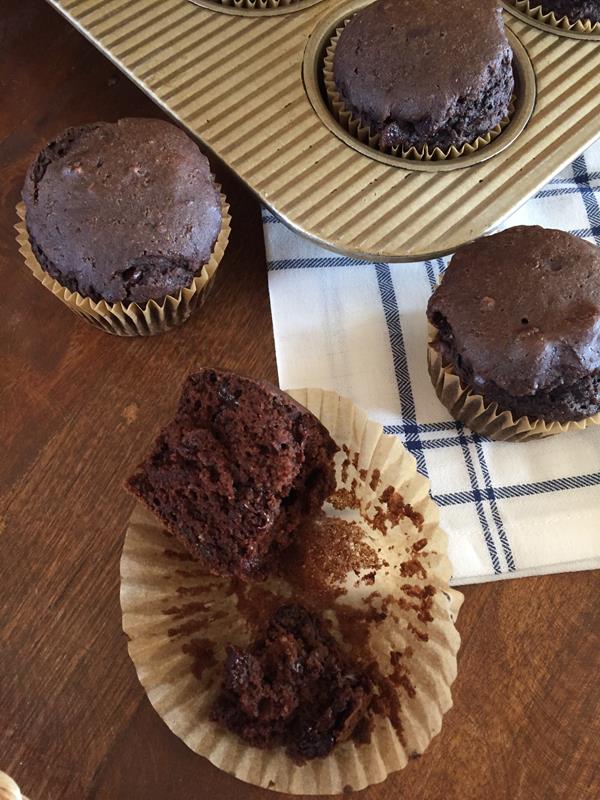 Recipe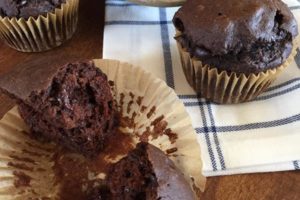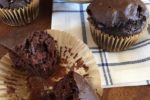 Dairy Free Chocolate Muffins
A simple chocolate muffin that is so good no one will know it is dairy free. I am also sharing a gluten free version.
Ingredients
1 1/4

cups

flour or Bob's Red Mill 1 to Gluten Free Flour Blend

1/2

cup

sugar

1/3

cup

baking cocoa

1/4

teaspoon

baking powder

3/4

teaspoon

baking soda

1/4

teaspoon

salt

2

eggs

1/2

cup

plain or vanilla coconut yogurt

1/2

cup

coconut milk

(Coconut Milk Beverage not canned coconut milk)

1/4

cup

coconut oil or regular vegetable or canola oil

1/2

teaspoon

vanilla extract

1/2

cup

dairy free chocolate chips
Instructions
Line a muffin pan with paper liners or grease a muffin tin. Set aside.

In a bowl combine flour, sugar, cocoa, baking soda, baking powder, and salt. Set aside.

In a mixing bowl mix eggs, coconut yogurt, coconut milk, oil, and vanilla until well combined.

Mix in dry ingredients just until combined.

Scoop batter into muffin cups filling each cup 3/4 full.

Bake for 17-18 minutes or until toothpick inserted into the center comes out clean.




Let cool for 5 minutes in pan and remove to wire rack to cool completely.