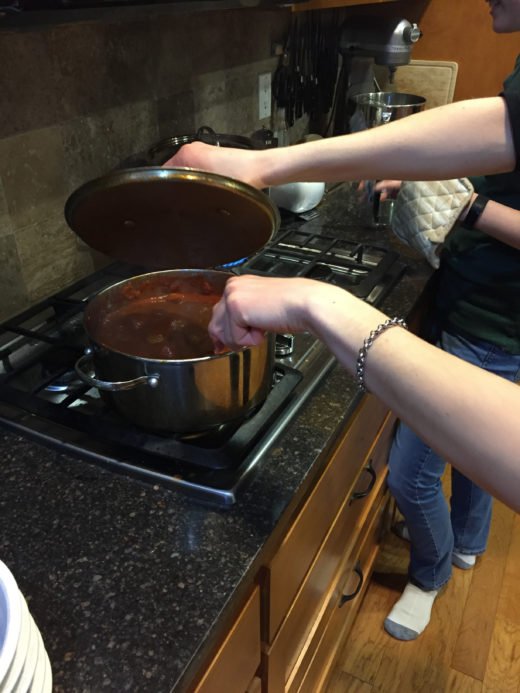 A couple of weeks ago I was sick and my girls took over kitchen duty. When they were younger it was often work to get them in the kitchen. It took time and they often made a big mess, but those times of teaching them have paid off. They are now both confident in the kitchen and can take over anytime I need them to.
If you are a mom of little ones, know that it is worth training them when they are young. Give them small tasks and work up to the bigger ones. Some day it will pay off and they will be cooking you meals. That day will actually come more quickly than you think it will.
And yes I know that is a terrible picture above, but my girls don't like me to post pictures of them.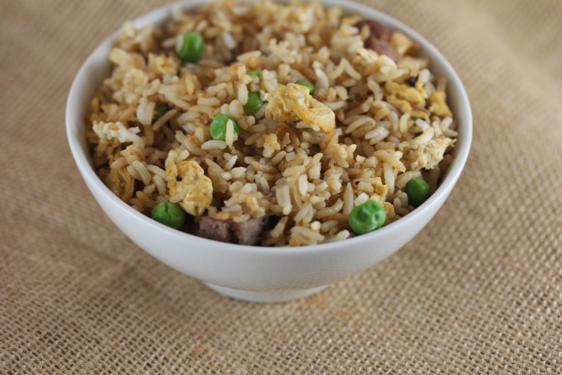 I mentioned last week that February marked ten years of blogging for me. Ten years of blogging means that I have a lot of recipes on my site.
One of my goals for 2018 is to update some of my old recipe posts. It is not the actual recipes that really need updating. I still make most of them the same way after all these years. It is more the pictures and some of the writing that needs updating.
In the process of updating my recipes I am giving a new recipe format a try. On some of my recipes you will now notice an option to rate the recipes when you leave a comment. If you try a recipe or have tried a recipe, I would love for you to rate it. It is a small way that you can help me out.
A few of the recipes that I have updated and you can now rate:
Moving on to a totally non food subject. I think I might have a new hobby.
I am not a crafty DIY type of person. I have tried quite a few things, but nothing has ever stuck and I move on to the next thing. Plus, I am not a huge fan of messes and many DIY projects create messes. Just keeping it real. I can't stand for there to be messes everywhere. 🙂
When I need to relax or do something different than regular life, I usually cook or read, I don't turn to crafty projects like many do. But I have realized that I want to find something that is relaxing and fun besides reading and cooking. Something quiet, relaxing, and fun that I can do while watching a movie, listening to a podcast, or just embracing the quiet.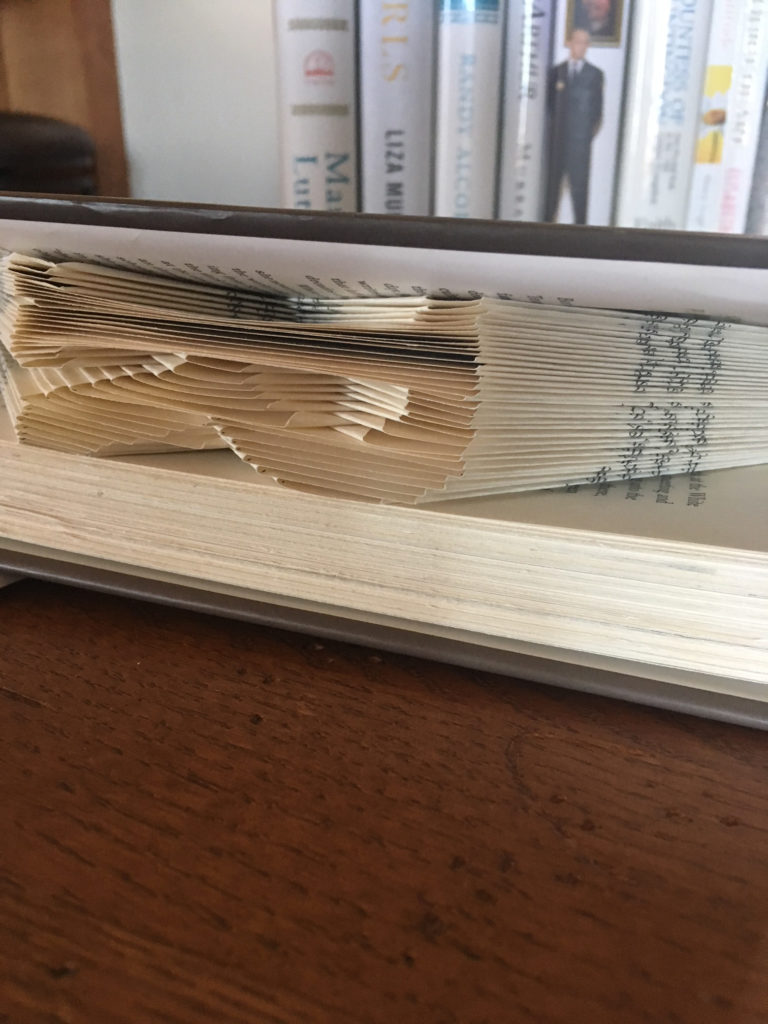 So I recently gave book art, also known as book folding, a try and I love it. I am still experimenting with it and I might tackle a few projects and move on to something else, but so far I love it. I find it relaxing and fun.
One of the things I love about it is that it does not take any special tools. It is all stuff that I have and it doesn't make a mess. That is a crafty project I can do!
And don't worry the book I used was a book that I did not really like and wouldn't recommend. It was in my take to Goodwill pile, so I didn't ruin a book I love. I will share a picture of the finished project when I am done.
Has anyone else done book art or book folding? I would love to hear your tips if you have tried it.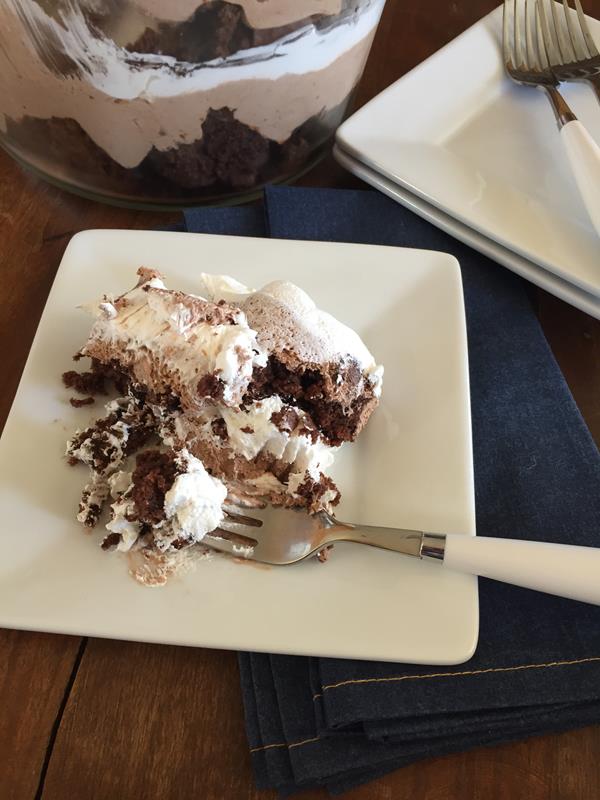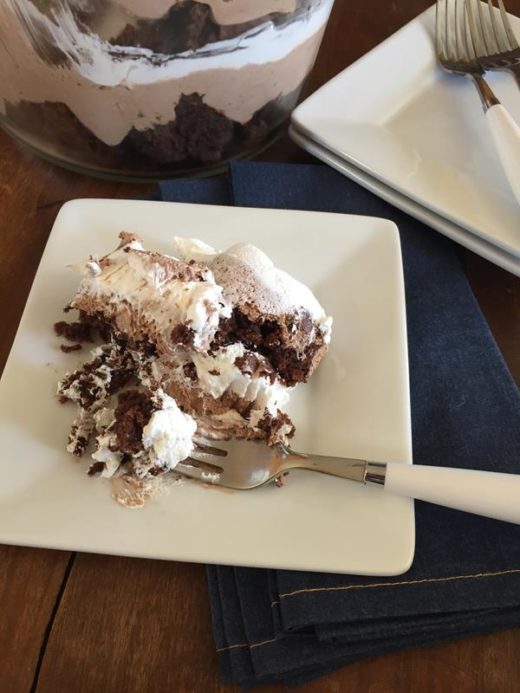 If you have not made my brownie trifle you need to. It is so good. I made it last weekend for when we had some friends over. It is a great dessert to serve to company because it is so easy to make. It is also a great dessert for taking to family gatherings and church dinners because it feeds quite a few people. It is easy and delicious which are two of my favorite things.
I hope you have a great weekend!