We love homemade granola and granola bars in our house. They make a great snack and I love that I can control what goes into them.
If you are looking for a healthy or semi-healthy snack for your kids this summer these are perfect.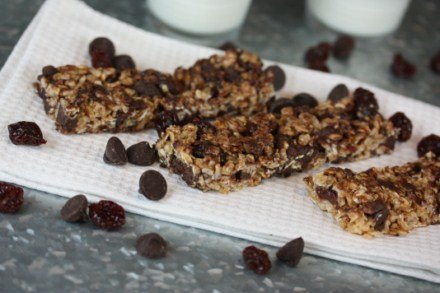 And dark chocolate and cherry go so well together. You really can't go wrong with that combination.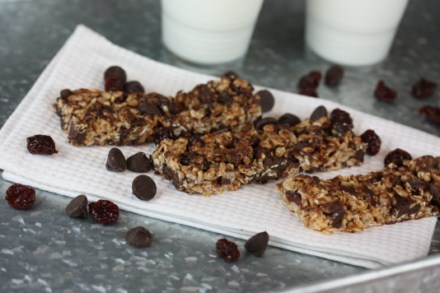 Dark Chocolate Cherry Granola Bars
1 cup butter
3/4 cup brown sugar
1/2 cup honey
4 cups granola ( I used homemade granola)
2 cups rice krispy cereal ( I use the gluten free brown rice cereal.)
1 1/2 cups dried cherries
12 ounces dark chocolate chips
In a large bowl combine granola, rice krispy cereal, and cherrie. And set aside.
In a pan combine butter, brown  sugar, and honey. Bring to a boil and then reduce heat to a simmer. Cook for about 2 minutes or until sugar is dissolved.
Pour mixture over oat cereal mixture and stir well.
Quickly stir in dark chocolate chips.
Press into a cookie sheet or large sheet type pan. Let sit overnight before cutting into bars.
Adapted from No Bake Granola Bars