Larabars are easy to make at home with this easy Date Free Larabar Recipe.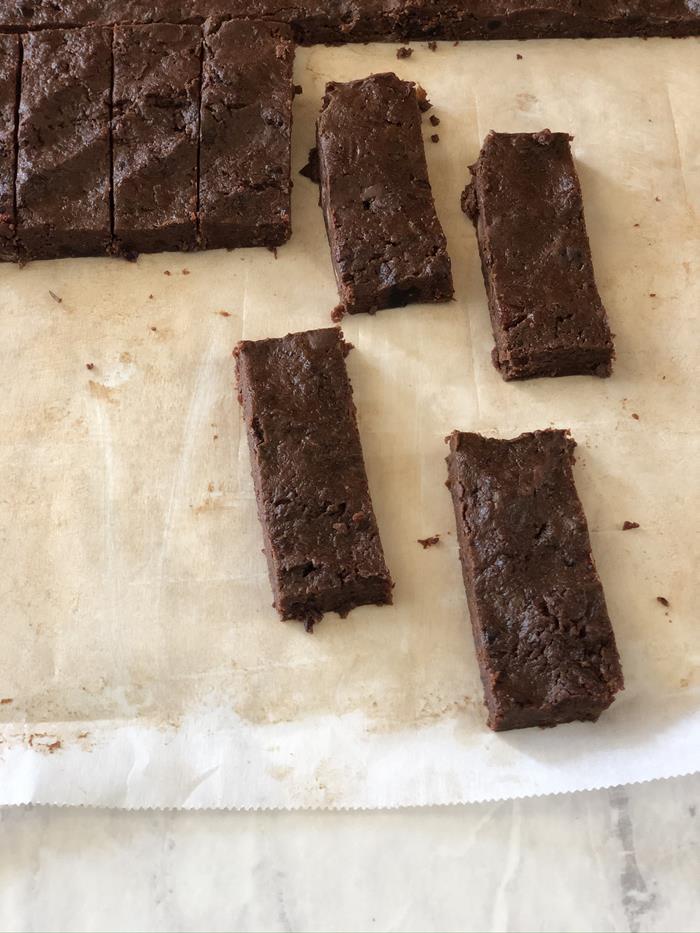 I recently asked on Facebook and Instagram if anyone was interested in a homemade date free version of a larabar. I couldn't believe the response I got.
When my daughter suggested that I share this recipe on my site, I didn't think there would be much interest. But the overwhelming response was for me to share the recipe. So today I am sharing our new favorite homemade snack recipe.
When it comes to food allergies snacks can be one of the hardest things to come up with. So many snacks have nuts, peanuts, or gluten in them.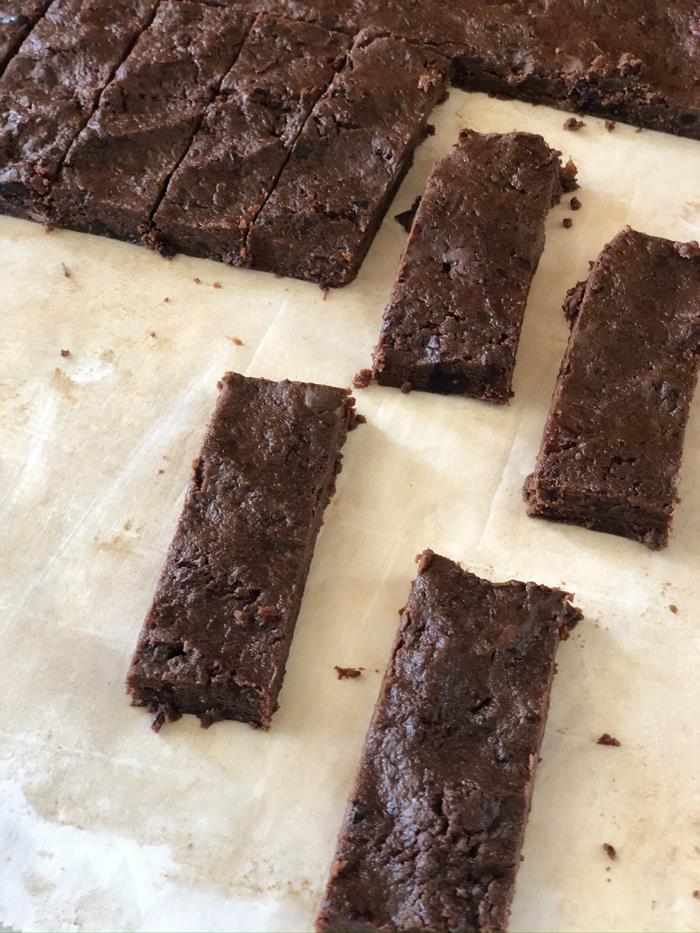 My oldest daughter has had a nut allergy for the last ten years. She is allergic to all tree nuts, peanut, and sesame.
Several years ago I came up with a homemade nut free Larabar recipe. Or at least it was like a Larabar.
We loved that recipe and made it often. It wasn't exactly like the real thing, but it was close.
And then my daughter developed an allergy to dates. Yes, to dates.
One of my sisters has an allergy to all pitted fruits, so it wasn't a huge surprise that one of my kids would develop a similar allergy. But it did add more challenges to our already restricted diet.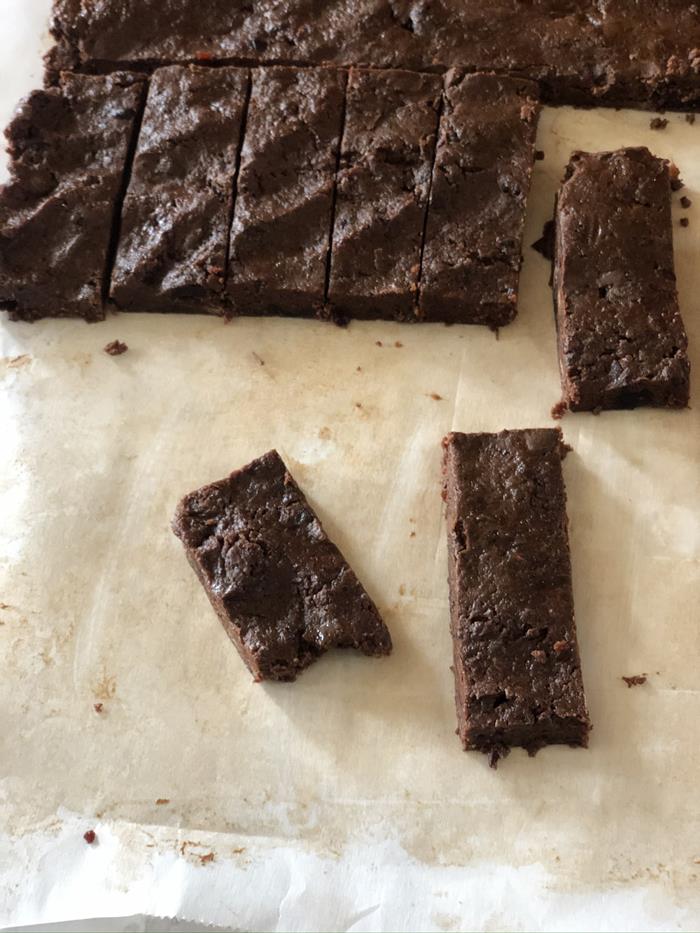 For the last year or so I have worked on coming up with a date free version of a homemade Larabar. I thought it would be easy to replace the dates, but it took some work. Dates give Larabars a certain texture that was hard to get right without the dates.
What I came up with is a mix of raisins and other dried fruit. With the right ratio of raisins to other fruits it worked great.
Again these are not 100% the same, but they are very close and make a great allergy friendly snack!
Yield: 24 bars
Date Free Larabar Recipe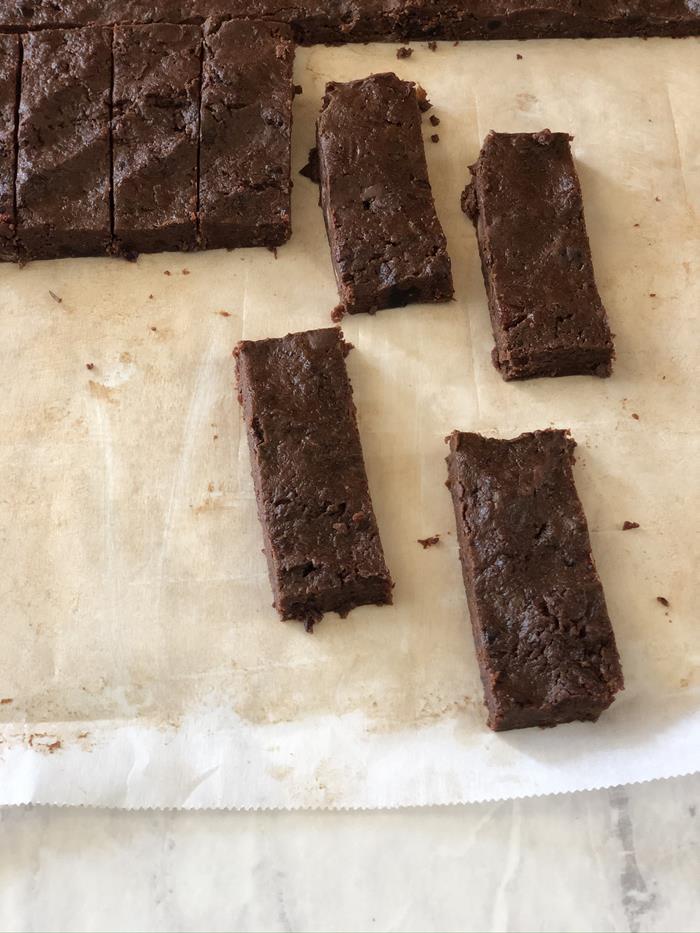 Homemade Date Free Larabar like bars make an easy homemade snack.
Total Time
2 hours
10 minutes
Ingredients
2 cups raisins
1/2 cup craisins
1 cup dried cherries
1 cup cup Sunbutter, Wowbutter, almond butter, or peanut butter
1/4 cup baking cocoa
1/2 cup chocolate chips ( We use Enjoy Life)
Instructions
Place raisins, craisins, Sunbutter or other nut butter, dried cherries, and cocoa in a food processor fitted with metal blade.
Process until mixture is chopped well. It should all be chopped up, yet form a soft mixture that balls up. Add chocolate chips and pulse a few times just enough to chop and mix in. If your food processor is small you may need to do this in two batches.
Lay a sheet of parchment paper or plastic wrap on a cookie sheet or sheet pan. Place mixture on pan.
Place another sheet of parchment paper or plastic wrap on top. Press mixture out to form a rectangle. This takes time to get evenly pressed out. You can use another cookie sheet pressed down on top or a rolling pin to help you press the mixture out.
Refrigerate mixture for several hours or until they have firmed up. Cut into bars or squares.
Store in an airtight container in the fridge or freezer.
Notes
We make this with Wowbutter or Sunbutter, but you can use peanut butter or almond butter.
If you can't have dried cherries, try using more craisins or other dried fruit.