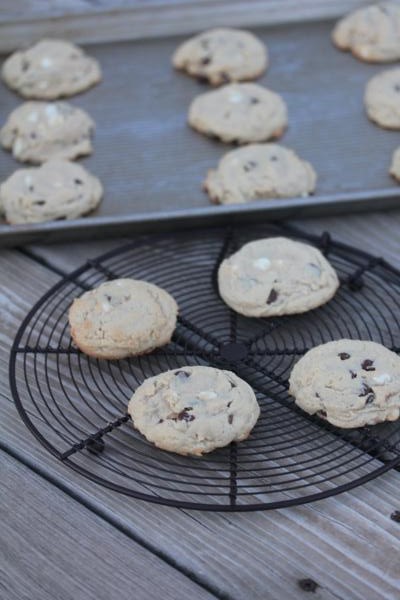 Cookies have always been one of my favorite things to bake and these double chocolate pudding cookies have been a favorite for years.
I recently realized that I have never shared this recipe, or any version of this recipe, with you all and I knew I had to fix that and share it for a Cooking Through My Collection Recipe.
There are all kinds of versions of these pudding cookies. I have seen many different versions all over the internet the last few years.
My sisters and I first saw a version of the pudding cookies in a Taste of Home Cookbook called, Best of Country Cookies, back in the mid 90's. We have loved the recipe ever since then.
These cookies are soft and delicious. Adding the pudding mix to these gives them a texture that is a little different than other cookies. They are a little lighter and chewier and the taste is delicious!
What I love about using pudding in cookies is that it makes it easy to change the flavor up. The original recipe used vanilla pudding with chocolate chips, but for these double chocolate cookies I used white chocolate pudding and added in some white chocolate chips.
Chocolate pudding also works great and gives it even more chocolate flavor. Changing the pudding is a simple way to totally change the flavor of the cookie.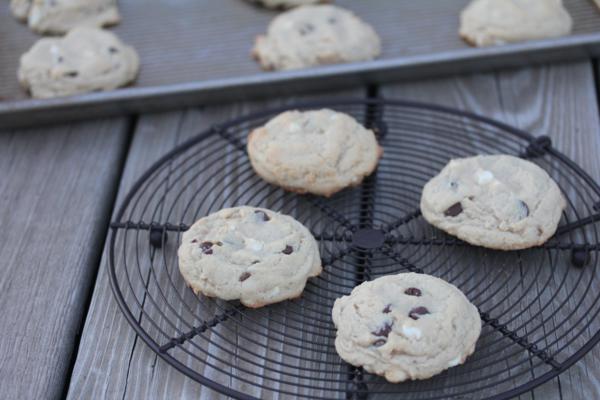 These cookies are one of those basic cookie recipes that I have made for years and I will continue to make for years. They are a tried and true favorite and never let me down no matter how I change them up.
Have you ever tried pudding cookies? If so what is your favorite flavor?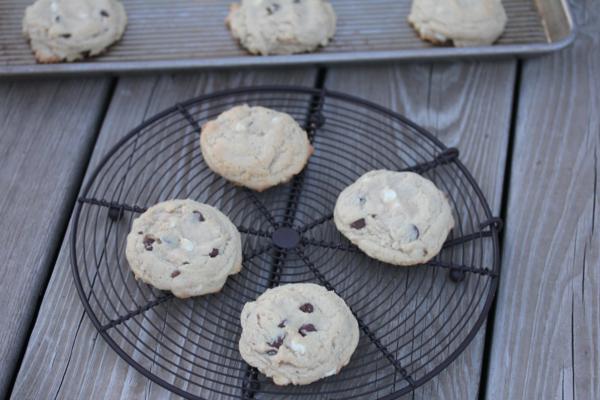 Double Chocolate Pudding Cookies

A delicious cookie made with two kinds of chocolate and pudding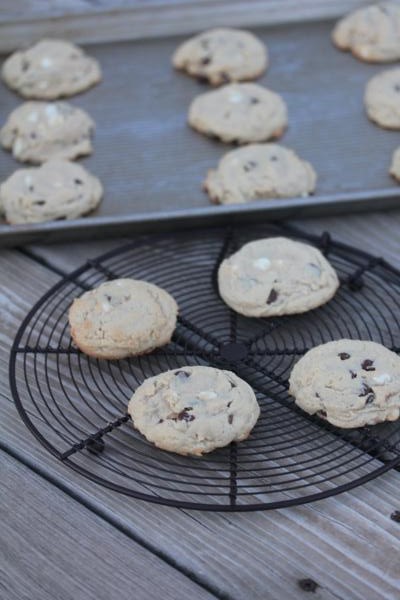 Preparation Time: 10 Minutes
Cook time: 9 Minutes
Total time: 19 Minutes
4 dozen
Ingredients:
1 cup butter, softened

3/4 cup brown sugar

1/4 cup sugar

1- 3.4 ounce instant white chocolate pudding, dry mix not made into pudding

2 eggs

1 teaspoon vanilla

2 ¼ cup flour ( I also use Bob's Red Mill 1 to 1 gf flour)

1 teaspoon baking soda

1 cup chocolate chips

1 cup white chocolate chips
Instructions:

1. In a mixing bowl cream together butter, brown sugar, and white sugar until light and fluffy.
2. Add eggs one at a time beating well after each addition.
3. Add pudding mix and vanilla. Mix well.
4. In a small bowl combine flour and baking soda. Gradually add to creamed mixture.
5. Stir in chocolate chips and white chocolate chips.
6. Drop cookie dough onto cookie sheets buy the tablespoonful. Flatten cookie slightly.
7. Bake at 350 for 8-10 minutes or until lightly browned.
8. Remove to wire rack to cool.