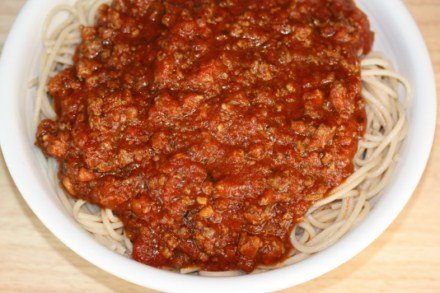 My family loves spaghetti. It is one of my kid's favorite meals. I love to make homemade spaghetti sauce and have shared several recipes already including a recipe for a really easy sauce made from scratch.
A homemade sauce is usually what I prefer, but I know that sometime life gets busy and even an easy homemade sauce can take more time than I have.
I also know that often with sales and coupons, a jar of store bought sauce is cheaper than the ingredients needed to make a homemade sauce. And when I can get a good sale like that I stock up on store bought sauce to use for quick and easy meals.
Today's easy crock pot spaghetti sauce is an easy way to get a homemade, or at least semi homemade, taste without all the work of a homemade sauce. This sauce starts with a jar of sauce that I doctor up and let cook in the crock pot for several hours. This gives it more of a slow cooked taste and I think makes it much better.
Now, this recipe makes a lot. It is two or three meals for my family. When I make spaghetti sauce I always figure that it doesn't take much extra time to make a large batch and freeze some to use later on. If you have a smaller family though, or don't want to freeze any sauce, just half the recipe and it will work fine.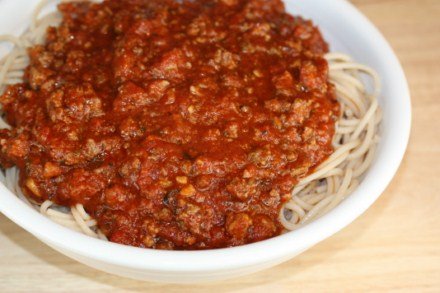 Easy Crock Pot Spaghetti Sauce
1 lb sausage
1 lb ground beef
1 onion, finally diced
8 ounces of mushrooms sliced (optional)
2 (28 ounce) jars of spaghetti sauce
cooked pasta for serving
In a pan brown ground beef, sausage, and onions until meat is done and onion is tender.
Place meat mixture in a crock pot and add mushrooms if using, and both jars of sauce.
Stir well and cook on low for 3-4 hours.
Serve over pasta and enjoy!