What is the best gluten free pasta is one of the questions I get asked most often from readers and those new to gluten free eating.
I thought it was time to share my list of tried and true favorite gluten free pastas.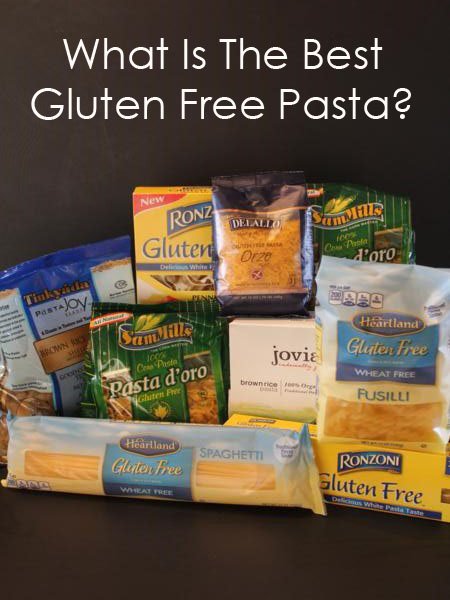 I talked about gluten free pasta shortly after I went gluten free, but after being gluten free over ten years now, I have a few more thoughts on gluten free pasta.
Over the last ten plus years my family has tried a lot of gluten free pastas. Some we love and some we didn't.
When I first went gluten free I tried Tinkyada brown rice pasta. I didn't love it. The main reason I bought it was that it was the easiest gluten free pasta for me to find at the time.
The taste and texture were good, but nothing like regular pasta. Since it was what I could find that was the gluten free pasta we ate when I first went gluten free.
Thankfully over the years, more and more gluten free pasta have become available and we have found quite a few brands that we love.
For the question what is the best gluten free pasta, I am not sure there is a one brand or one pasta fits all answer. For my family it really depends on what I am using it for.
I put together a list of tips for using gluten free pasta and our favorite brands of gluten free pasta. I hope this helps you figure out which one is the best one for you to buy.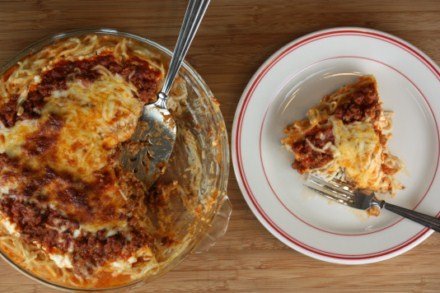 Baked Pasta Dishes
For baked pastas or spaghetti pie, I like the ones that are corn rice blends.
Gluten Free Mac and Cheese
For homemade macaroni and cheese, we like the corn based pastas or the corn rice blends.
Gluten Free Spaghetti
For spaghetti, we are not as picky, but we like the corn based pastas or the corn rice blends.
Pasta Salad
This is another case where we like the corn rice blends. Corn-based ones work, but we find the blends have the best texture in pasta salad.
Tips For Cooking Gluten Free Pasta
Most gluten free pastas are better when rinsed after cooking. My family thinks it helps the texture a lot. I just do a quick rinse in the strainer after I drain the cooking water off. Not long, just a quick rinse, swirl it around, and drain.
There is also a fine line when cooking gluten free pasta between not done and over done. So, don't look away for long when cooking your gluten free pasta. Test occasionally throughout the cooking time because it really does vary with the brand and type of pasta.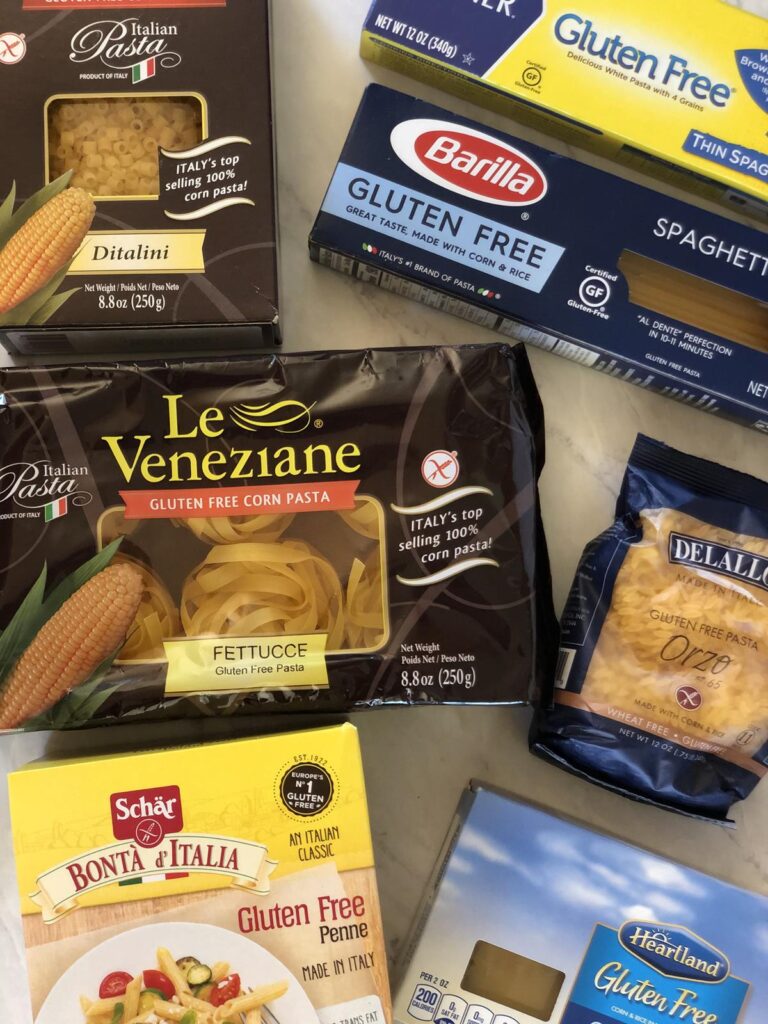 Our Favorite Gluten Free Pastas
Barilla – This is fairly is easy to find in my area. It is a corn rice blend and a box or pacakage usually cost around $2 to $3 at stores around me, so it is an good inexpensive option.
Heartland – Heartland gluten free pasta used to be one of our favorites. It is a corn rice blend pasta and I used to be able to find it at Wal-mart. If I could still find this at stores in my area I would buy it often.
Delallo – I have not tried a lot of their Dellalo pastas, but I really like their gluten free Orzo style one. This is a corn rice blend pasta made in Italy. If I could find it more easily I would probably buy it more.
Ronzoni – This isn't our favorite, but for its price and availabilty it is a good option.
La Veneziane – A reader told me about Le Veneziane gluten free pasta several years ago. I tried it and love it. This is by far my favorite gluten free pasta. It is hard to find. I have never found it in a store. I order it online from Amazon or Vitacost. It is expensive compared to other gluten free pastas. If I was cooking for just one or two, I would buy this more often. Since I am feeding a family for most meals, one of which is a 6 ft 6 in teenage boy, this is a bit expensive for our normal budget. I love their lasagna noodles and fettucine and will spend the money on those.
Schar – Schar gluten free pasta is one of the newer brands that we have tried. So far I like it.
Sam Mills– For a while I could find Sam Mill's pasta at a local store and we loved their gluten free macaroni for mac and cheese. I can no longer find it and it is a bit expensive online, so it is not one that I have bought in quite some time.
Skinner – This is another one that I can often find in stores and that we like. It is a blend of rice, corn, and quinoa.
What is your favorite gluten free pasta? Did I miss a brand that you love? Leave a comment sharing your favorites.