You can have cookies for breakfast with these easy-to-make recipes.
Cookies for Breakfast?! Yes, please! You can have cookies any time of day with this list of quick and easy, freezer-friendly, recipes.
The texture of these cookies is somewhere between baked oatmeal and a cookie. They do not contain flour, just oats, so the texture will be different than a normal cookie.
These have a softer oatmeal texture that makes them perfect for breakfast!
If you want the batter a little more firm just let it set ten minutes or so before baking.
Can you freeze cookies?
Yes, these recipes are make ahead and freezer friendly. I love to make a big batch of these on the weekend so that we have easy to grab breakfasts during the week.
These cookies also freeze great. Make several versions and stock your freezer for easy breakfasts on busy days.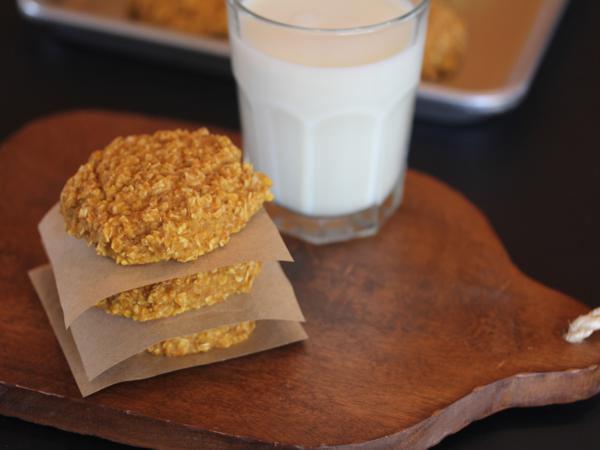 Are they gluten free?
All my recipes can be made gluten free if you use gluten free oats and read labels to make sure that your ingredients are gluten free.
I have been making these gluten free for years and my family loves them for a quick and easy gluten free breakfast.
Can they be made dairy free?
Yes, I have made these with a dairy free milk many times for my daughter who eats dairy free. It works great.
I have not tried it with all dairy free alternatives, but I have tried several and the ones that I have tried worked great.
Coconut oil works well for the recipes that call for butter.
Now let's make some cookies for breakfast!
Breakfast Cookies
Cookies for breakfast? You can have cookies for breakfast with these easy to make breakfast cookie recipes.