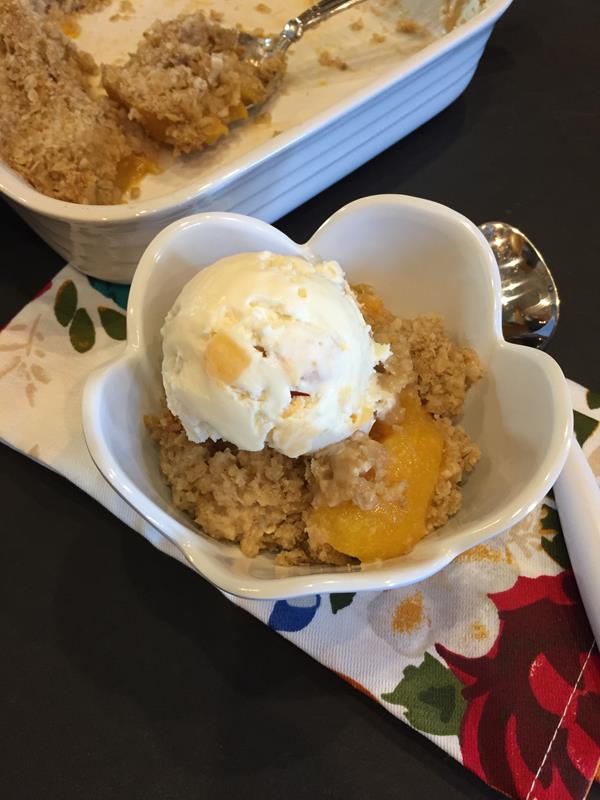 Yesterday I shared an easy no-churn peach ice cream. Today I am sharing an easy peach crisp that is perfect with the peach ice cream.
My recent trip to the peach orchard means that we have had peaches all kinds of different ways over the last two weeks. Peach ice cream, peach crisp, peach muffins, peaches over waffles, and peaches for breakfast, lunch, and dinner.
Fresh from the orchard and farm food is one of my favorite things about summer!
This recipe is a simple peach crisp. Some might call this a cobbler, but since it has oats in the topping I think of it more as a crisp.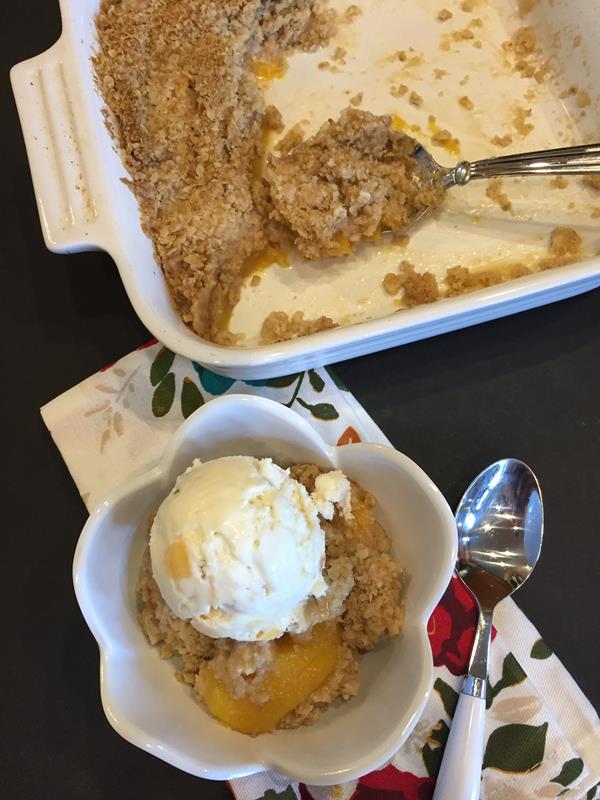 Easy Peach Crisp
5 cups peeled and sliced fresh peaches
1/2 cup flour ( I used Bob's Red Mill 1 to 1 gf flour blend)
1/2 cup brown sugar
1/2 cup butter
1 teaspoon ground cinnamon
1/4 teaspoon salt
1 cup quick or old fashioned oats, both will work ( I use gluten free quick oats)
Preheat oven to 350 degrees.
Place peaches in an 8×8 or similar sized pan.
In a bowl combine flour, sugar, cinnamon, and salt. Using a pastry cutter or a fork cut in butter until crumbly. You can also use a food processor to mix this.
Stir in oats and sprinkle mixture over peaches.
Bake for 28-32 minutes or until peaches are soft and topping is lightly browned.