Easy Spicy Black Beans are a simple side dish perfect for just about any Mexican or Tex-Mex meal.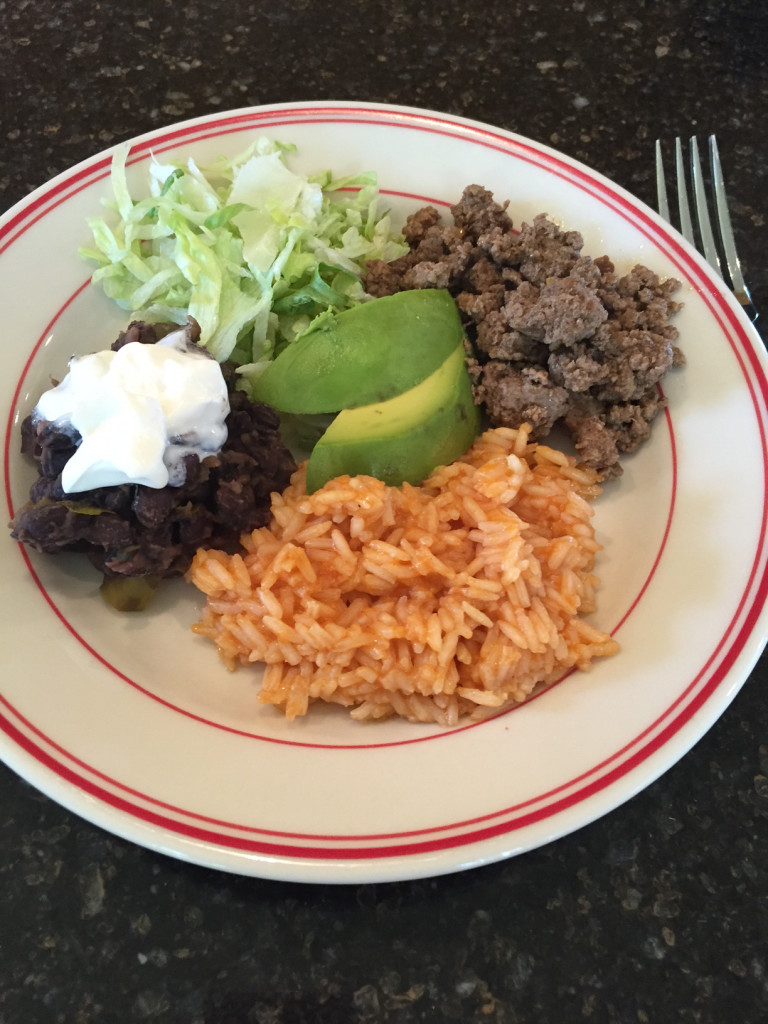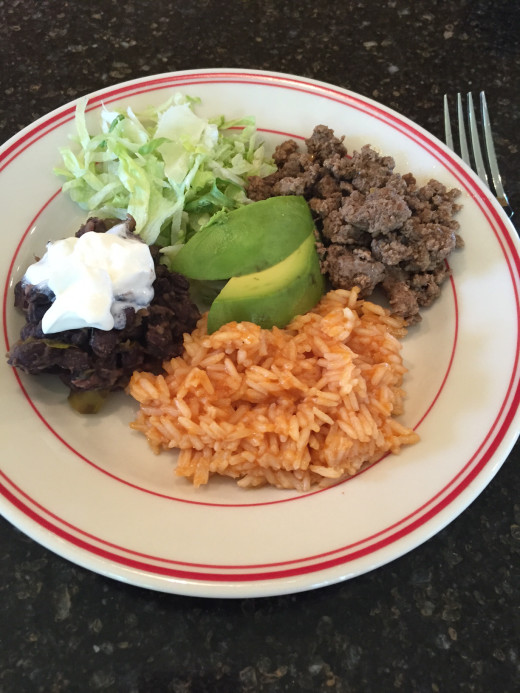 We eat a lot of Mexican and Tex-Mex type food. It is usually quick and easy to make and everyone loves it. It is also easy to make gluten free.
One of our favorite side dishes for Mexican food is Mexican Rice, but we also love to make simple bean dishes to go with it as well. One of our favorites is seasoned black beans.
Recently I planned on making seasoned black beans, but realized that I did not have any cilantro or limes. Both add a lot of flavor to the recipe, so I knew it would not be the same without it. I decided to come up with a new black bean side dish.
I wanted to keep it simple so took a couple of cans of black beans and added in some green chilies and seasonings. I cooked it on the stove top and served it with rice, seasoned ground beef, lettuce, and chips. It was delicious.
This is one of those recipes that is easy to change up depending on how spicy you like it. We like to keep it medium hot, but you can increase or decrease the chili powder if you want.
And I apologize that these photos are not better. I took them quickly with my i-phone.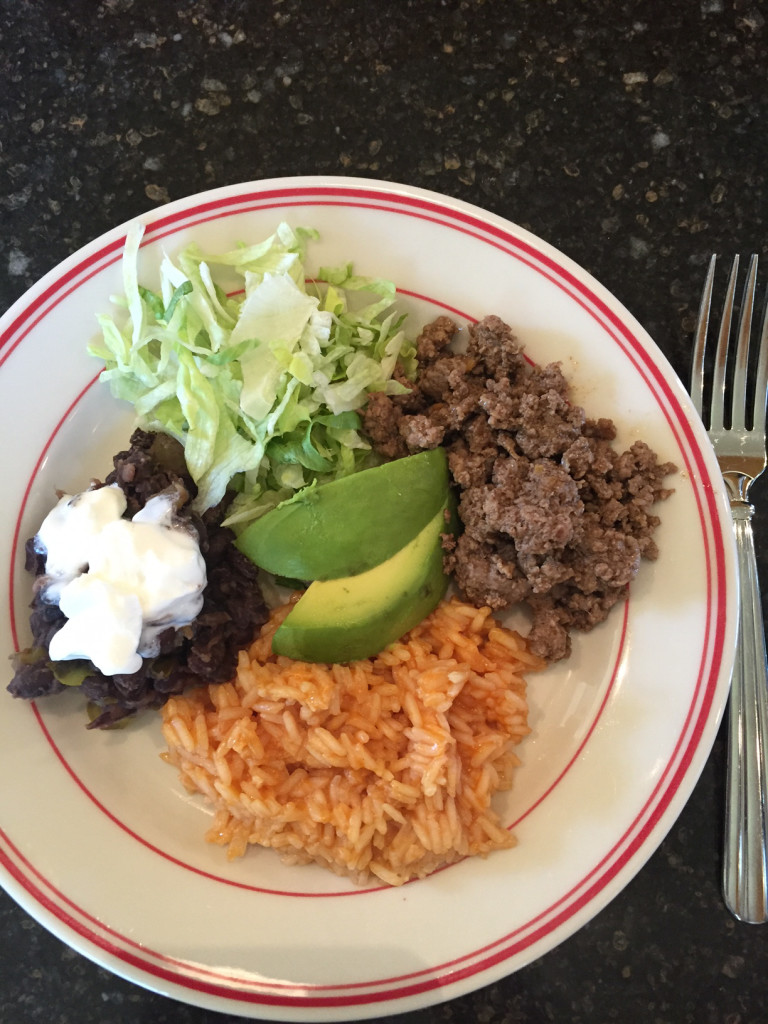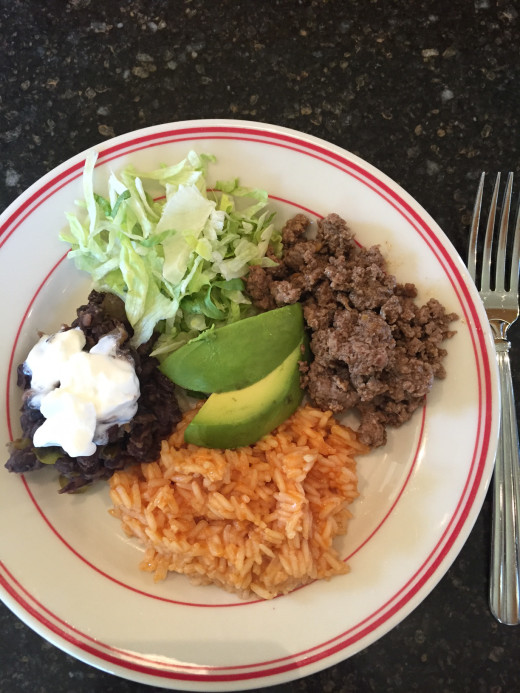 Easy Spicy Black Beans
2 cans black beans, rinsed and drained
1- 4 ounce can green chilies
1/2 teaspoon cumin
1/2 – 1 teaspoon chili powder, depending on how spicy you like it
sour cream, cheese, etc. for serving
Combine black beans, green chilies, cumin, and chili powder in a saucepan.
Cook over medium low heat, stirring occasionally, for 5-8 minutes or until heated through.