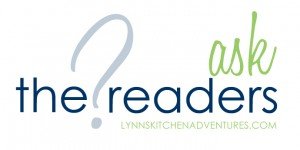 I love asking my readers for advice when it comes to kitchen appliances. So today I have an Ask the Readers question for you about pressure cookers.
I am not talking about the kind of pressure cookers you use for canning fruits and vegetables. I am talking about the kind of pressure cookers you can use to cook meat, beans, and other meals.
Growing up my mom used a pressure cooker all the time. She used it for roast, stew, all kinds of meat, potatoes, and many other things. She really did use it all the time. At least several times a week.
For some reason though the older types of pressure cookers kind of scare me. I grew up watching my mom use one all the time, and nothing bad ever happened, so I don't know why I am leery of them, but I am.
Because I knew my mom loved pressure cooking, when I heard about electric pressure cookers
several years ago, I decided to buy one and give it a try.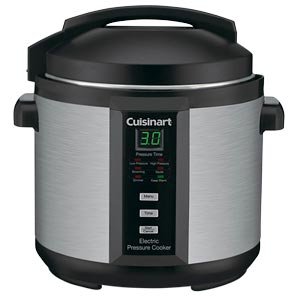 I bought a Cuisinart model similar to the picture above. I then used it a few times and kind of forgot about it. I liked it, but did not really love it. It cooked fine. I used it for stew, a few roasts, and beans. It all cooked great, but I just did not fall in love with cooking in it like I hoped I would.
So now it is taking up valuable cupboard space in my kitchen and I am wondering if it is worth keeping. Because it is an expensive item I want to give it a try again before I get rid of it.
This is where you all come in. I need help learning to love my electric pressure cooker
. What do you all think? Are they worth it?
If you have one, or even use a non electric pressure cooker, I would love to hear why you love it. What do you cook in it? And why do you think they are worth having in the kitchen?