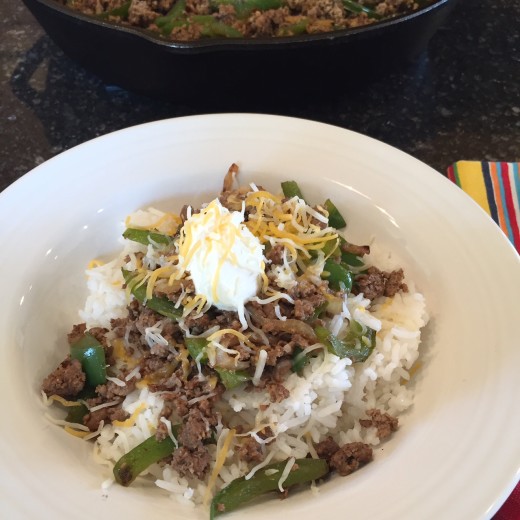 I have been working on some new quick and easy dinner recipes. This one was a hit with my family. Well, the green pepper hater of the family did not enjoy it, but besides that everyone really enjoyed it! I will share the recipe soon.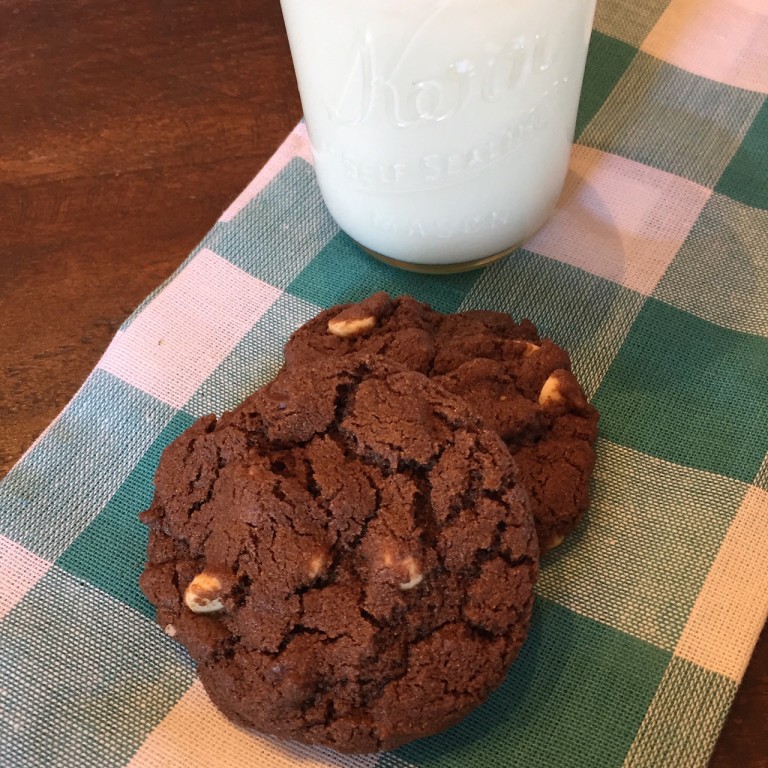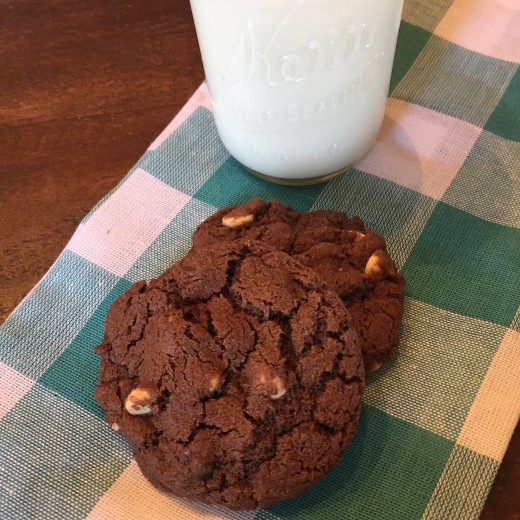 I have also been working on some new gluten free cookie recipes. I think cookies are my favorite thing to adapt to gluten free. If you are gluten free be sure to follow my GF Adventures on Instagram. This is a separate Instagram from my Lynn's Kitchen Adventures one.
I did not want to overwhelm my regular readers with gluten free stuff, so I decided to have an Instagram account that will be all things gluten free. If you are gluten free and don't want to miss anything be sure to follow both.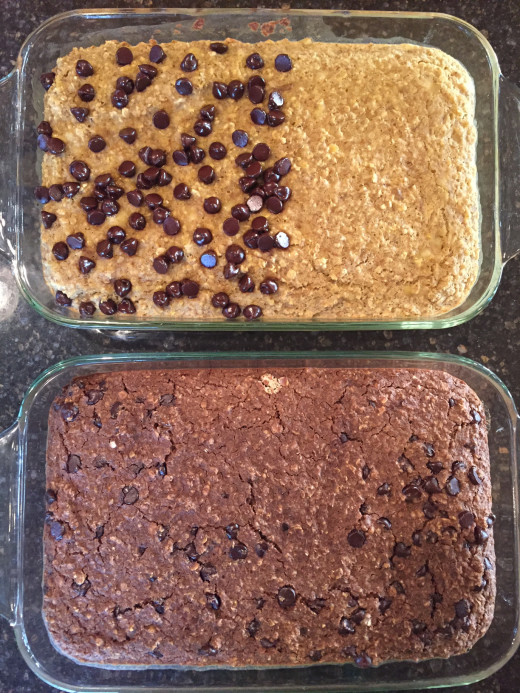 This was our baked oatmeal one morning this week. The top one is banana baked oatmeal with some chocolate chips sprinkled on top of part of it. The other one is a chocolate one that I am working on. Both were delicious!
Last weekend my husband had a meeting and my daughter had a piano competition. Both were in the Oklahoma City area. So we spent a couple days there.
Here is a picture I took at the hotel.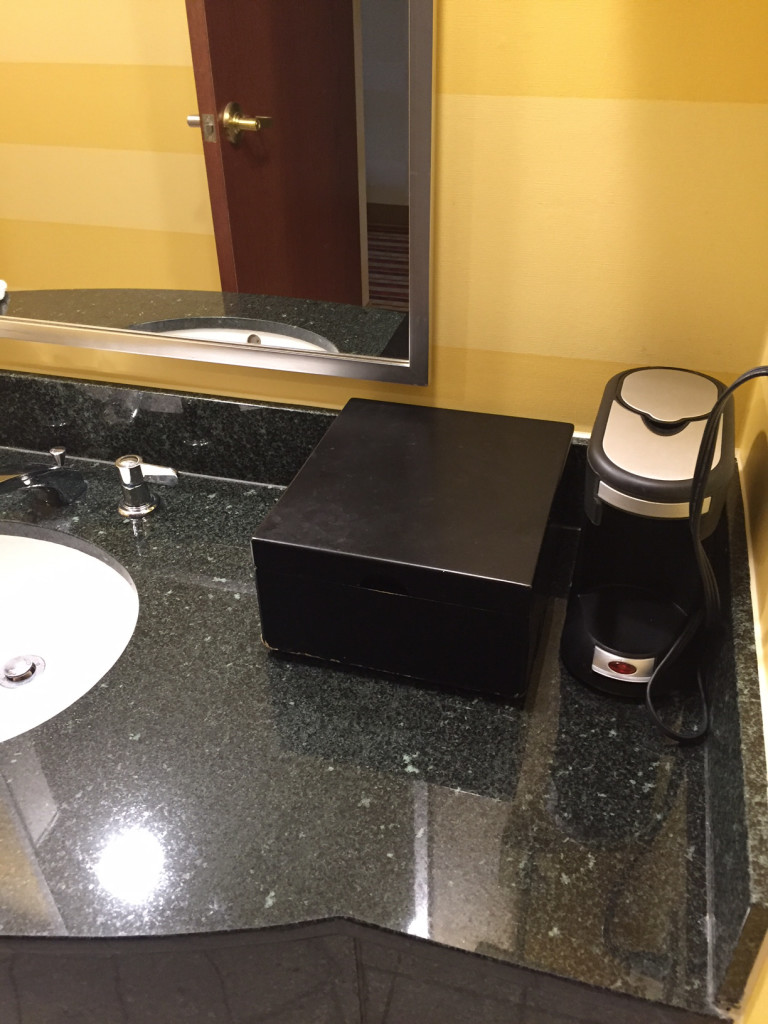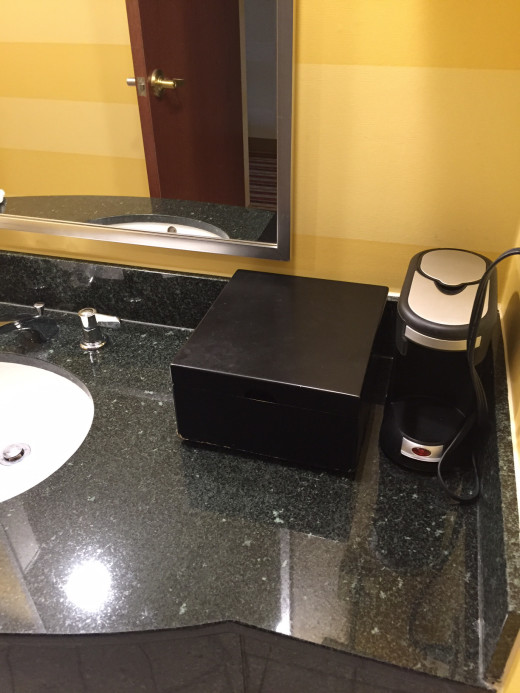 Maybe it is because I don't like coffee or that I can be a bit of a germaphobe but I am having trouble figuring out who would think a hotel bathroom is a good place for coffee making. I am thinking there must be a better place for it. Just saying…
Now I know that sometimes the sinks in hotel bathrooms are in a different area from the rest of the bathroom. However, in this bathroom it was all one room. All one room. Am I the only one that thinks next to the toilet and shower is a strange place to make coffee? 🙂
If you saw my keeping it real post from earlier this week you know that I have a desk to clear off and a house to clean. So any guesses what are on the top of my to do list for this weekend…
I hope you all have a great weekend!