Spoon Burgers are a quick and easy freezer friendly meal your family is sure to love!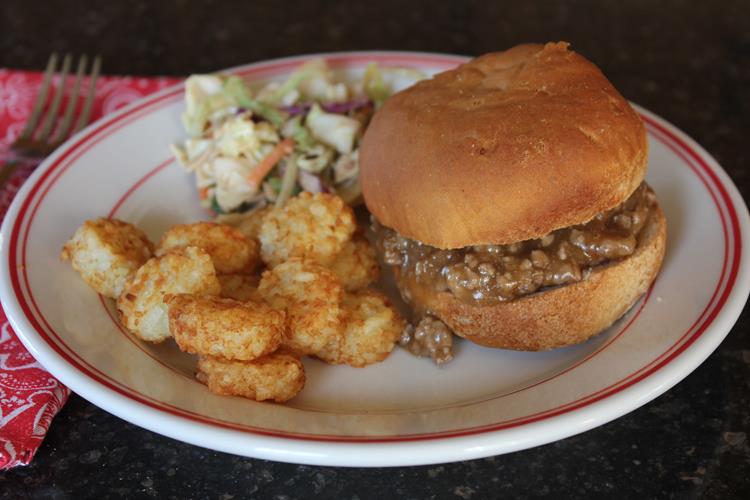 Some of you might be wondering what exactly a spoon burger is because you have never heard of them. Basically a spoon burger is a form of a sloppy joe.
I have heard regular sloppy joes called spoon burgers, but most spoon burgers are a little different version of a sloppy joe. They are the same basic idea of a meat sandwich, but with slightly different flavors than we normally think of when it comes to sloppy joes.
The version of spoon burgers I am sharing with you today is one that I have been making for years. They can either be called spoon burgers or sloppy joe burgers.
My family likes these because they do not have the typical tomato based sauce that sloppy joes have. Don't get me wrong, we love sloppy joes, but we love these for a fun change.
I started making these years ago as part of my freezer cooking meals. I would make a large batch of the meat filling and freeze it in freezer bags. It made for an easy, inexpensive freezer meal and all I had to do was add the buns and a side dish for an simple dinner.
We normally serve this over buns or bread, but it is also really good served over baked potatoes.
I am curious if any of you have heard sloppy joes or that type of a recipe called spoon burgers? It is a regional thing or maybe an older term for them? I would love to hear your thoughts on it.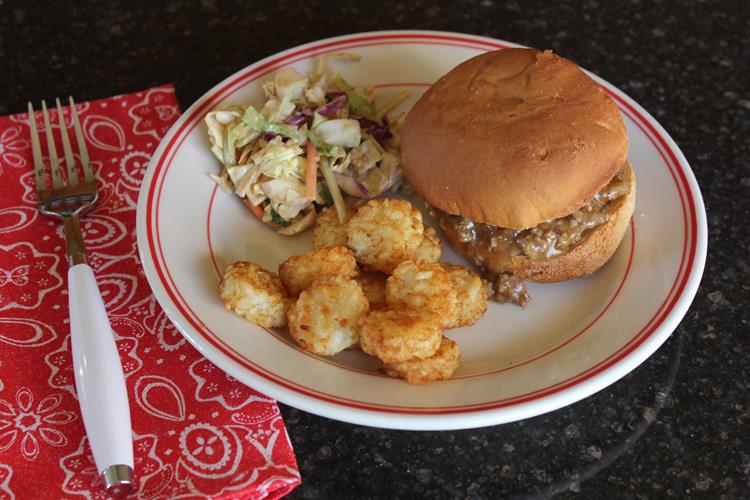 Spoon Burgers (Sloppy Joe Burgers)
1 pound ground beef
3 tablespoons flour or gluten free flour blend
1 can french onion soup ( If you are gluten free be sure to read labels, most are not gluten free, but a few brands are gf)
1 teaspoon Worcestershire sauce
hamburger buns or bread
In a skillet brown beef until cooked and no longer pink. Drain off any fat.
Stir flour, soup, and Worcestershire sauce into meat.
Bring mixture to a boil. Reduce heat and cook until mixture thickens. This will take 2-3 minutes. Stir often while it is cooking.
Serve over buns or bread. Or cool completely and freeze in zip top freezer bags.