It is Friday! I am so ready for May to be over. Nothing bad has happened, just a crazy busy spring with a lot going on. I am ready for a slower paced, or hopefully slower paced, summer.
I had a few questions on things I posted this week, so I wanted to include the information in this week's Everyday Adventures Post.
In my 5 Things I Am Loving post I posted a picture of my new kindle. In the background was a sign that said Choose Joy. I bought that sign from Barn Owl Primitives. I love their stuff! The whole sign actually says Choose Joy Every Day. I have an antique table/dresser in our living room that I have it on. I love the reminder to choose joy. Because it really is a choice that we make every day.
I also had some questions on the freezer containers in my post yesterday about saving time in the kitchen. I bought the containers on Amazon and love them. This is the brand I have. They work great for freezing soup, chili, and other things in smaller portions. They are not super high quality, but I don't mind that because then if my kids or husband leave them somewhere, or something happens to them, I am not out much money. They come in several sizes. I have had them for awhile now and am happy with them.
Now for Everyday Adventures!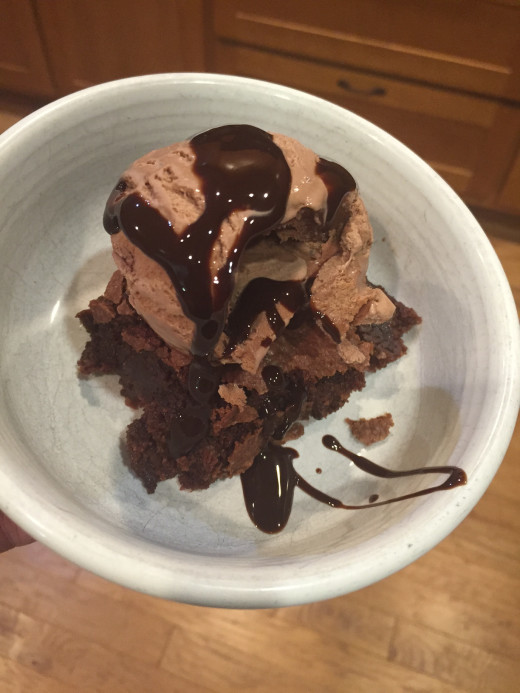 This was our dessert last Friday night. So good! And as you can tell that is a totally non staged real life picture. I could have made it pretty, but I am keeping it real for you. Not all our food, in fact most of our food, is not perfectly plated with fancy napkins and silverware. 🙂
If you are wondering how to make your own it is easy. We used my homemade brownie mix for the brownies. I have a regular and a gluten free brownie mix recipe. Top the brownies with ice cream.
We used Braum's chocolate ice cream. And then some chocolate or hot fudge sauce. If you having whipping cream it is also great on top. Delicious! I mean really how can you go wrong with brownies, ice cream, and chocolate sauce.
It is one of my favorite desserts. It works great for serving company or a large group. You can make a pan or two of brownies, buy some ice cream and chocolate sauce, and have a quick and easy dessert that everyone will love!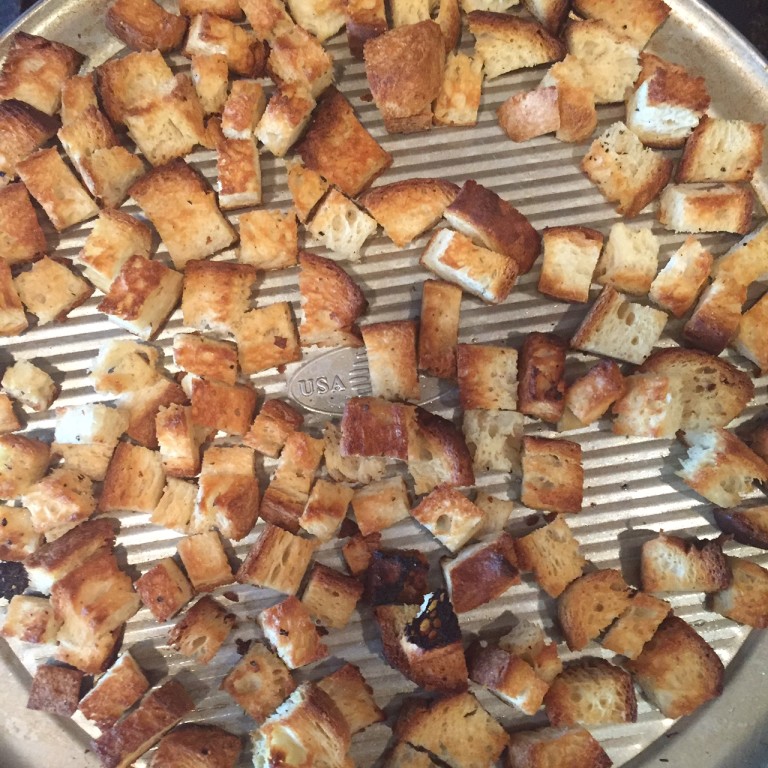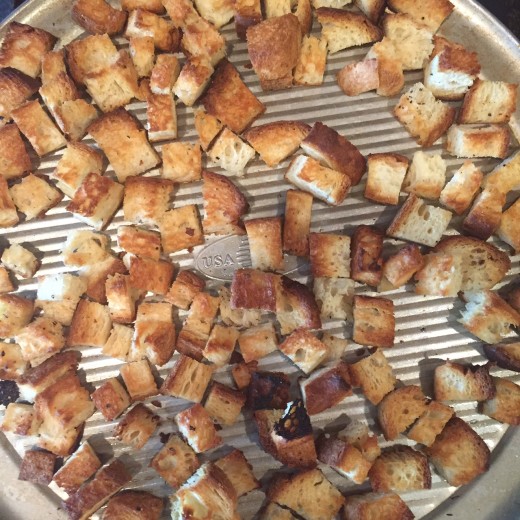 I have mentioned before that I love salad. I also love croutons. However, I don't always have them on hand and I really have not found a good gluten free version to buy. So I make my own. You can make homemade croutons with regular and gluten free bread. It works great and satisfies my craving for some crunch on my salad.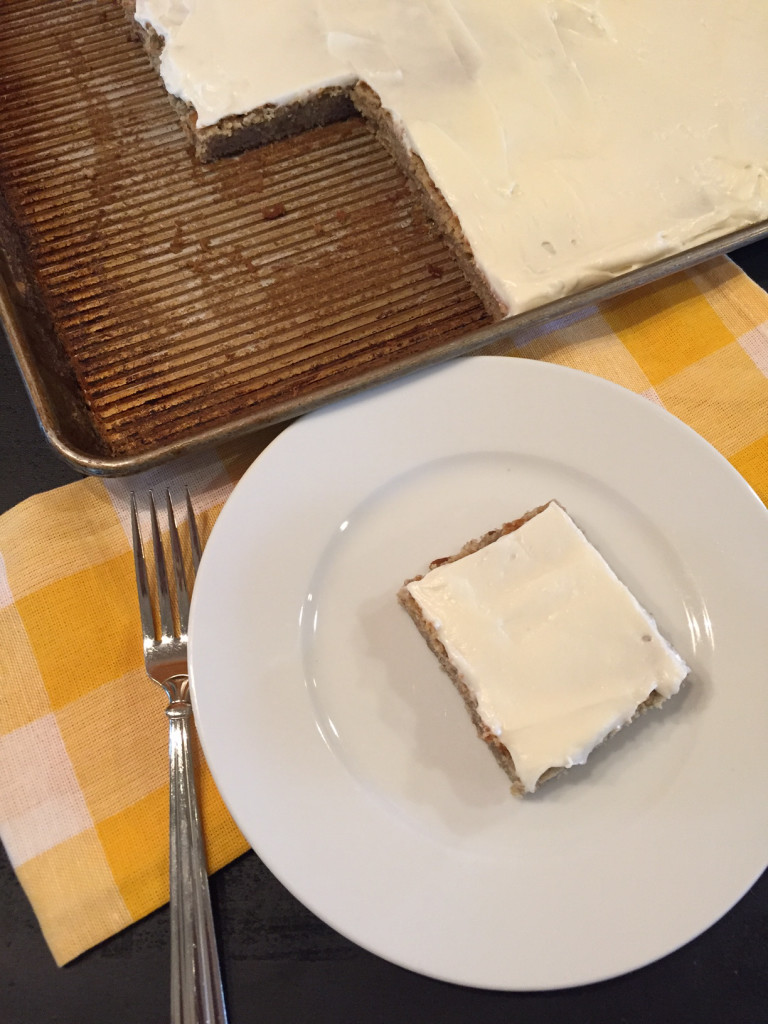 I am continuing to update the images on some really old posts and recipes. This week I worked on my banana bar recipe that I shared way back in 2008 and the gluten free banana bars that I shared in 2010. I took the new pictures, but have not updated the posts yet, this picture is one I took on my phone, but if you have some bananas that need used up it is a great recipe to make.
I hope you all have a great weekend!