This summer my husband and I celebrated our 20th wedding anniversary. Anyone else feel old when they realize they have been married longer than they haven't? Yeah that reality hit me recently and now I feel old. 🙂
Our anniversary was in July and since we spent about three weeks visiting my family in Oregon this summer, we were not able to do anything for our anniversary. We knew this ahead of time, so we planned a short trip to Missouri for the end of September, which was last weekend.
We rented a cabin in SW Missouri near the Arkansas border. It was on a lake in the Ozarks and was beautiful. We had a great time and a relaxing few days. The weather was perfect and we did quite a bit of hiking, reading, and watching the sunsets over the lake.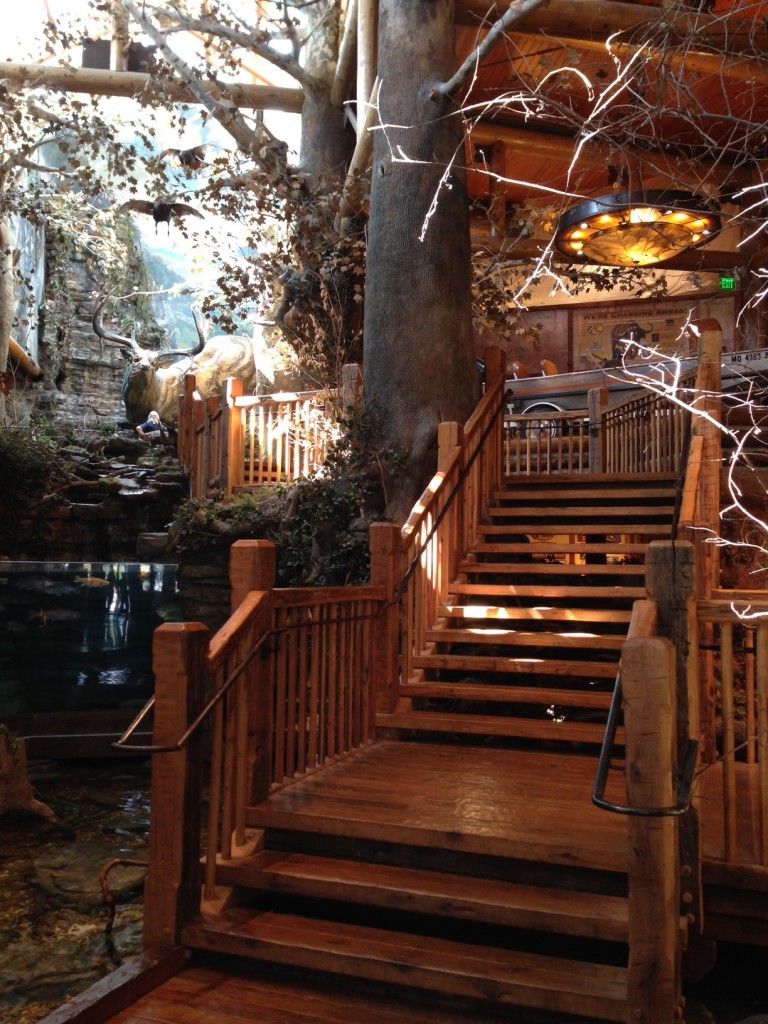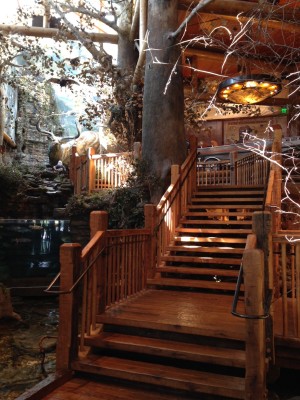 A trip to Missouri is not complete without a visit to the Bass Pro Shops in Springfield. At least in my husband's mind it is not a complete trip unless we stop there. If you ever visit that area be sure to go. It is worth it.
And does anyone else all the sudden want a lodge themed house when they visit a place like that. I took picture after picture of all the woodwork etc. it is beautiful. I would love that stairway in my house.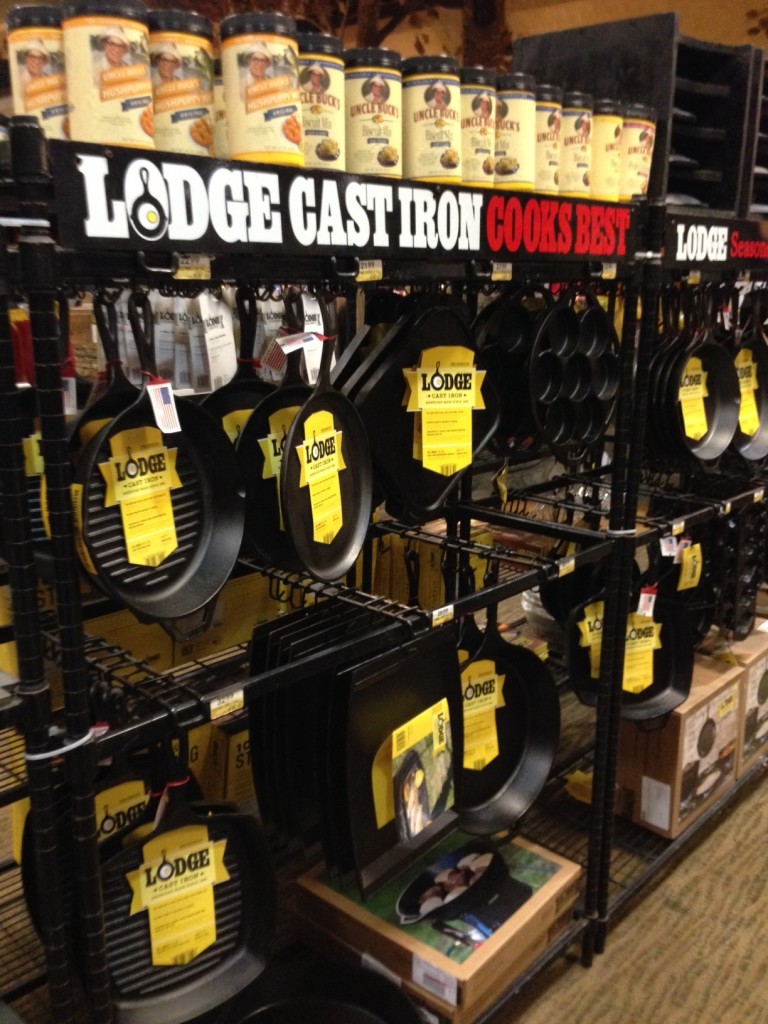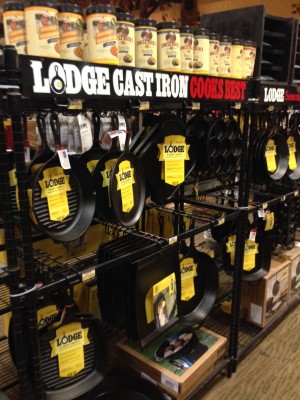 My favorite section though at Bass Pro Shops is always the cast iron section. Can you believe that I did not buy one new piece of cast iron. I was so tempted to buy the biscuit pan, but was good and left without it. Seriously I would love one of everything in that aisle.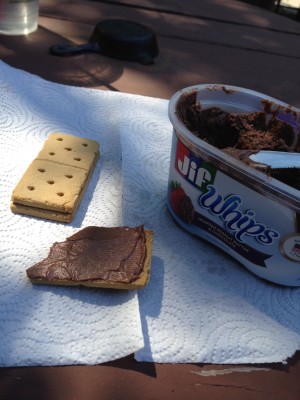 The cabin we rented had a kitchen, which was so nice. I took a bunch of stuff with us, but the theme for food was definitely peanut butter and nuts. Since it was just my husband and I we could eat all the foods we normally can't eat because of my daughter's nut allergy. We had peanut butter and jelly sandwiches several times. We also enjoyed peanut butter ice cream and nut filled candy.
But I think our favorite find for the weekend was Jiff Whips. Since we normally don't buy anything with peanuts or nuts neither of us had ever had the Jiff Whips. Oh. So. Good. Seriously we loved the Jiff Whips. Not exactly healthy, but delicious. We spread it on apples, bananas, and graham crackers. And I might just have eaten it by the spoonful as well. Delicious!
Have you tried Jiff Whips?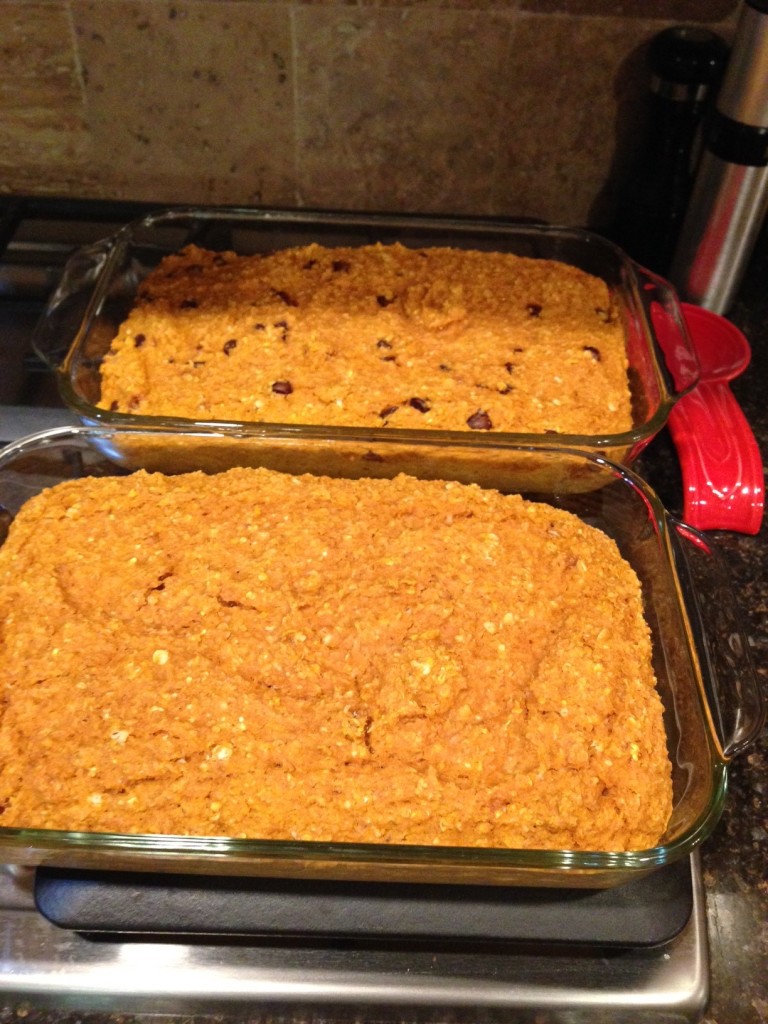 After eating horrible on vacation we needed something healthier to start the week so I made two pans of pumpkin baked oatmeal for breakfasts this week. I love how easy it is to make a large batch of baked oatmeal for reheating for quick breakfasts during the week.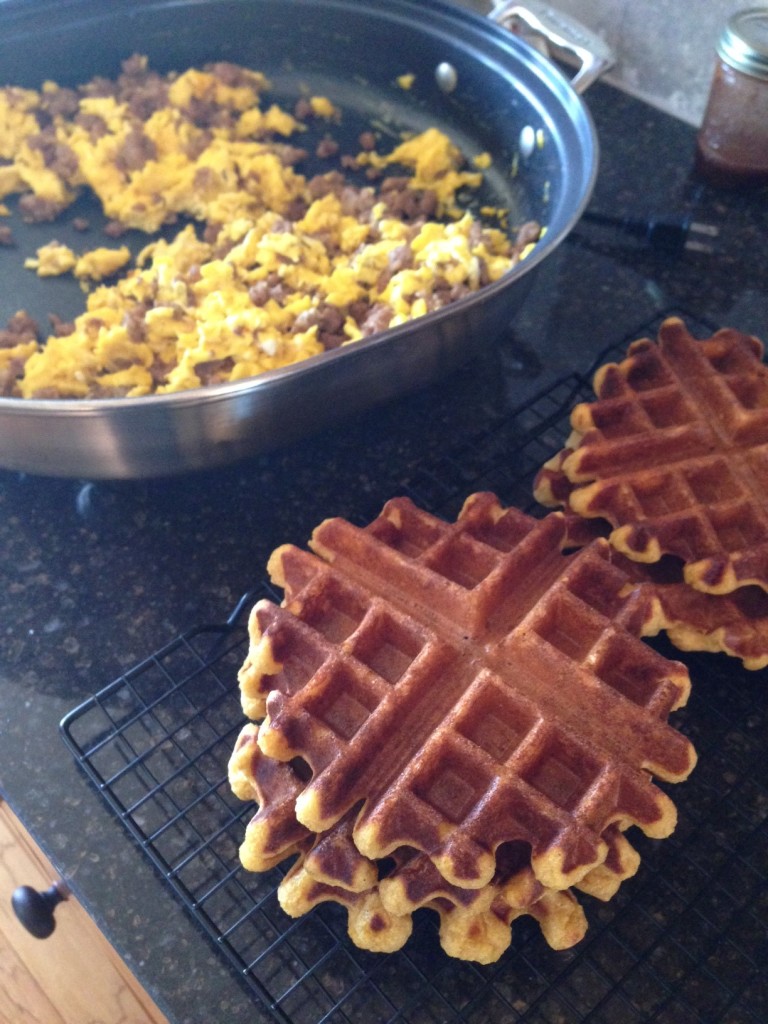 Some days are just breakfast for dinner kind of days and one day this week I had one of those days.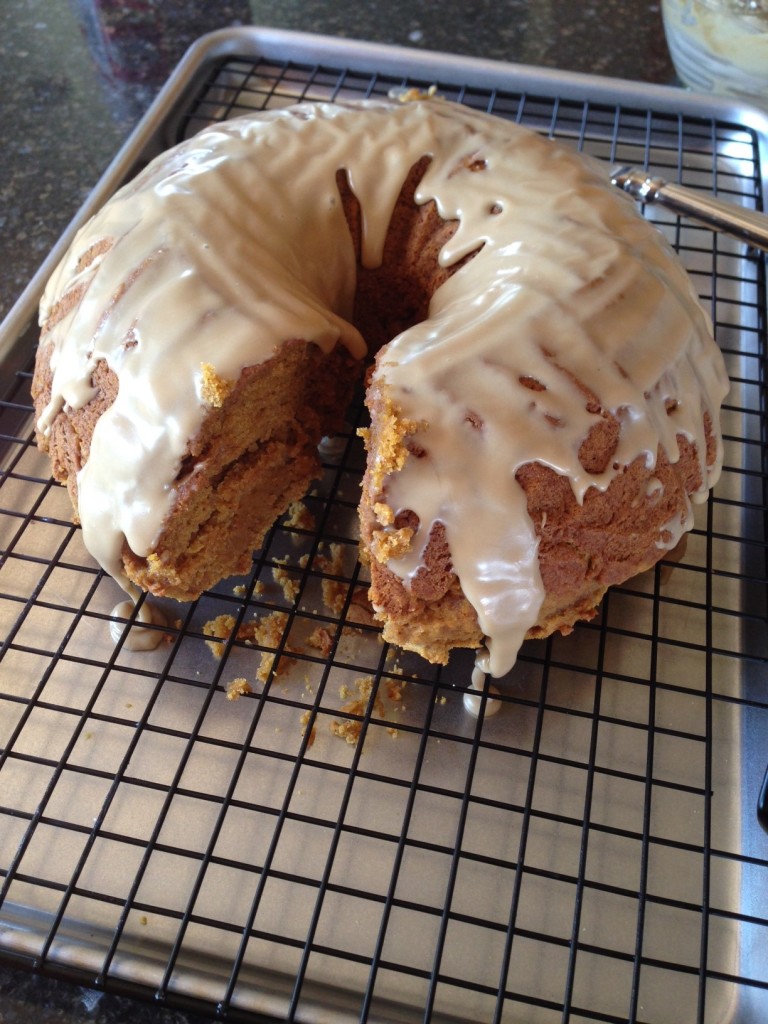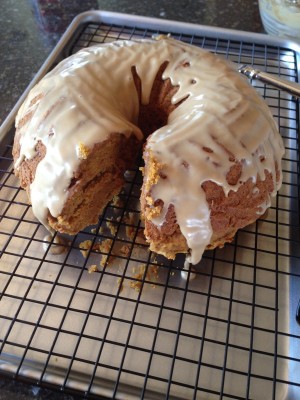 And because I like to keep it real…….this cake might look delicious, but looks can be deceiving sometimes. I tried adapting a regular cake into a gluten free one and it did not turn out so well. At least it looked nice. 🙂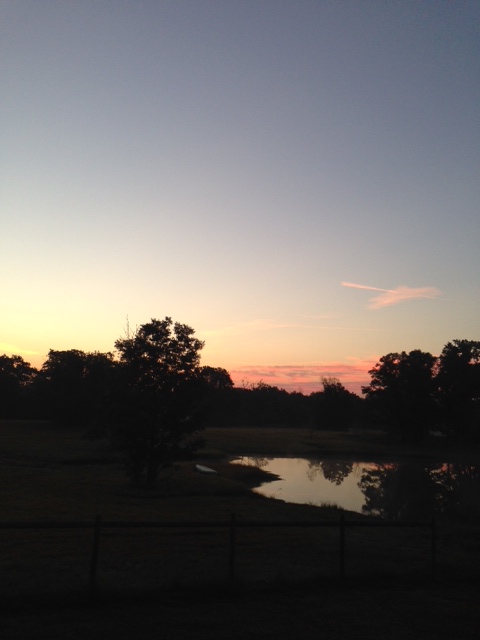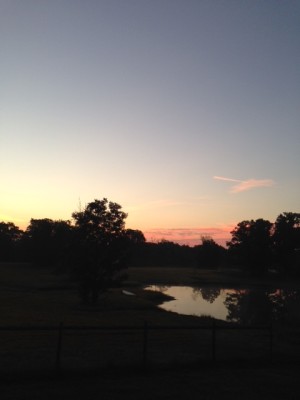 I shared this picture on Instagram earlier this week, but wanted to be sure to share it here as well. This was the view out my kitchen window one morning this week. I love fall sunrises. So pretty.
Now that I have shared a look at my week I would love to know how your week was? Have you been cooking or baking anything good?