I have not done an Everyday Adventures post since before Thanksgiving and I have taken a few days off from regular posting here as well, so I decided it was definitely time to catch you all up on what I have been doing the last few weeks.
I really enjoyed the break for Christmas. It was great to unplug from online life for a few days to spend time with family and friends. We all need a break once in awhile and that is just what the last week has been for me.
I have a few posts planned over the next week, but since my husband has a few days off for New Years, I will be taking some time off too. I will be back to a more normal schedule and posting after New Years.
But for now here is a look at what my family has been doing the last few weeks.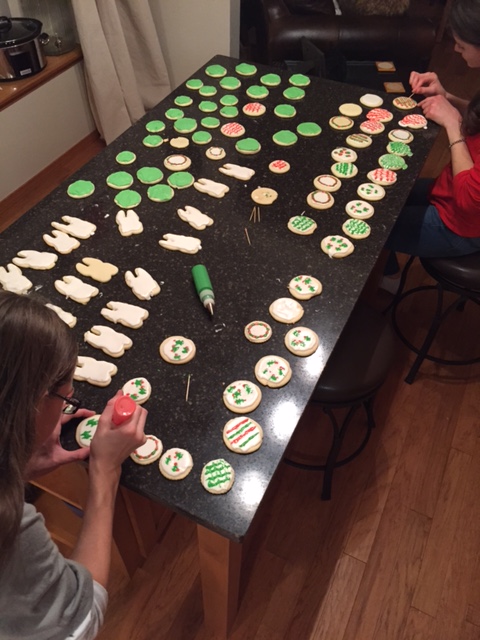 We have been doing a lot of baking and sugar cookie making. Actually my girls did most of that this year and it has been so nice to have them take over much of it. And yes those are tooth shaped sugar cookies. 🙂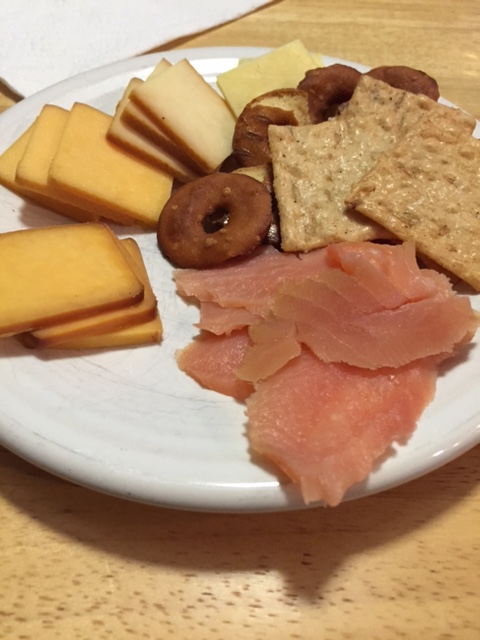 I had a birthday earlier in the week. Yes, my birthday is just a few days before Christmas. Which means it always in the middle of a crazy time, but I actually managed to have a nice relaxing day of doing nothing, which is just what I wanted. I spent most of the day reading and watching movies. Days like that are rare, so it was so nice!
In our house birthdays mean that you get to choose the meals for the day. My choice for dinner was smoked salmon, various cheeses, crackers, and fruit. My family was not thrilled with a snacky type dinner, but I loved it. I am from Oregon so smoked salmon and smoked cheese made for the perfect birthday dinner. I think I may have to have it every year for my birthday.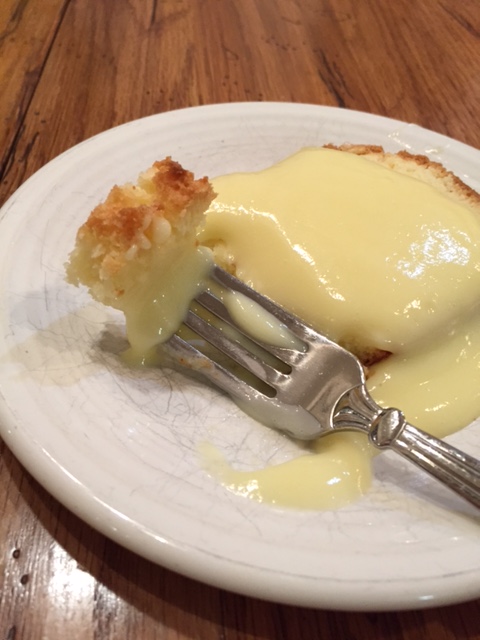 For my birthday cake I made pound cake and served it with warm homemade lemon pudding. I know it is not the prettiest of desserts and it is a bit of an odd combination. In fact, I have never seen anyone do this besides my family, but it is so good.
My dad loves homemade pound cake with lemon pudding on top. Warm lemon pudding is even better. As a kid I would request it almost every year for my birthday, because I loved it as much as my dad did. I have not had it in years and I decided it was time to make it again.
It was just as delicious as I remembered.
My daughter and I have been drinking a lot of this mint chocolate coconut milk. I am not even dairy free and I love it. So very good! I wish we could convince them to sell this all year long. If you are dairy free you need to try this. We love it cold and we loved it warm and served like hot chocolate.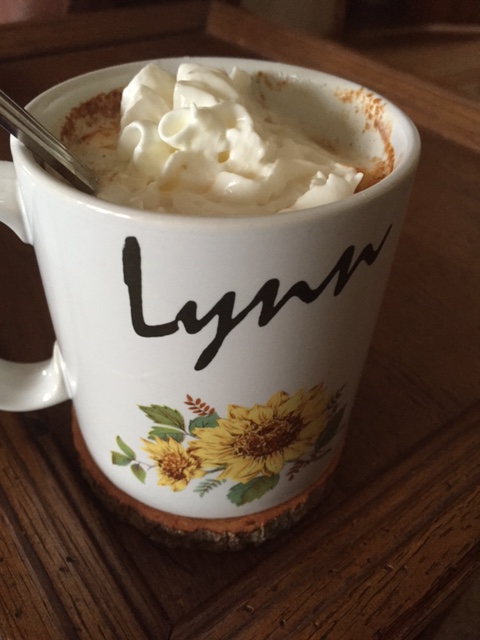 We have also been drinking lots of caramel apple cider. And as I am looking at this picture I realized that I have had that coffee cup for over twenty years. I can't believe it has lasted that long without getting broken.
We have also been watching lots of Christmas movies. And yes I am one of those people that love the old Christmas movies best. White Christmas, Holiday Inn, and Christmas in Connecticut are just a few of our favorites.
Anyone else share my love of old Christmas movies?
And this morning we woke up to snow. It has snowed on and off all day, but it doesn't look like it will accumulate much because it as rained on and off between the snow. It has made for a great day to sit inside beside the fire with a book.
And speaking of books, I plan to update my books I have read this year page because I have not updated it in several months. I also have a post planned highlighting a few of my favorite books from the year.
I also have a delicious new baked oatmeal recipe to share just in time for some healthy eating for the New Year and some new features planned for the new year, so stay tuned for those coming soon.
I hope you all were able to enjoy some time with family and friends for the holidays! I would love to hear what you have been up to for the holidays.