Flourless Chocolate Cake is a rich and delicious gluten-free cake that everyone can enjoy!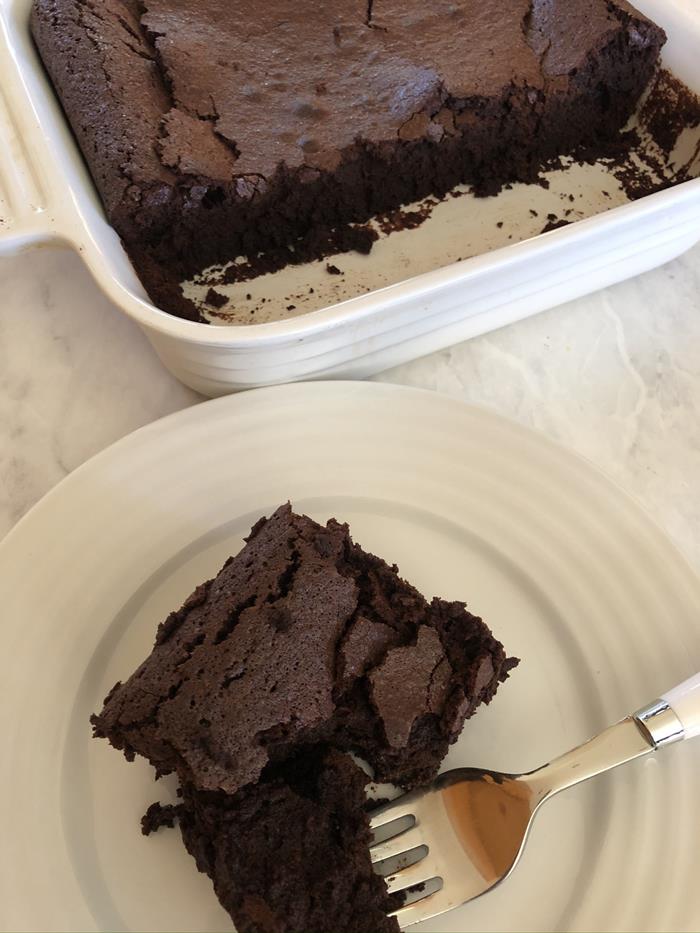 Flourless cake is one of my favorite desserts to serve to company during the holiday because it is normal food that is gluten free. It also contains normal ingredients.
What is in flourless cake?
Flourless cake contains no flour and the ingredients are ingredients that everyone can easily get. Most flourless cakes are simply eggs, butter, sugar, and chocolate.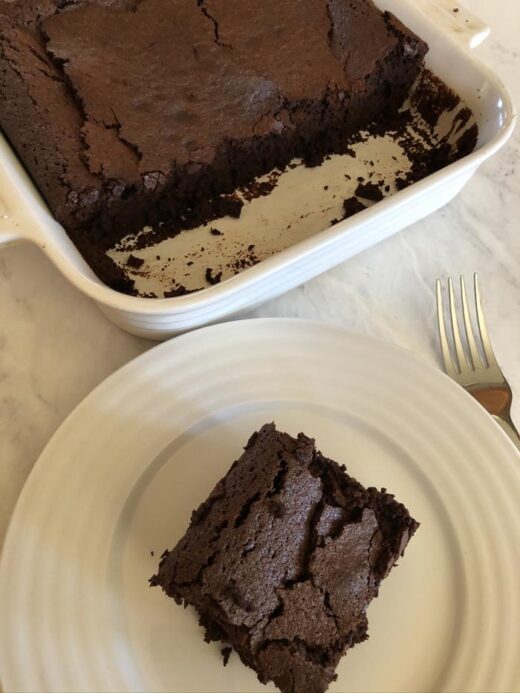 Gourmet Magazine Flourless Chocolate Cake
There are a lot of flourless chocolate cake recipes out there. They are all similar and yet different. Each one is its own take on a classic recipe.
This flourless chocolate cake is one that I shared way back in January 2010. That was less than six months after I went gluten-free.
When I was thinking about my menu for Thanksgiving this year I was reminded of this cake and knew that I wanted to reshare it with you.
This recipe is adapted from a Flourless Chocolate Cake in a Gourmet Magazine from years ago. Does anyone remember Gourmet Magazine?
I kind of miss Gourmet magazine. The recipes were great. Some of them were complicated, but many of them were simple recipes like this one.
The first time I made this cake it was for Christmas dinner in 2010. My family loved it.
It was a rich and dense chocolate cake that was so easy to make. Everyone loved it and could not believe that it was gluten free.
I have made it many times since then.
Gluten Free Dessert
This cake is great for everyone, not just for those that are eating gluten free because it is a gluten free cake that is a normal recipe.
I have taken this cake to family gatherings, church dinners, and served it to company. It is a cake everyone enjoys.
This cake is rich. It is a dense cake. It resembles a flourless brownie. This cake does not need frosting. However, it is delicious served with ice cream, berries, or both.
Yield: 12
Flourless Chocolate Cake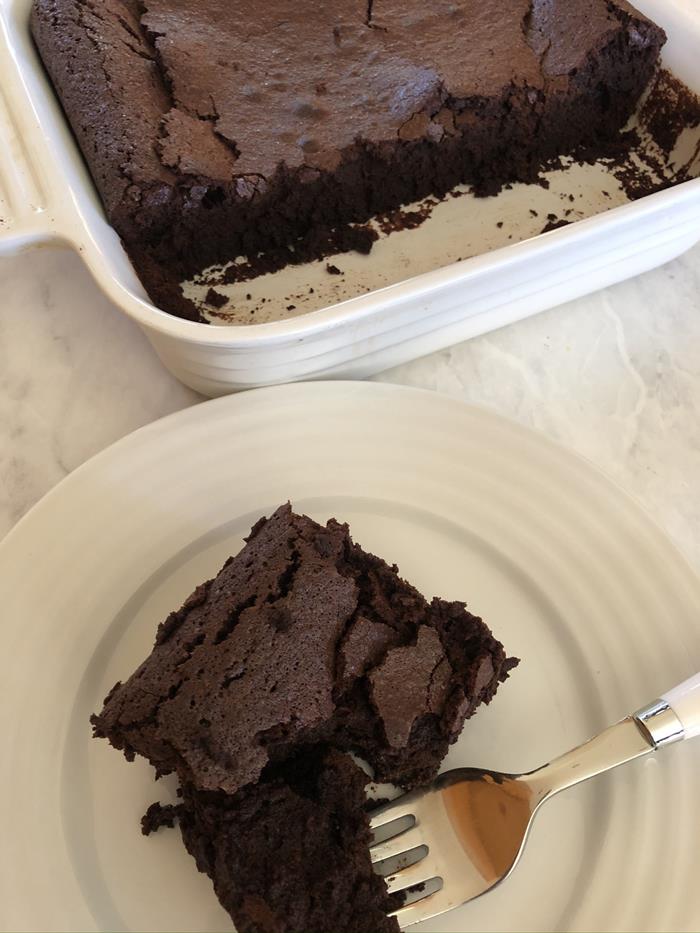 Flourless Chocolate Cake is a rich and delicious gluten free chocolate cake.
Ingredients
8 ounces bittersweet chocolate or bittersweet chocolate chips
1 cup butter
1 1/2 cups sugar
6 large eggs
1 cup unsweetened cocoa powder
Instructions
Preheat oven to 375°F
Grease and 8x8 pan or line the bottom of a 10 inch spring form with parchment paper.
Melt chocolate with butter in a bowl in the microwave. Cook and stir every 30 seconds on until chocolate is melted and smooth.
Whisk sugar into chocolate mixture.
Add eggs and whisk well to combine.
Add cocoa powder to the chocolate mixture and whisk until just combined.
Pour batter into the pan and bake in the middle of oven 35-40 minutes, or until the top has formed a thin crust.
Cool cake. If using a springform pan invert onto a serving plate.
Notes
This can be made in an 8x8 pan or a springform or cake pan. If you want a prettier cake use a springform pan and serve on a pan. You can also line the 8x8 pan with parchment paper for easy removal to a serving platter.
Originally posted January 2010. Updated November 2020.