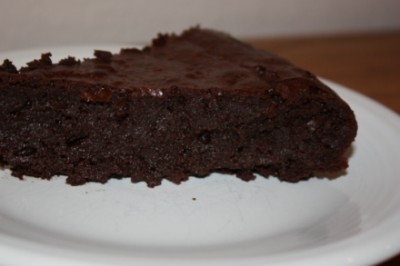 There are a lot of Flourless Chocolate Cake recipes. I have seen many of them over the years. They are all similar and yet different. Each one is it's own take on a classic recipe.
I found this version for Flourless Chocolate Cake in a Gourmet Magazine cookbook and I made it for dinner on Christmas Day. My family loved it. It was so good. It was a rich and dense chocolate cake that was so easy to make. If you love chocolate like I do, you will love this cake.
This cake is great for everyone, not just for those that are eating gluten free. I think this would be an excellent dessert to serve company, because it is a gluten free yet normal recipe. In fact, I am planning on taking this to a church dinner we are having next week.
Serve this with vanilla ice cream and it is even better.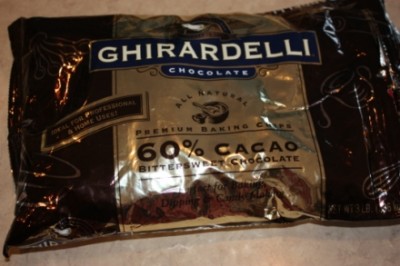 For the chocolate I used these chocolate chips and they worked great.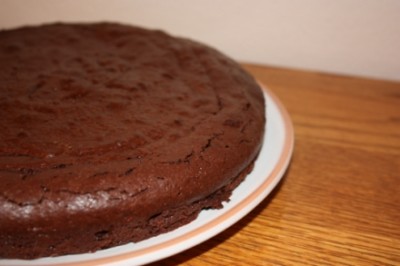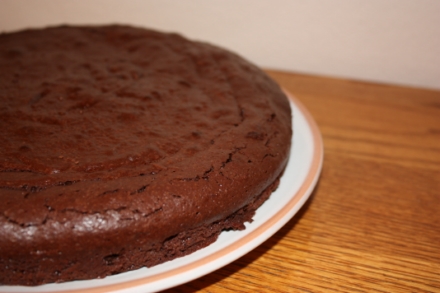 Flourless Chocolate Cake
8 ounces bittersweet chocolate (not unsweetened)
1 cup butter
1 1/2 cups sugar
6 large eggs
1 cup unsweetened cocoa powder
Preheat oven to 375°F  Line bottom of a 10 inch spring form pan with a round of parchment paper and butter paper.
Melt chocolate with butter in a bowl in the microwave. Cook and stir every 30 seconds on until chocolate is melted and smooth. Whisk sugar into chocolate mixture. Add eggs and whisk well. Add cocoa powder to chocolate mixture and whisk until just combined. Pour batter into pan and bake in middle of oven 35-40 minutes, or until top has formed a thin crust. Cool cake in pan on a rack 5 minutes and invert onto a serving plate.
For more recipes see  
Tasty Tuesday
. This post also linked to
DIY Day
.