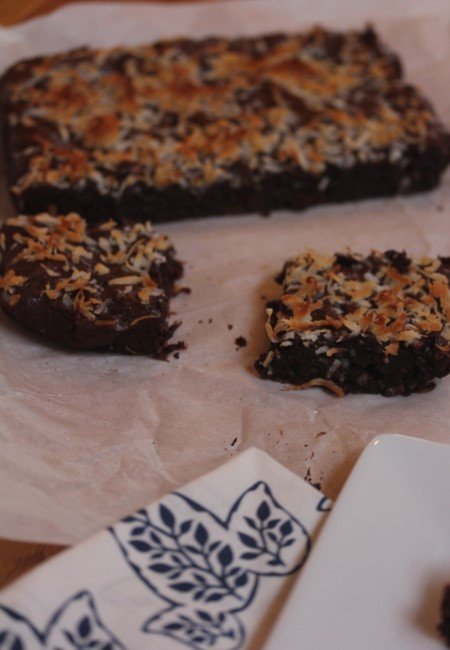 These flourless coconut brownies are like a mounds bar, but in a brownie version. I almost titled these mounds bar brownies, but I didn't want anyone thinking they contained mounds bars, so I went with flourless coconut brownies.
These brownies are so rich and fudgy and delicious! I might have eaten a few too many of these when I made them a few weeks ago.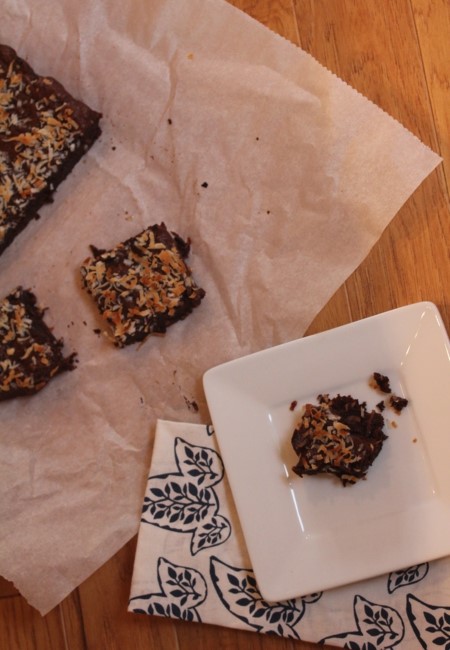 And because these are flourless they make a great gluten free dessert. This is one of those desserts that is great to serve to your gluten free guest. Just make sure your chocolate chips are gluten free.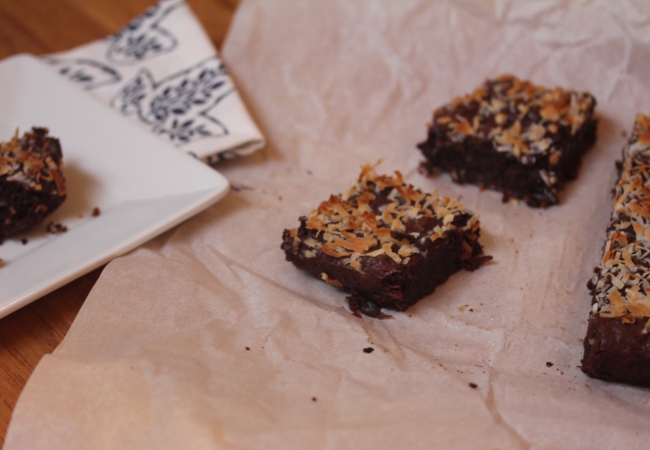 Fudgy Gluten Free Brownies
6 tablespoons butter, softened
1/3 cup cornstarch (If you can't use cornstarch, I am guessing another starch like tapioca or potato would work here, but I have not tried it.)
1/4 cup baking cocoa
1/2 teaspoon salt
12 ounces of chocolate chips ( I used semi sweet)
3/4 cup sugar
1 teaspoon vanilla
3 eggs
1 cup coconut
Preheat oven to 350. Line an 8 inch pan with parchment paper and set aside.
In a bowl mix together cornstarch, cocoa, and salt. Set aside.
In a microwavable bowl combine butter and chocolate chips.
Melt in microwave stirring every 30 seconds until melted.
Stir sugar, vanilla, and eggs into chocolate.
Add cornstarch/cocoa mixture and stir until well combined.
Stir in 3/4 cup coconut.
Pour batter into prepared pan and sprinkle with remaining coconut.
Bake for 32-35 minutes.
Remove from oven and let cool completely.
Note: These are a rich and fudgy brownie and I found they cut best when cold. So I refrigerated them until completely cold and then cut them into squares. You do not have to do that, but they will be prettier. 🙂