This month marks six years since I started on my gluten free journey. I really can't believe it has been six years. So much has changed not only concerning my health, but many things have changed in the gluten free world as well.
I know many, if not most, of my readers are not gluten free. That is why I have a gluten free section. I have never wanted gluten free to take over my website. Gluten free is just a small part of who I am and what I feed my family.
However, I know that gluten free has risen in popularity. Even if most of my readers are not gluten free, many of you know someone that is gluten free or know someone that is thinking about giving gluten free a try.
Because there is a general interest in learning more about eating gluten free, and in honor of my six years of being gluten free, I have decided to share an occasional post over the next few months on gluten free living.
My goal with these posts is not to convince you to go gluten free. It is not to push gluten free eating. I am not someone that thinks gluten free is for everyone. I would still be eating gluten if I could. I love gluten, gluten just doesn't love me.
My goal for with these posts are for them to have more of an educational purpose. I want to share tips and tricks I have learned over the last six years that have made gluten free easier for me. I am hoping these posts will help those that are thinking about going gluten free, are new to gluten free, or that have a friend or family member that is gluten free.
Today we are going to start with a simple tip for going gluten free or eating gluten free. My first tip for you is also my number one tip. It is a simple one, but one that is often hard to do.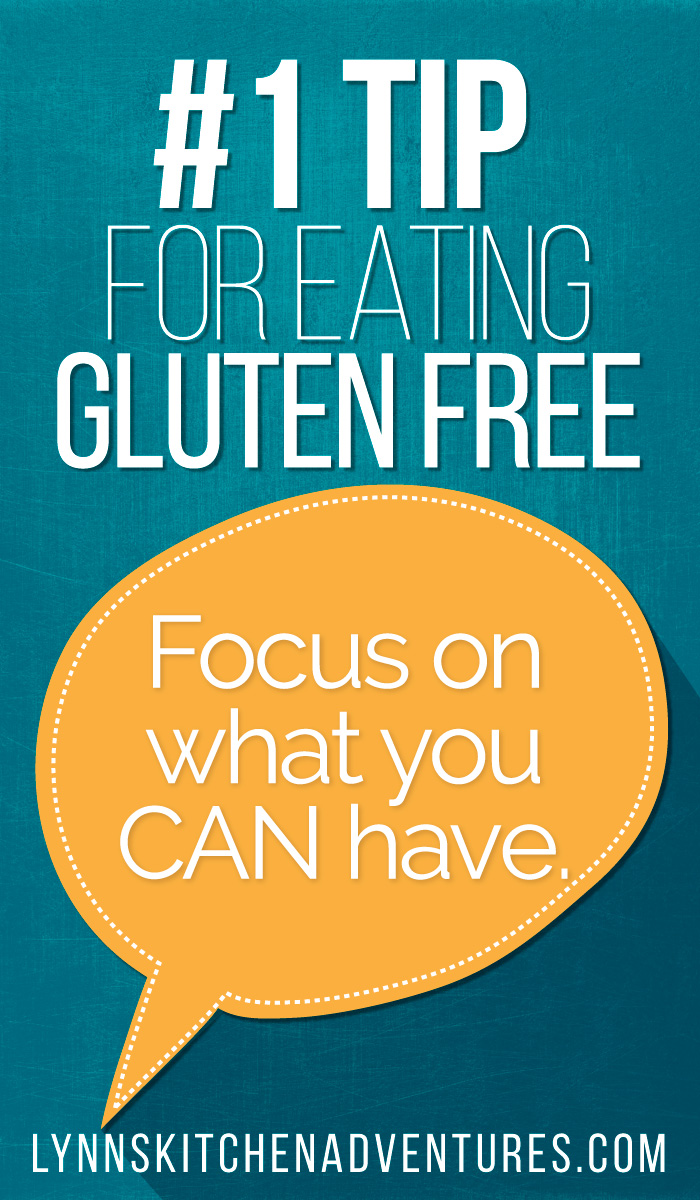 Focus on what you can have. It sounds simple doesn't it? It is, but it is also very hard at times.
Focusing on what you can have actually applies to just about any food allergy or issue, not just gluten free. I have told my daughter who has a tree nut, peanut allergy, the same thing. Don't think about what you can't have think about what you can have.
When you first go gluten free it is overwhelming to realize all the foods that you can no longer eat. I think this is what we all do because there really are so many.
Many people go about trying to recreate all those favorite foods that they can no longer have. I know that is what I tried to do at first, but it doesn't work well when you do that. You spend so much time focusing on what you miss that you don't realize what you can still eat.
I have found that if I keep focusing on what I can't have, I am going to want it even more. The more you think about what you are not able to have the more you seem to want it.
Many of the things cant's have can be made gluten free, but the reality is that some will never be quite the same. Instead of longing for all those things we can't eat, let's focus on all the things that we can eat.
The things that are naturally gluten free. The ones that don't use special ingredients from specialty stores.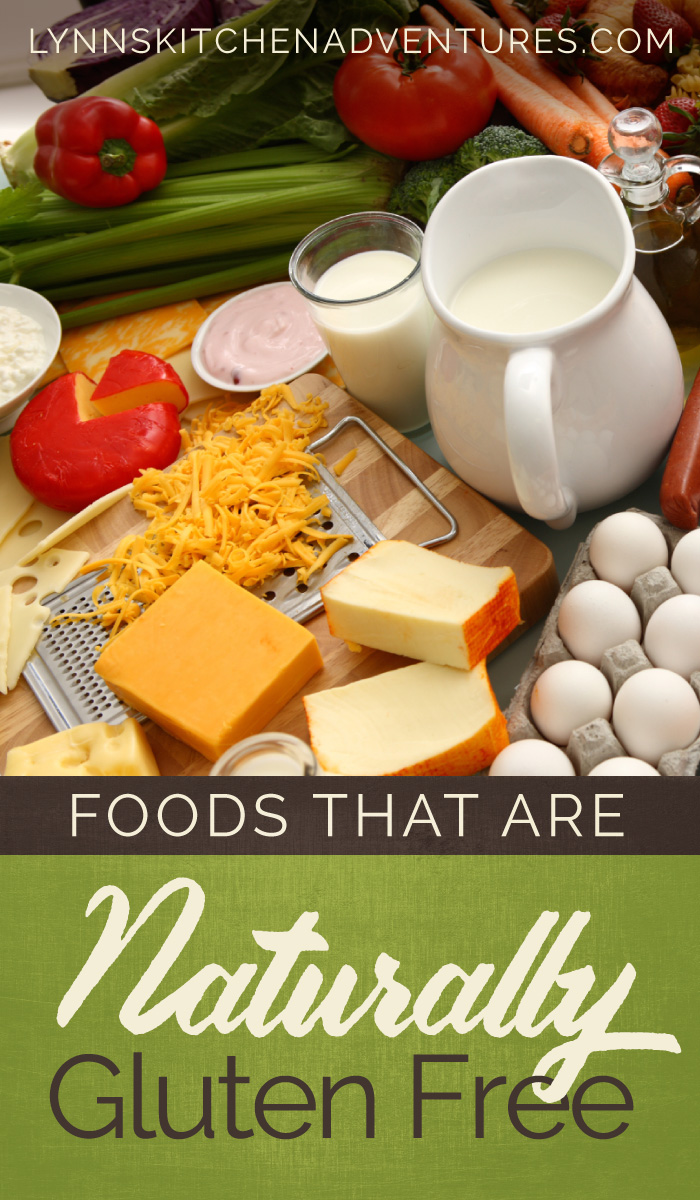 fruits
vegetables
milk
cheese
eggs
yogurt, sour cream, cottage cheese, whipping cream, buttermilk, etc.
meat (beef, chicken, pork, etc.)
lunch meat, pepperoni, bacon, etc (most are but read labels to be sure they are gluten free)
seafood and fish
corn (popcorn, corn chips, corn tortillas, etc)
rice
beans
plain tortilla chips and salsa
chocolate (almost all chocolate is gluten free, but read labels to be sure)
potatoes
peanut butter
nut butter
plain peanuts
plain nuts
trail mix (again read labels to be sure or make your own)
quinoa
coconut
dried fruit
oils
sugars (so this one is not healthy, but sugar, honey, etc. are naturally gluten free)
most beverages and drinks (coffee, tea, soda, sports drinks etc.)
That is just a quick list I made of foods that are naturally gluten free. I am sure I am missing some things that are gluten free, but those are the basics. And those are just the individual foods.
There are so many things you can make using those ingredients. By combining various meats, vegetables, dairy, beans, rice, etc. there are many recipes and meals that you can still make using naturally gluten free foods.
There really is a lot you can still eat gluten free and I encourage you to make your own list. Write down all the foods you can still have and focus on them. Then write up a list of meals you can make using the foods on your list. When you get to missing all those things that you can't have read through your lists, and be thankful for everything you can still eat.
When gluten free eating becomes overwhelming focus on the positive not the negative!
I would love to hear your #1 tip for eating gluten free and your favorite naturally gluten free foods.