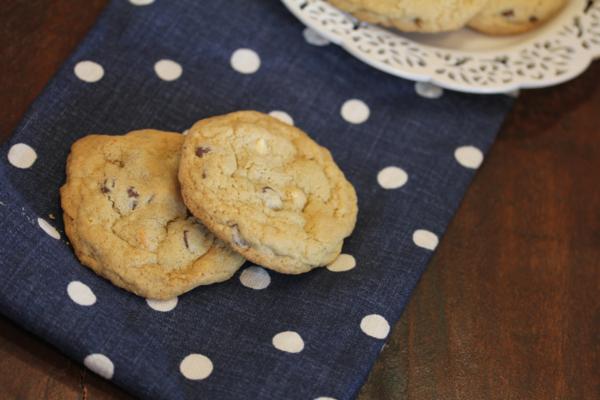 These are a classic chocolate chip cookie made better by adding multiple kinds of chips. Because really what could make a chocolate chip cookie even better, more chocolate!
This basic cookie dough recipe is a recipe that I have been making for years. It is a family favorite and a few years ago I shared a gluten free version that I made of the recipe called the Ultimate Gluten Free Chocolate Chip Cookie.
The version I am sharing today came about recently because I needed a dessert to serve to some company we were having over. I started making the cookie dough and realized that I did not have enough chocolate chips.
What I did have though were quite a few partially used bags of chips. I had milk chocolate, semi sweet chocolate, butterscotch chips, and white chocolate chips. I decided to just make the batter as normal, but instead of all chocolate chips I just dumped all the different kinds in the batter and called it good.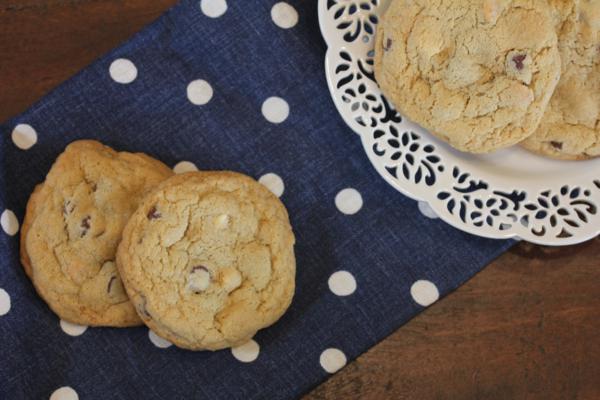 What I got was a delicious four chip chocolate chip cookie. They turned out so good and everyone loved them. I might have to make them like this all the time. The four different kinds of chips took them to the next level. Delicious!
Now I will admit that I did not exactly measure the chips I put in. I just dumped the random bags in and called it good. But it looked like about 2 cups total, maybe a little more.
I went ahead and put measurements in the recipe today, but feel free to vary it a little. You can also use dark chocolate chips in place of one of the chips or add them to the batter for a five chip chocolate chip cookie. The more chocolate the better if you ask me.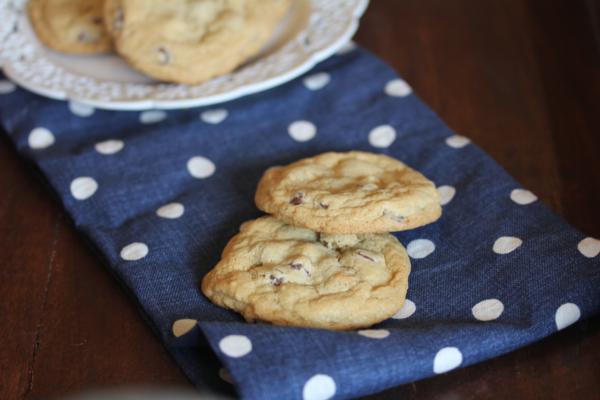 Today I am sharing the regular version, but if you are gluten free just take the basic gluten free cookie dough recipe and add the different kinds of chips. Just be sure to read labels, because not all chips, especially butterscotch chips are gluten free. So read labels to make sure your chips are gluten free.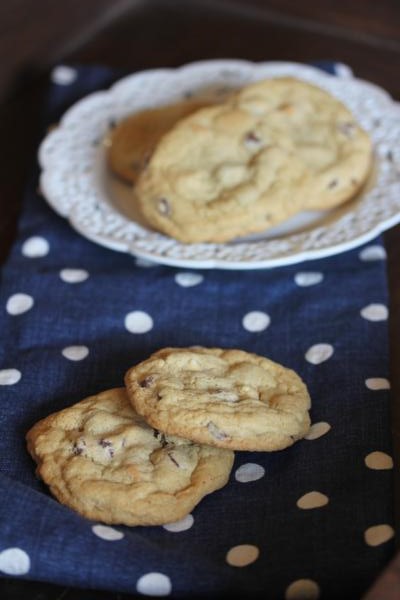 Yield: 48
Four Chip Chocolate Chip Cookies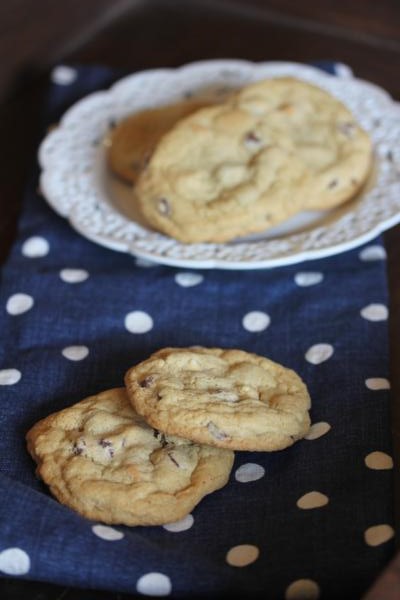 Chocolate Chip Cookies made better with four kinds of chips.
Ingredients
3/4 cup butter, softened
3/4 cup sugar
3/4 cup brown sugar
2 eggs
1 1/2 teaspoons vanilla
2 1/4 cups plus 2 tablespoons all purpose flour
1 teaspoon baking soda
3/4 teaspoon salt
1/2 cup semi sweet chocolate chips
1/2 cup milk chocolate chips
1/2 cup butterscotch chips
1/2 cup white chocolate chips
Instructions
Preheat oven to 350 degrees.
In a bowl cream butter, sugar, and brown sugar.
Add eggs and vanilla and beat until well blended.
In a bowl combine flour, baking soda, and salt.
Slowly add flour mixture to butter mixture.
Stir in chocolate chips, butterscotch chips, and white chocolate chips.
Drop by spoonfuls onto cookie sheet.
Bake for 8-10 minutes.