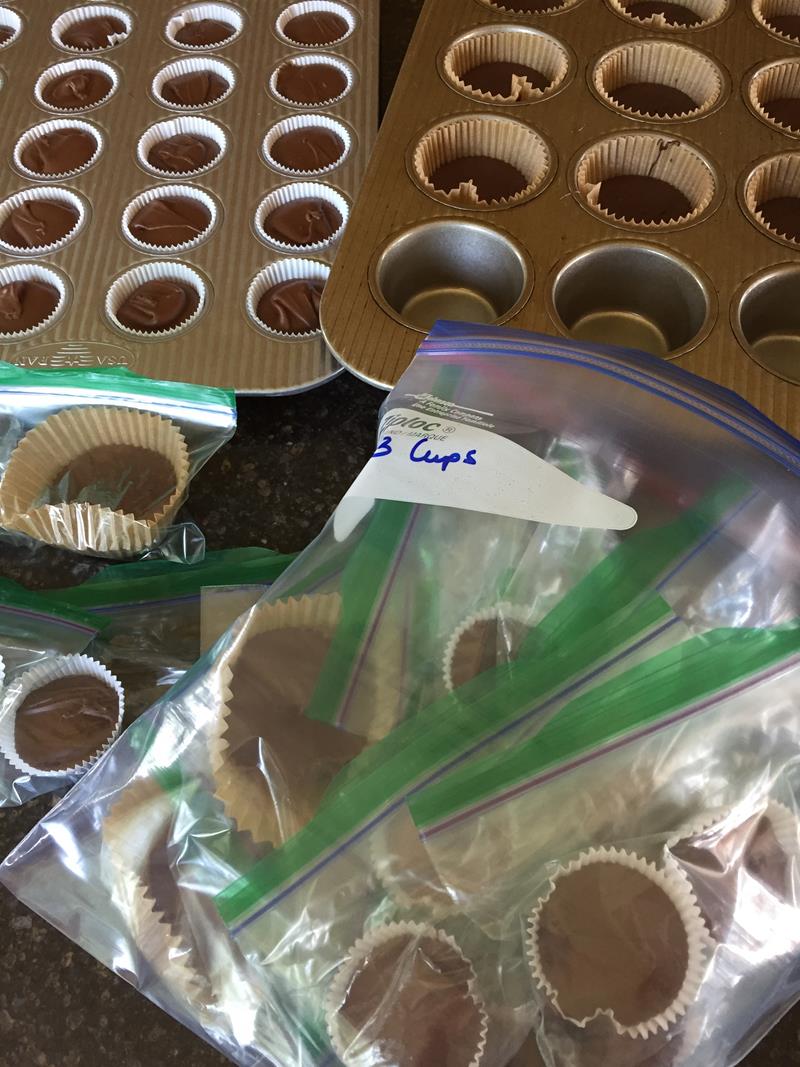 Today I am just sharing a quick tip for you. This isn't really a recipe. It is just a tip for an easy homemade snack or dessert that I think you will love.
I make homemade peanut butter cups all the time. I actually make them with Sunbutter or Wowbutter, because of my daughter's peanut tree nut allergy, but we still call them peanut butter cups. They are quick and easy to make and my whole family loves them.
My kids are on the go now more than ever. My oldest two are still living at home, but are both taking classes at a local college. They come and go with school, work, and activities all the time. Because of this I like to keep things on hand that they can easily grab for a quick snack or on the go treat.
I recently started freezing my homemade peanut butter cups, so that my kids can just grab them when they want a quick snack or dessert. It works great. I can't believe I haven't thought of this before.
The other day I tripled the recipe. I let them firm up in the fridge and then I packaged them up and put them in the freezer. Now my kids can just grab one and go. They also make great treats for lunchboxes.
Quick, easy, and delicious! If you need a simple homemade snack or treat for your family give these a try. The recipe I make only contains three ingredients. So they really are simple to make! You can also make them in mini muffin tins or large ones depending on the size that you want them.