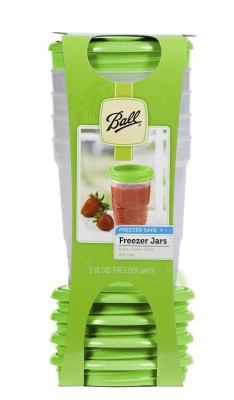 Whenever I mention the fact that I often make a large batch of smoothies ahead and freeze them in containers to use for quick breakfasts, or lunches on the go, I get asked about the containers that I use to freeze them in.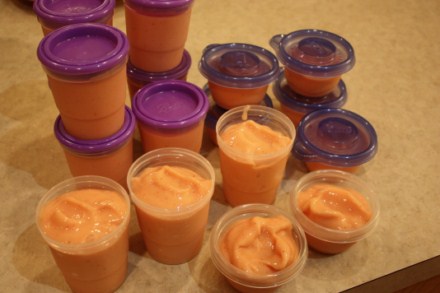 Freezer smoothies are one of my favorite things to keep in the freezer. I love my homemade smoothie mix and also keep that on hand, but pre-made smoothies in the freezer are perfect for on the go type meals.
The containers I use are by ball and I can find them all year long at the Wal-mart near me, but I know from many of the emails and comments that I have received, that some of you have had trouble finding these containers.
So, I wanted to let you know that right now is the perfect time to look for them again because many stores are starting to put out the summertime canning type items.
I usually find them on the same aisle as all of the canning and jam making supplies and most stores have a canning section this time of year, so if you have been looking for these small containers and could not find them, now is the time to check again.
And if you are looking for some smoothie ideas here are a few of our favorites.