I am planning on starting a new series sharing one kitchen tip a week with you. Well, this really is not a new series, I have shared tips on and off over the last five years, but my goal is to start sharing them more regularly again. Today I thought I would start by sharing an easy tip for making lemon water anytime.
A few weeks ago I shared a few tips for drinking more water. I loved reading all your tips in the comments of that post. It was so fun to read what you all have done. Today's tip goes along with that same theme of drinking more water.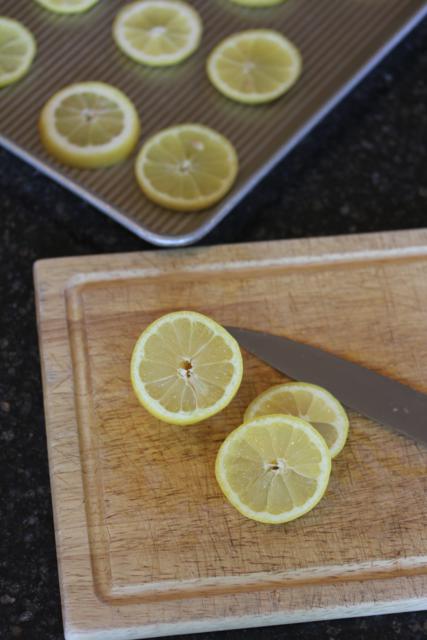 A lot of people enjoy flavored water or lemon water. I prefer my water plain with lots of ice, but several in my family love their water with lemon in it.
I often have lemons in the refrigerator, but the reality is my husband and kids are not going to take the time to slice a lemon every time they want lemon water. If I slice it, they love it, otherwise it is not worth their time.
However, I have found a way for my family to enjoy lemon water anytime they want.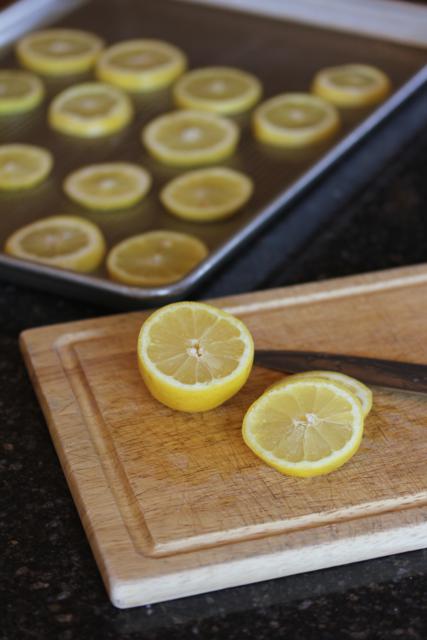 All I do is freeze lemon slices. Yes, that is all. I simply keep frozen lemon slices in the freezer.
I slice the lemons and spread them out on a cookie sheet. I put them in the freezer until the are frozen. I transfer them to a zip top type freezer bag and then store them in the freezer.
Anytime anyone in my house wants lemon water they can simply take a slice of lemon out of the freezer and add it to their water. It saves me work and time and allows my family to have something they enjoy anytime they want.
Freezing lemons is so simple. Have you ever tried it?