Nothing says comfort food quite like fried apples. They are a simple, easy, frugal, and old fashioned comfort food.
Sometimes the most basic old fashioned recipes are the best recipes!
I do have one question though. Are fried apples a dessert, a side dish, a delicious breakfast treat, or all three?
I will admit that we have used them for all three.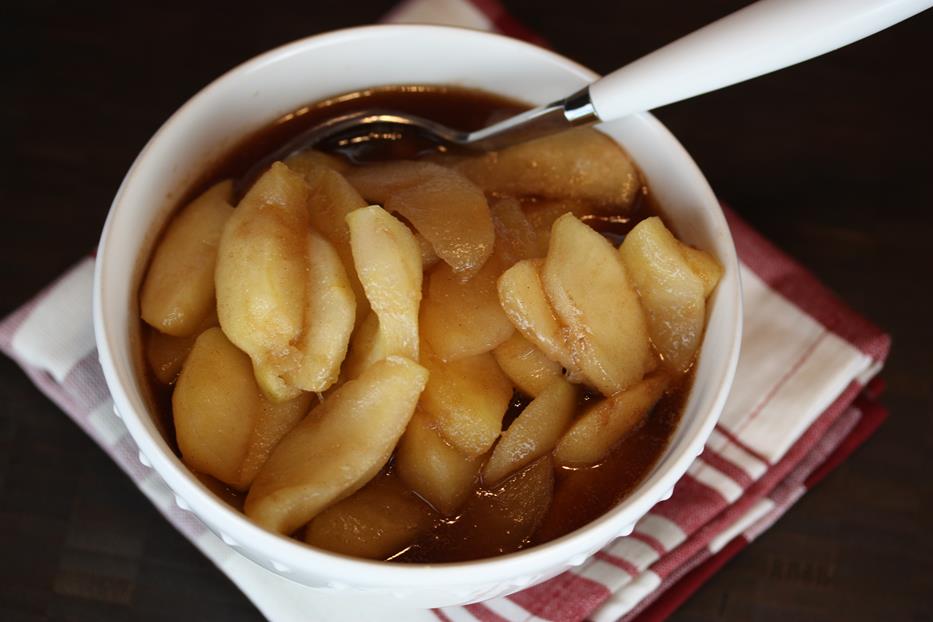 What are fried apples?
They are exactly what they sound like. Apples that have been fried. They are an old fashioned type of treat.
Years ago they were a fairly common fall dessert. Apples were an easy fruit to grow and many yards and fields contained apple trees. The rest of the ingredients are basic everyday ingredients so they are an easy treat to make.
How do you make fried apples?
They are basically apples, butter, sugar, and cinnamon. That is it. You melt the butter, add the rest of the ingredients and cook them until soft.
You can cook fried apples in just about any pan, but I like to use my cast iron skillet to make fried apples.
What are the best apples to use for fried apples?
I like to use a tart apple, but Golden Delicious or other apples work well too. We grow several different varieties of apples and I have used all of them. Some varieties hold up better than others when cooked, but most varieties will work for fried apples.
Do I need to peel the apples when making fried apples?
It depends on what you like. You can peel the apples, but you don't have to. My family prefers them peeled, but a lot of people leave the peels on the apples.
How do you serve fried apples?
They are delicious just as they are for a simple dessert or side dish. They are also good served over ice cream, with whipped cream, or used as a topping for pancakes, waffles, or french toast.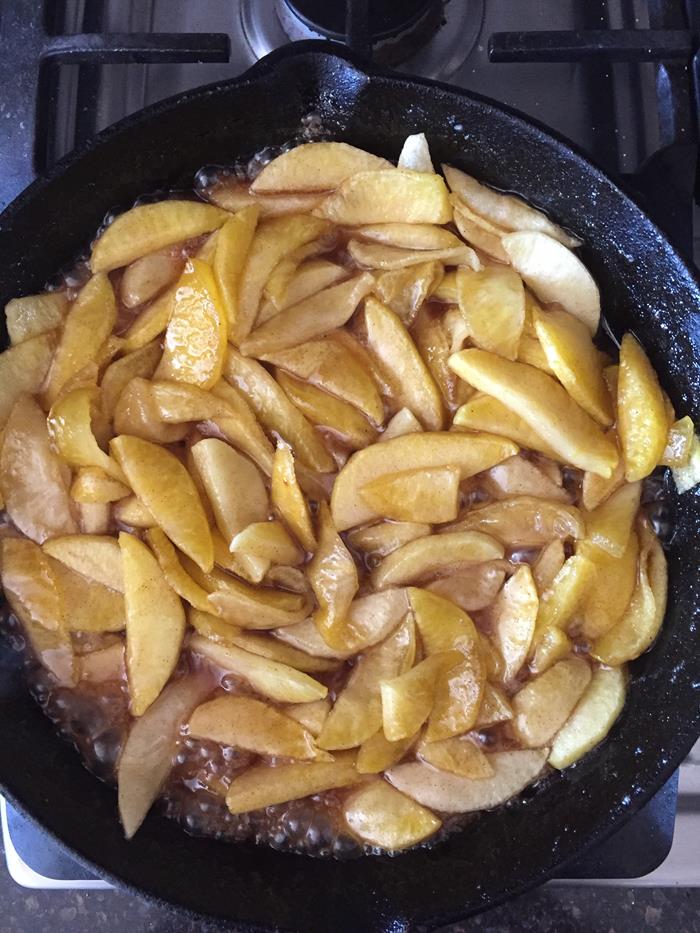 Yield: 6 servings
Fried Apples
Fried apples are an easy dessert, side dish, or breakfast treat.
Ingredients
¼ cup butter
6 apples peeled and sliced into ¼ to ½ inch pieces ( I prefer granny smith or another good baking type apple)
1 cup sugar
1 teaspoon cinnamon
Instructions
In a large pan melt butter. (I like to use my cast iron pan for fried apples, but any skillet or fry pan will work.)
Add apples, sugar, and cinnamon to melted butter and mix well.
Reduce heat to medium low and cook until apple are tender about 10-15 minutes. You will need to stir often so that the sugar and butter mixture doesn't burn.
Serve with whipped cream or ice cream for dessert, plain as a side dish or snack, or as a topping for pancakes, waffles, or french toast.
Originally published January 2012. Updated September 2019.