Apples and gluten free work so well together. Apples have a lot of moisture and flavor that give gluten free baked goods a great taste and texture.
I love experimenting with gluten free apple recipes this time of year.
Gluten free apple bread, gluten free apple snack cake, and recipes like this gluten free apple coffee cake are all so good that no one will know that they are gluten free!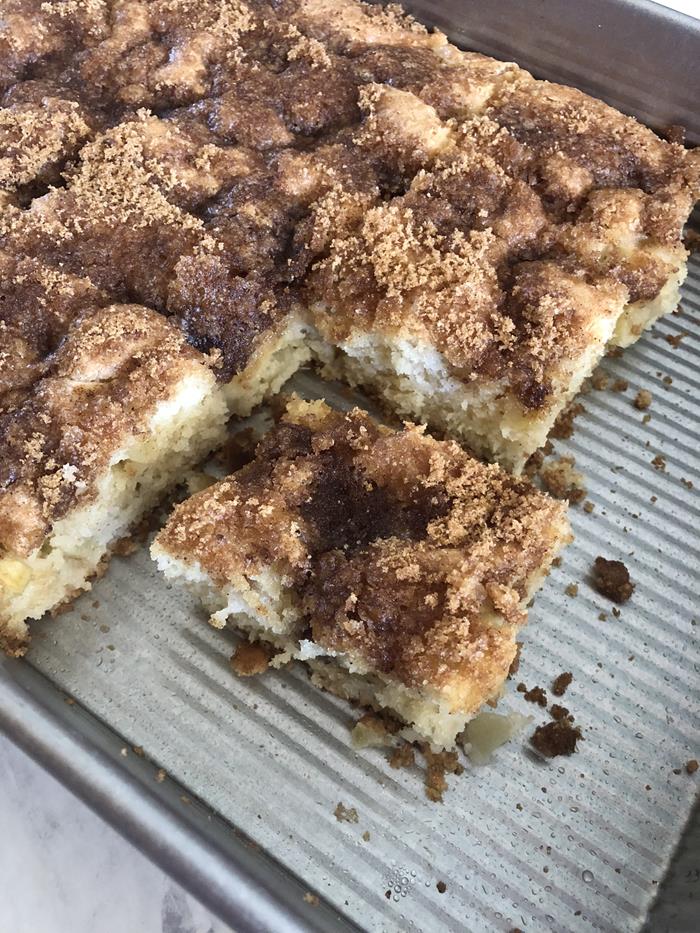 What is Coffee Cake
Coffee cake is a moist cake that usually has a streusel type topping. It was originally made to eat with coffee or tea at breakfast. Coffee cake can be eaten anytime of day though. It can be eat at breakfast, brunch, lunch, snack, or dessert.
Coffee cakes tend to be a little less sweet than a traditional cake. Coffee cakes do not have a frosting, but can occasional have a glaze drizzled on top.
Can I use a gluten free blend in coffee cake?
The answer to that depends. In some coffee cake recipes a blend will work fine. For this recipe I spent time getting just the right ratio of individual flours for the best result.
I don't just want good gluten free food, I want gluten free food that is so good that no one will know that it is gluten free.
If you want to try a blend in this recipe you can, but for the best results use the individual flours in the recipe.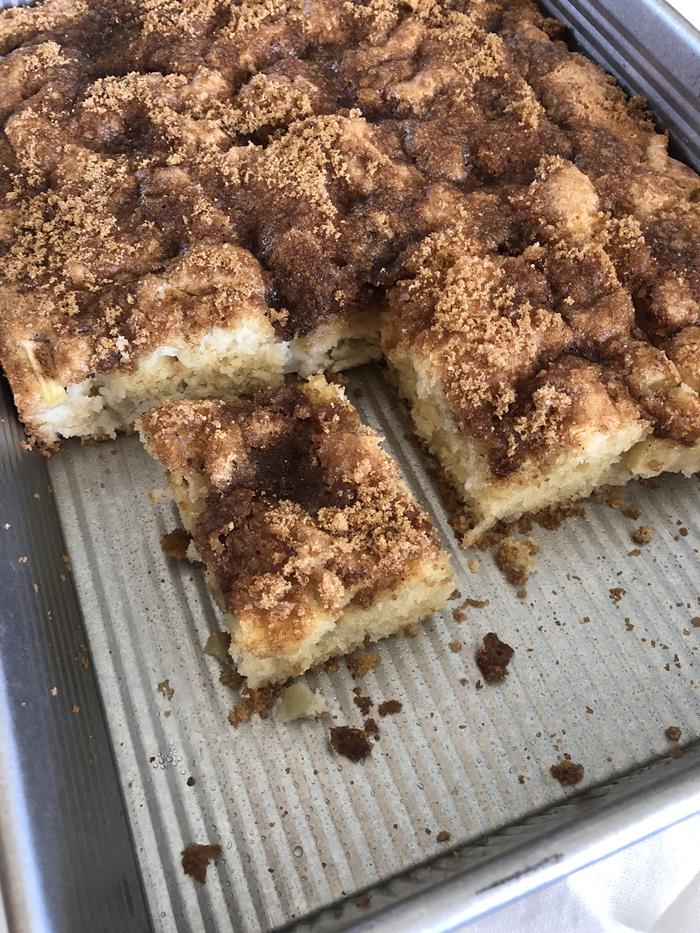 Yield: 1 cake
Gluten Free Apple Coffee Cake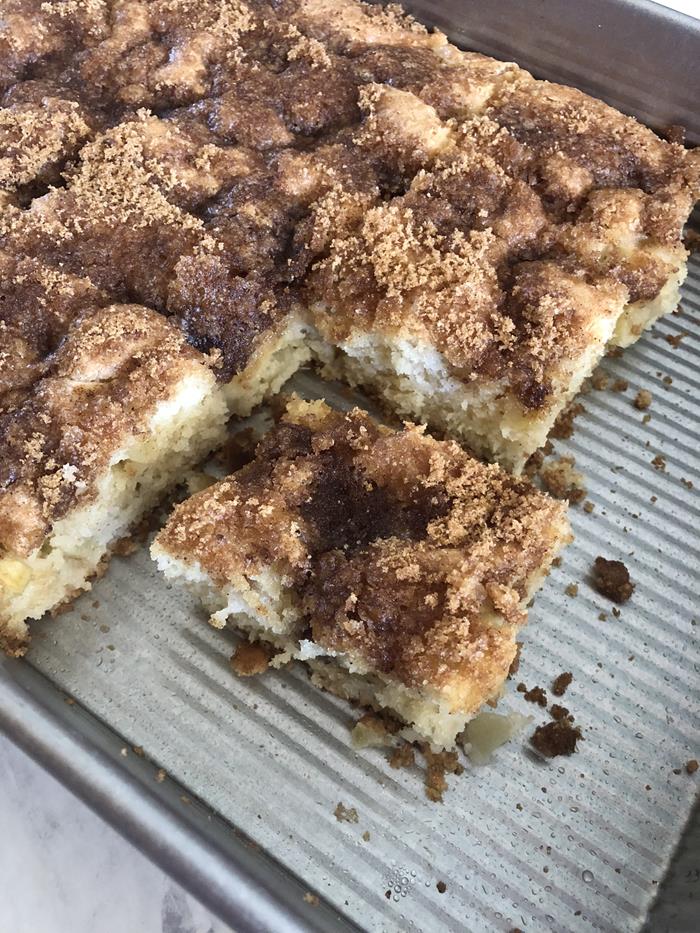 A delicious coffee cake filled with apples and made gluten free.
Ingredients
1 1/4 cups rice flour
1/2 cup sweet rice flour
1/2 cup cornstarch
1/2 teaspoon xanthan gum
1/2 cup butter
1 cup sugar
2 eggs
1 teaspoon vanilla
1 teaspoon baking powder
1 teaspoon baking soda
1/2 teaspoon salt
1 cup sour cream
2 1/2 cups peeled and chopped apples, tart apples work the best
Topping
3/4 cup brown sugar
1 teaspoon ground cinnamon
2 tablespoons butter
Instructions
Preheat oven to 350 degrees
In a bowl combine rice flours, cornstarch, xanthan gum, baking powder, baking soda, and salt. Set aside.
In a mixing bowl combine butter and sugar. Cream until light and fluffy. This will take 2-3 minutes.
Add eggs one at a time. Mixing well after each addition.
Add vanilla and mix until combined.
Add half of the flour mixture and mix until combined.
Add sour cream and mix until combined.
Add remaining flour mixing until combined.
Stir in apples.
Spread batter into a greased 9x13 pan.
In a small bowl combine brown sugar and cinnamon. Cut in butter using a fork or pastry cutter until crumbly.
Sprinkle over cake batter.
Bake for 30-35 minutes or until toothpick inserted into the center comes out clean.