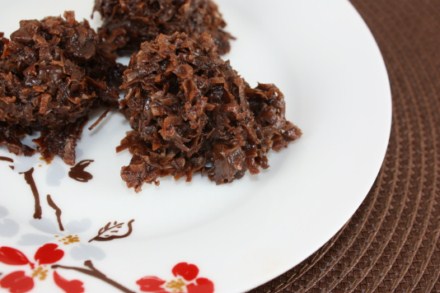 I love to make cookies. In fact, cookies were the first thing I learned how to bake. I remember clearly the first cookies I made. They were the same no bake cookies that I wrote about almost two years ago.
My cookie baking skills have grown quite a bit over the years, and cookies long ago became my favorite thing to bake. My cookies even won $1,000 in a cooking contest a few years ago.
Because cookies are my favorite thing to bake, I am always looking for new recipes. I recently came across a recipe that I knew I had to try.
Not only did this recipe look and sound really good, it caught my attention because it had no flour in it. I loved the fact that this was a normal recipe that was naturally gluten free.
I did end up adapting this recipe a little, because you know me, I can't leave a recipe alone.
I have now made these several times, and my whole family loves them. Even my son and daughter that do not usually like coconut liked them.
These make a fudgy and very good cookie.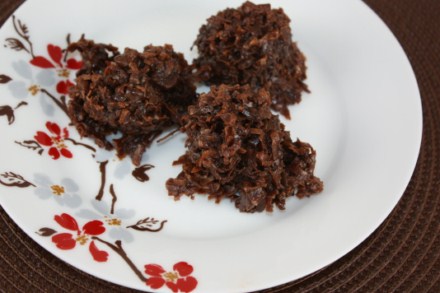 Fudgy Coconut Cookies
5  1/3 cups sweetened coconut
1 can (14 ounce) sweetened condensed milk ( I have used the regular and low fat and both work)
2/3 cup cocoa
¼ cup butter, melted
2 teaspoons vanilla
1 cup chocolate chips
Combine all ingredients and mix well. Drop by rounded tablespoons onto cookie sheets. Bake at 350 for 9-11 minutes. I like them to be a little fudgy, so I bake for 9 minutes. If you want them more firm, bake for a little longer.
This post linked to
DIY Day
.