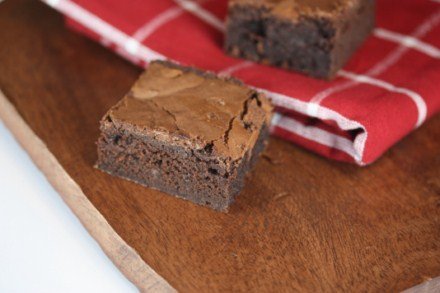 I want to thank all of you for your comments on my keeping it real post last week. Knowing that others understand, and go through times where they feel the same way, really does help. So thank you for taking the time to share your thoughts and struggles.
Now on the some gluten free brownies, because chocolate makes everything better, right?!
I love the magazine Everyday Foods from Martha Stewart Living. It is full of everyday type food with everyday ingredients. It is one of those magazines that I have subsribed to for years because I love it so much.
In the last few issues Everyday Food
 has been sharing a gluten free recipe. It seems like everyone is jumping on the gluten free "trend" and that is a whole different subject,  but the good thing about people taking notice of gluten free cooking though is the amount of gluten free recipes that are now available.
When I noticed a gluten free brownie recipe in the June 2012 issue of Everyday Food
 I knew I needed to try it. Mainly because it did not contain any odd or unusual ingredients or gluten free flours.
The only thing extra in this recipe is cornstarch, which is an ingredient in my most kitchens, not just gluten free kitchens. So, this is really a recipe that anyone can make.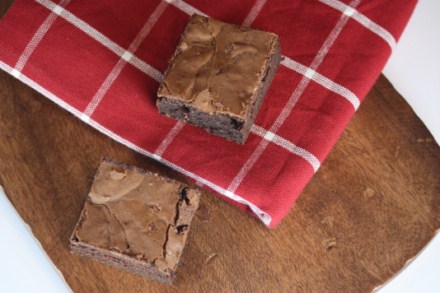 I did have to adapt this some for our food allergies to make it nut free. The original recipe called for 1 cup chopped toasted pecans. I left them out and the recipe worked fine, but if you are not nut free like we are I think these would be great with some nuts added to them.
This recipe also calls for cinnamon and when I made these I put the cinnamon in. I actually like the taste of the cinnamon with the chocolate, but some in my family did not, so I think the cinnamon is optional depending on what you like.
But no matter how you make these they are really good! These are one of the best gluten free brownies that I have made.
Fudgy Gluten Free Brownies
6 tablespoons butter, softened
1/3 cup cornstarch (If you can't use cornstarch, I am guessing another starch like tapioca or potato would work here, but I have not tried it.)
1/4 cup baking cocoa
1/2 teaspoon cinnamon (optional)
1/2 teaspoon salt
12 ounces of chocolate chips ( I used semi sweet)
3/4 cup sugar
1 teaspoon vanilla
3 eggs
Preheat oven to 350. Line an 8 inch pan with parchment paper and set aside.
In a bowl mix together cornstarch, cocoa, cinnamon if using, and salt. Set aside.
In a microwavable bowl combine butter and chocolate chips.
Melt in microwave stirring every 30 seconds until melted.
Stir sugar, vanilla, and eggs into chocolate.
Add cornstarch/cocoa mixture and stir until well combined.
Pour batter into prepared pan and bake for 32-35 minutes.
Remove from oven and let cool completely.
Note: These are a rich and fudgy brownie and I found they cut best when cold. So I refrigerated them until completely cold and then cut them into squares. You do not have to do that, but they will be prettier. 🙂