I am a little late getting my gift guide up this year, but I am guessing that many of you are like me and still have a few gifts to buy. So, today I am sharing a few of my favorite things that all make great gifts.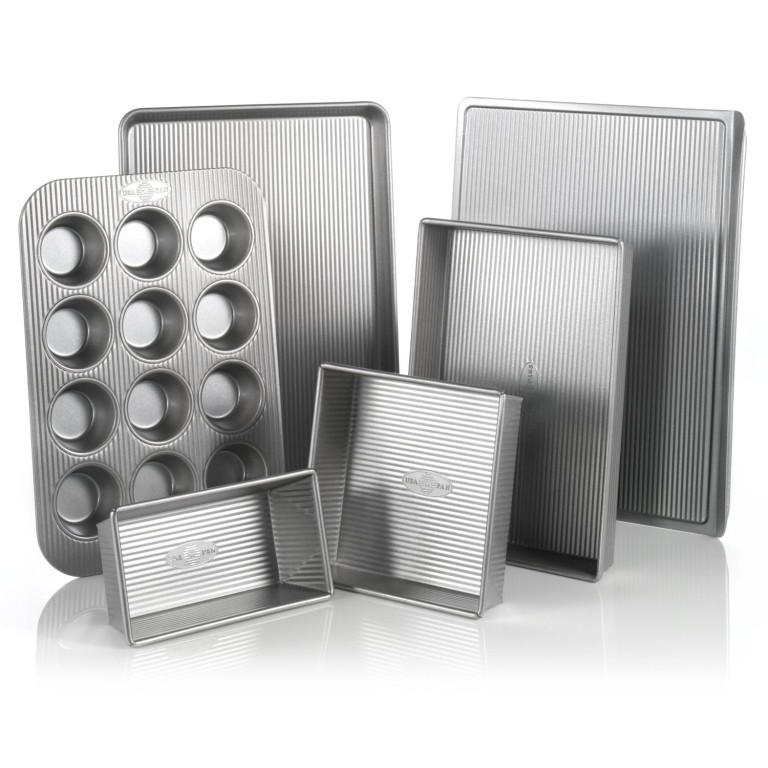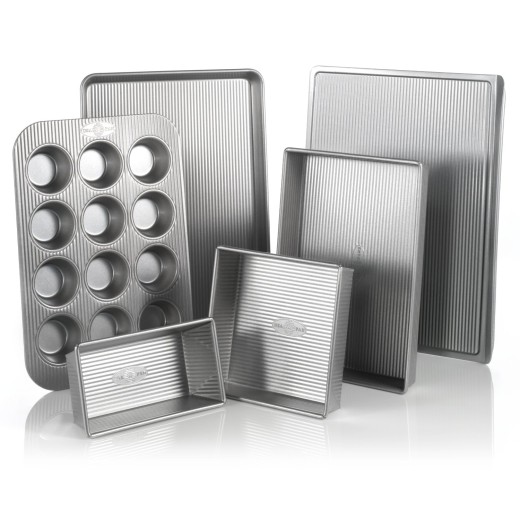 Some of the most used items in my kitchen are my cookie sheets, muffin tins, and baking pans. I use them all the time. A few years ago I discovered USA Pans
and I have not looked back. I shared awhile ago why I love them so much and that has not changed. They are still one of my favorite items in the kitchen.
I am slowly replacing all my other baking pans and cooking sheets and am replacing them with USA Pans
. If you know someone that loves to cook any of these would make a great gift. And most of them cost $20 or less.
Who doesn't love and use Pryex?! I think almost everyone has a piece of Pryex of some sort in their kitchen. I use them for baking, for storing leftovers, and for freezer cooking. I have a set similar to this 10-Piece Pyrex Storage Set
and I use them all the time. I love that they come with lids because it makes it easy to save leftovers. And also works great when taking food to potlucks, church dinners, etc.
This 10-Piece Pyrex Storage Set
is under $20 and would make a great Christmas gift, birthday gift, wedding gift, or even a gift to yourself. 🙂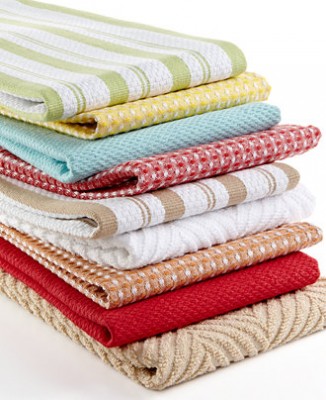 I have tried a lot of kitchen towels over the years. The best towels I have found in recent years are the Martha Stewart kitchen towels at Macy's.
And yes I know kitchen towels are not a very exciting gift, but they are a very practical gift. I gave my mom some of these kitchen towels a few years ago and she loved them. They are her favorite kitchen towels and they have held up well. I like the basket weave ones, but any of them work great.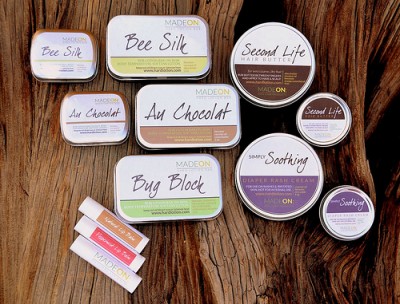 Last year I posted a full review of MadeOn Lotion bars, but I wanted to feature them again for my gift guide because we still love and use them. They are the best lotion and skin care products and we use them all the time. My husband who is constantly washing his hands because he is in the medical field, says these are the best lotion product he has tried. He keeps a lotion bar at home, one at work, and one in his truck.
My daughter recently got some of the ebooks that Renee of MadeOn has and she loved them. She has already started making her own lip balm and lotion bars. So if you want to give making your own a try I highly suggest the ebooks they offer.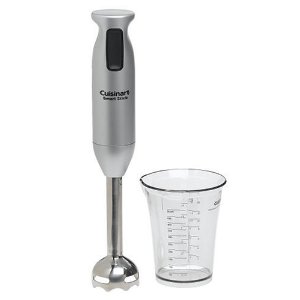 I don't remember when I first got my Immersion Hand Blender
, but I love it. It is not a kitchen necessity, but does make pureeing soups, homemade refried beans, and other things much easier.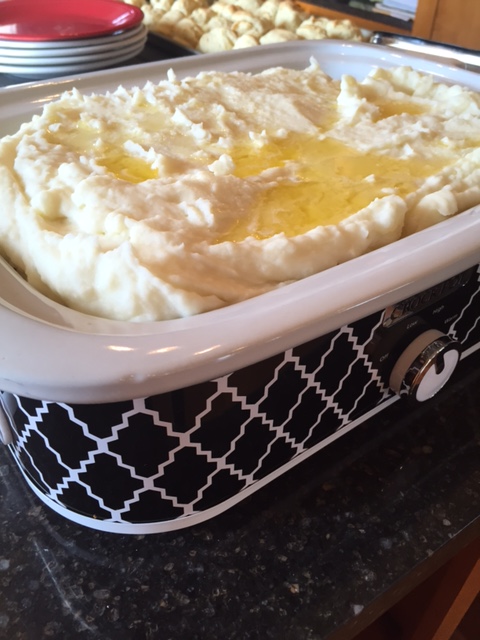 I posted earlier this week about how much I love the casserole crock pot. It would make a great gift. I have used mine twice this week for dinner. I love it!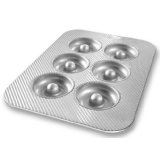 My girls and I love making homemade baked doughnuts. My first doughnut pan was a gift from my sister several years ago and we have used it a ton over the last few years. I have since bought a second one that is a USA doughnut pan and love it as well. It is more expensive, but it is my favorite of the doughnut pans I own. If you are looking for a fun gift for the cook a doughnut pan
would make a great and pretty inexpensive gift.
These last two gifts don't really have anything to do with food, but they still make great gifts for anyone.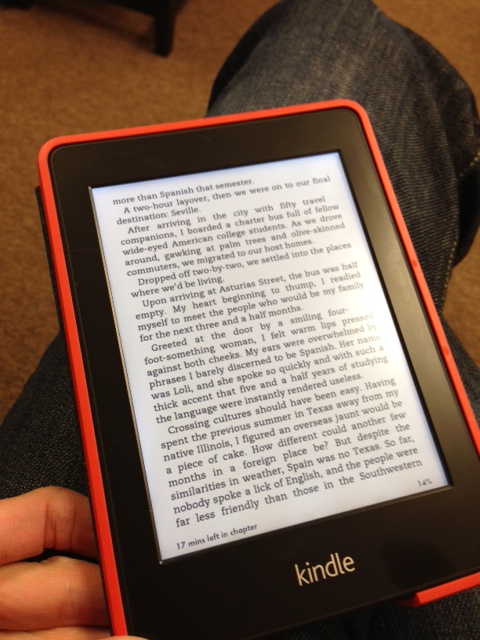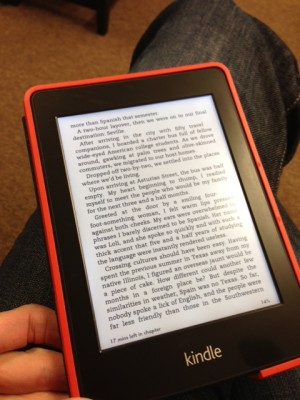 The first one is a Kindle
. I love my Kindle. I still prefer real books, but I also love having a Kindle. It is so easy to keep in my purse or bag for reading anytime I have a few minutes. Being able to read at doctor's offices, in the car, waiting at piano lessons, etc. has allowed me to finish so many more books. And all my kids now have Kindles too. They have been great for traveling and reading in the car. They all love them. A Kindle makes a great gift for the person who loves to read.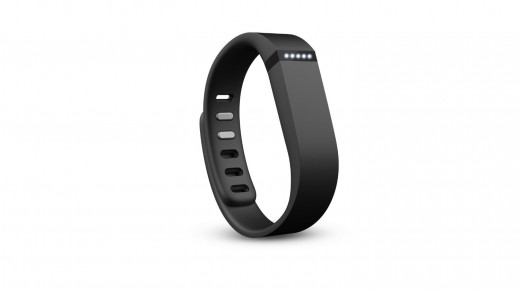 My last gift idea is a bit more expensive, but is an item I love and use daily. It is a Fitbit Flex
. Over the years I have used various pedometers and the Fitbit is my favorite of all of them. My goal with my fitbit was not to lose weight, I don't really need to lose weight, instead my goal was to get healthier.
I need something to motivate me to get off my backside more often. Between homeschooling, website work, and bookkeeping for my husband's office there are days that I hardly move around at all. I sit at my desk, at a table, or on the couch much of the day. In the past when I needed motivation I would wear a pedometer, so I knew something like the Fitbit Flex
would really keep me accountable to move around more. And it has helped me a lot over the last year.
My goal is 10,000 steps a day. If I hit dinnertime and am no where near that, it motivates me to exercise before I go to bed. If I know I am going to have a day where I am sitting a lot, it motivates me to exercise in the morning or mid day to make sure to get my steps in.
If you are looking to get healthier for the new year or know of someone that is trying to get healthier or is working on losing weight I highly recommend the Fitbit Flex
or another form of pedometer. I love the Fitbit because it syncs to my phone and you can track not only steps, but food, calories, water, and more.
What is your favorite gift to give this year?