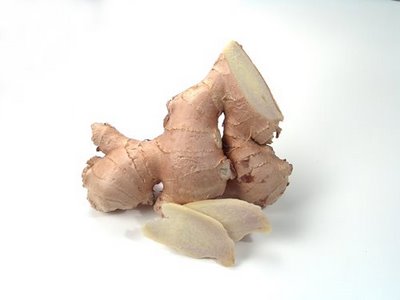 Today I want to talk about ginger, fresh ginger. I love using fresh ginger in my cooking. Yes, dried ginger has it's place in things like molasses cookies and spice cakes, but for some things you just need fresh. For the longest time I did not believe this. I thought dried would be fine in everything. I was so wrong.
Fresh ginger makes a big difference in some dishes. It is like the difference between garlic powder and fresh garlic. Garlic powder has it's place, but sometimes you need the full flavor that regular garlic gives you. Ginger is the same.
Fresh ginger works so well in things like stir fry and marinades. I also use it in my egg drop soup. Fresh ginger is really not that expensive, but it doesn't last that long. I have found a trick for keeping ginger longer. I read this online quite awhile ago. Sorry I can't remember the source. But here is what I do.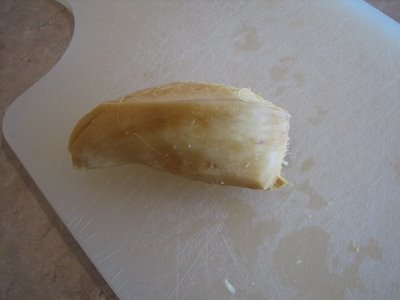 I peel the ginger. Which can be a little challenging if the ginger is odd shaped which it sometimes it. The one in the picture is pretty straight which made it easier to peel. You can do this with a vegetable peeler or even by scraping it with back of a spoon. The peel is very thin. (some say you don't have to peel it, but I really think it is better without the peel)
Then I grate the ginger. I use a microplane grater, but the small section on regular grater should work fine.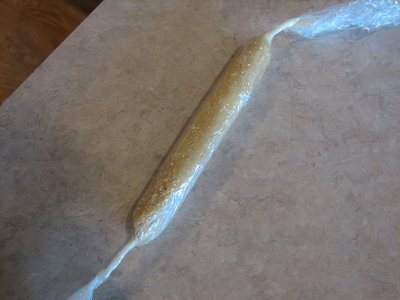 I then make a roll or log shape of it and wrap it in plastic wrap.
I place it in a ziploc bag and freeze. Then when I need some I can just cut a chunk of it off and use it.
I love this tip because I don't waste money throwing ginger out that has gone bad. It also saves me the time of peeling and grating it every time I need it. And it means I usually have some ginger on hand to use.
So my kitchen tip for today is give fresh ginger a try. You will like it.
For more kitchen tips see Tammy's Recipes. This is also posted at Blissfully Domestic.