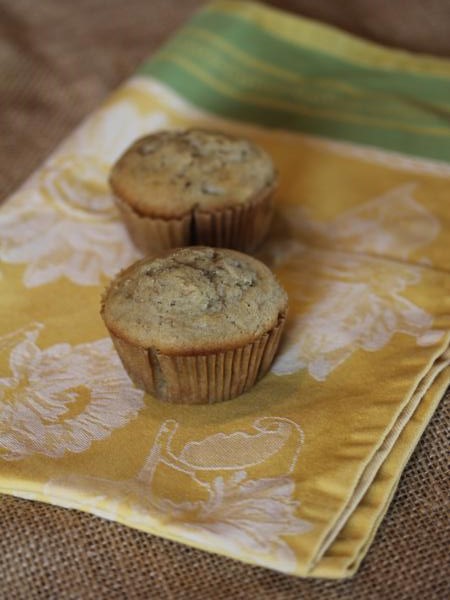 I recently realized that I have never shared one of our favorite gluten free muffins with you all and I knew I needed to fix that. So, today I am sharing the recipe for gluten free banana chocolate chip muffins.
My girls love to make these muffins. They are easy to make and they all think they are delicious. We often make a large batch of these and put them in the freezer for a quick and easy breakfast or snack.
Gluten Free Banana Chocolate Chip Muffins
Makes 18-20
4 ripe bananas
1 cup light-brown sugar
1/2 cup oil
1 egg
1 1/4  cups rice flour, white or brown works
1/2 cups sweet rice flour
1/4 cup cornstarch
1 teaspoon baking powder
1 teaspoon baking soda
1/2 teaspoon salt
1/2 cup sour cream
1 tablespoon vanilla extract
3/4 cup gluten free chocolate chips
Preheat oven to 350 degrees. Line the muffin pans with paper liners.
Place the bananas into a mixing bowl and beat until mashed. Add brown sugar, oil, egg, and beat until smooth.
Add rice flours, cornstarch, baking powder, baking soda, and salt slowly and beat until smooth.
Add sour cream and vanilla and mix until combined.
Fill the muffin liners three fourths full. Bake for 18-20 minutes.
Transfer to a wire rack to cool.
Enjoy!