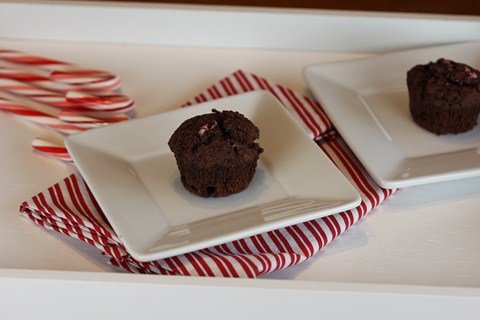 After making my gluten free candy cane brownies, I knew I had to come up with some more combinations for candy canes and chocolate. I decided muffins would be the perfect choice.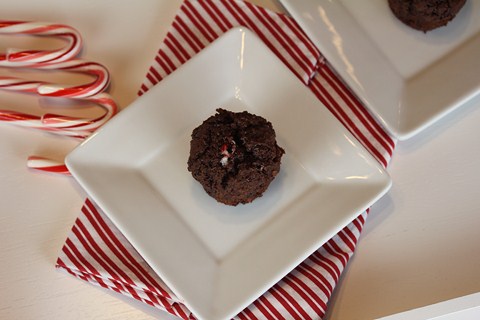 Now, I will admit that these are more like a dessert, or a special breakfast treat. These are really good, but they are more cake like your everyday muffin would be.
Gluten Free Chocolate Candy Cane Muffins
6 tablespoons butter, melted
1/2 cup semisweet chocolate chips
1 cup rice flour
1/2 cup sweet rice flour
1/2 cup cornstarch
3/4 cup sugar
1/2 cup baking cocoa
1 teaspoon baking powder
1/2 teaspoon salt
1/4 teaspoon baking soda
1 cup buttermilk
1 egg
 1 teaspoon vanilla
 1/2 cup crushed candy canes, divided
In a microwave safe bowl combine butter and chocolate and cook for 30 seconds, stir, and cook 30 seconds more. Do this until the chocolate is melted and smooth.
In a bowl combine the rice flours, cornstarch, sugar, cocoa, baking powder, and baking soda.
Whisk in buttermilk and egg. Mix until combined.
Stir in melted chocolate and vanilla and mix until combined.
Stir in 1/4 cups crushed candy canes.
Scoop batter into paper lined muffin tins and sprinkle with remaining candy canes. Bake at 350 for 18-20 minutes or until done.