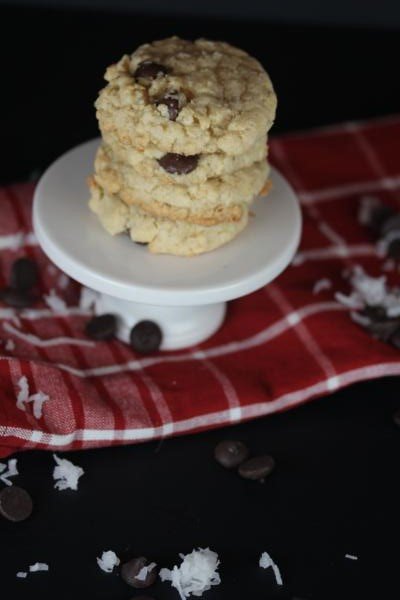 I finally have a new gluten free recipe for my neglected gluten free section. I am so sorry that I have not shared more gluten free recipes recently.
I have been sharing my gluten free menu plans and I have been posting in my main section, but it has been awhile since I shared a new gluten free recipe. Today I am changing that with a delicious new gluten free cookie recipe.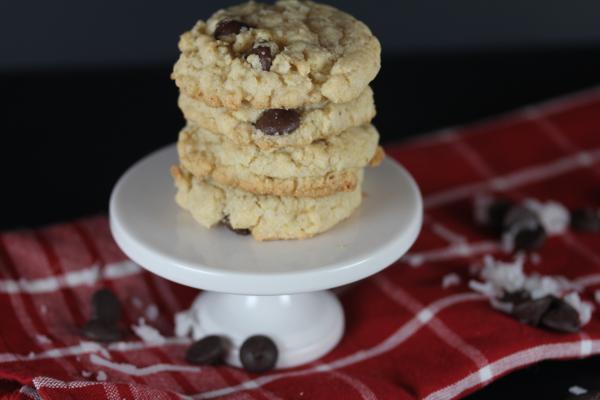 Chocolate, coconut, and oatmeal all combined to make a delicious gluten free cookie.
I first made these during the holidays and we loved them. I adapted and tweaked a regular cookie to make it gluten free. It took a few tries to get it just right, but the final results were worth it. These are so good!
I make these with chocolate chips, but they would also be delicious with gluten free white chocolate chips.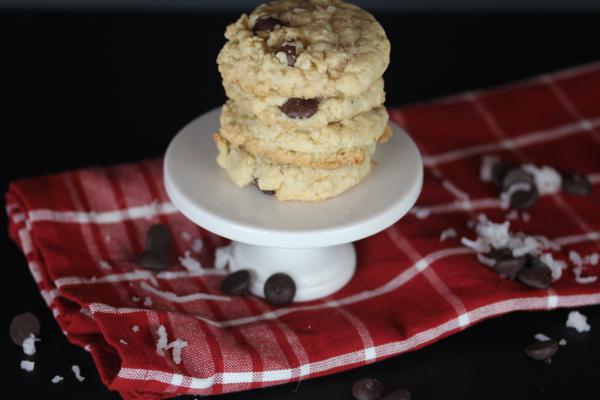 Gluten Free Chocolate Coconut Oatmeal Cookies
Prep time:
Cook time:
Total time:
A delicious gluten free chocolate chip cookie.
Ingredients
1½ cups white rice flour
¾ cup sweet rice flour
½ cup cornstarch
¾ teaspoon xanthan gum
1 teaspoon baking powder
1 teaspoon baking soda
½ teaspoon salt
1 cup sugar
1 cup brown sugar
2 eggs
1 cup butter, melted
2 teaspoons vanilla extract
1 cup shredded sweetened coconut
1 cup gluten free quick cooking oats
1½ cup gluten free chocolate chips
Instructions
Preheat oven to 350 degrees.
In a bowl combine rice flour, sweet rice flour, cornstarch, xanthan gum, baking powder, baking soda, and salt. Set aside.
In a mixing bowl cream sugar, eggs, butter, and vanilla. Mix for several minutes or until light and fluffy.
Slowly add in dry ingredients and mix until combined well.
Add oatmeal, coconut, and chocolate chips. Mix just until combined.
Drop by tablespoonfuls onto a cookie sheet. Flatten slightly.
Bake for 9-10 minutes or until edges are lightly golden brown.