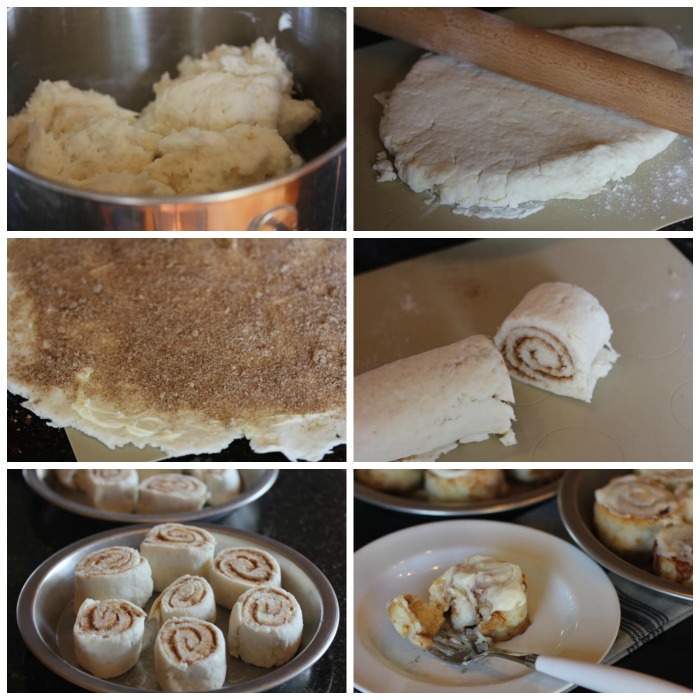 If you are gluten free or know someone that is gluten free these gluten free cinnamon rolls are a must try!
Long-time readers might remember that cinnamon rolls are one of the things I miss most since going gluten free.
I have tried many recipes over the last six years in an attempt to get them just right. Some were okay, some were awful, and some were good, but not great. I was determined to get a great version.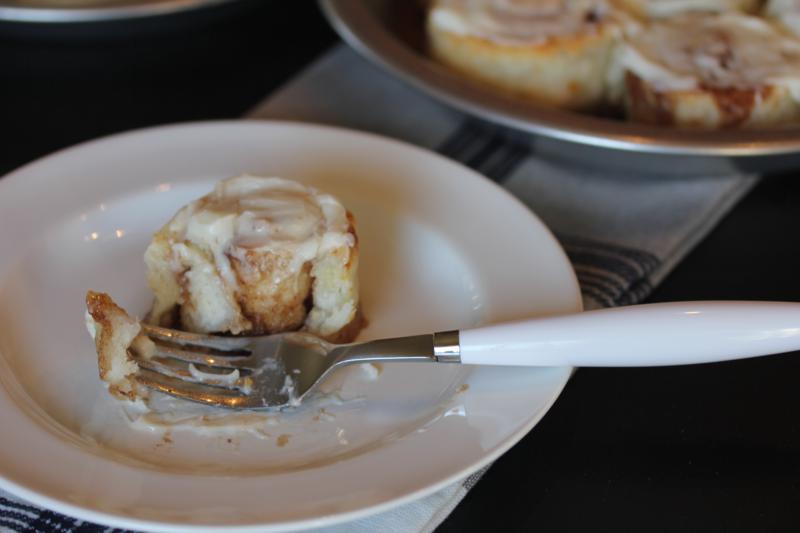 One of the reasons that I have been so picky about homemade cinnamon rolls is that I have been eating homemade cinnamon rolls for years.
Growing up my mom made homemade cinnamon rolls and I made homemade cinnamon rolls for years before going gluten free.
And I am not talking the kind from the can. I am talking homemade dough, homemade filling, and a delicious cream cheese frosting. I even had a copycat Cinnabon cinnamon roll that my family loved. They were so good!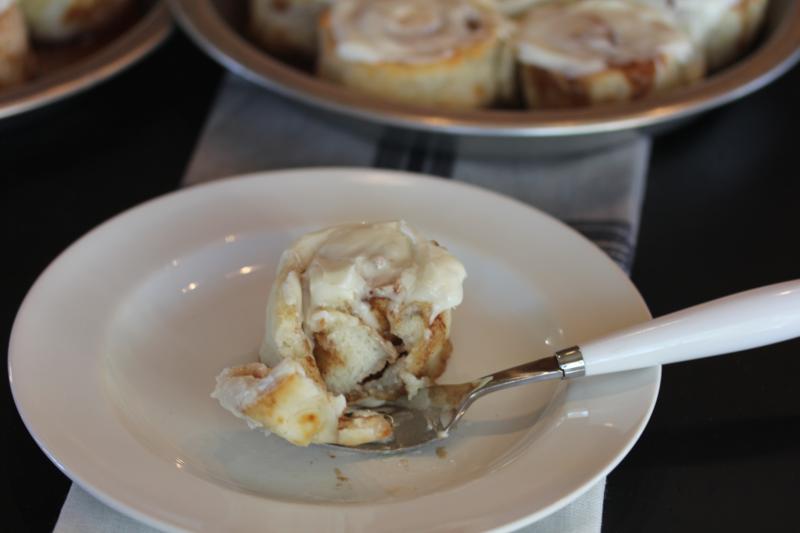 And then I went gluten free. Cinnamon rolls were not the same. It is so hard to get the right taste and texture without the gluten. That is until now. I finally got what I think is the perfect gluten free cinnamon roll.
Some of you may remember that last year I came up with a gluten free pumpkin cinnamon roll. It was good, but I wanted a perfect regular version of a gluten free cinnamon roll. And I finally got it.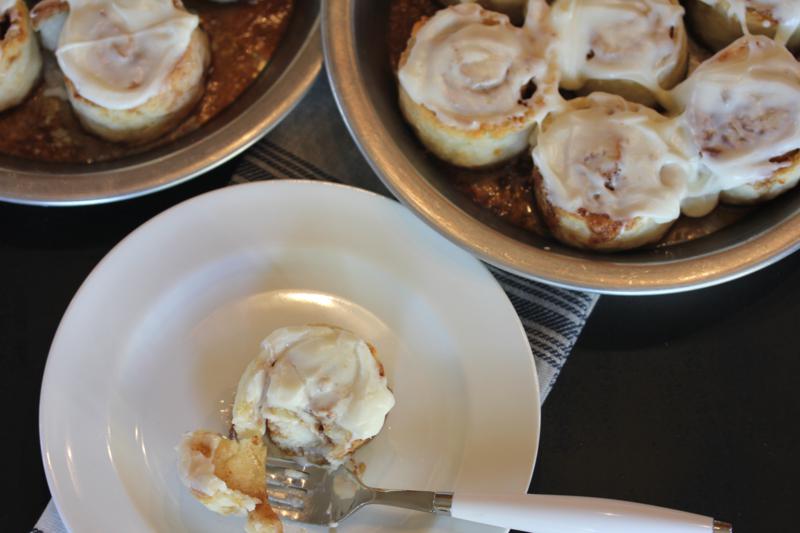 These are a gluten free cinnamon roll that tastes like the real thing. The texture is slightly different, but they are as close to the real thing that I have had. They definitely satisfied my craving for cinnamon rolls. And we don't need to talk about how many of these I eat every time I make them. It is way too many.
If you are gluten free these are a must try!
One tip though. One of the things that I have learned in trying to make gluten free cinnamon rolls is to make them small. When I used to make regular cinnamon rolls I would make them large. I loved the texture and amount of filling you got when you made large ones.
Gluten free ones are a different story though. Small is better. So don't try to make them too big. The texture will be totally different. You get the best texture by keeping them on the smaller side.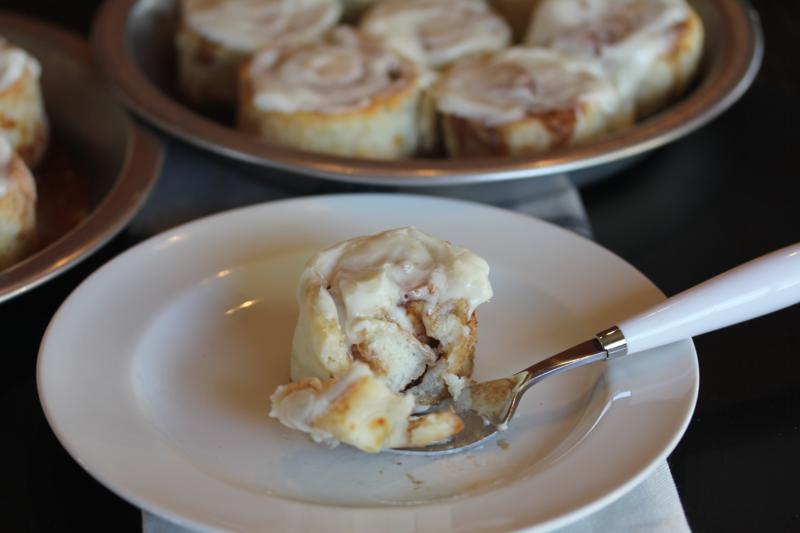 Yield: 20
Gluten Free Cinnamon Rolls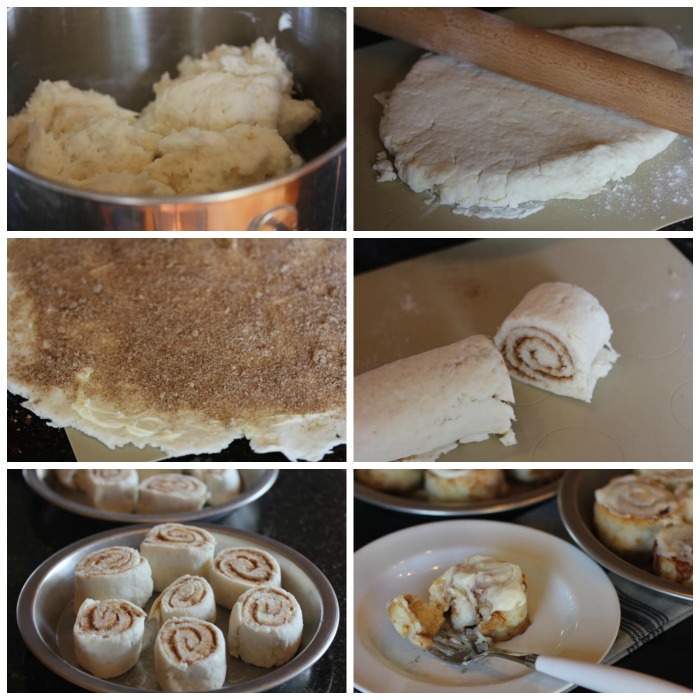 Gluten free cinnamon rolls that are easy and delicious!
Total Time
1 hour
16 minutes
Ingredients
Dough
2 cups milk
1/2 cup oil
1/2 cup sugar
1 package active dry yeast
1 1/2 cups rice flour
1 cup sweet rice flour
1 cup potato starch
1/2 cup tapioca starch
2 tablespoons xanthan gum
1/2 teaspoon baking powder
1/2 teaspoon baking soda
1 teaspoon salt
Filling
1/2 cup butter
1/2 cup sugar
1/2 cup brown sugar
1/2 teaspoon cinnamon
Frosting
8 ounces cream cheese
2 cups powdered sugar
1/4 cup milk
2 tablespoons melted butter
Addition gluten free flour or gf flour blend for rolling out the dough.
Instructions
In a saucepan heat milk, oil, and sugar. Heat until hot, but not boiling.
Remove from heat and let cool to warm. (About 110 degrees)
Sprinkle yeast in a mixing bowl and pour warm milk mixture on top.
Stir and let sit for 5 minutes.
In a bowl combine rice flours, potato starch, tapioca starch, and xanthan gum.
Set aside 1/2 cup of flour mixture for use later on.
Add remaining flour mixture to liquid mixture. Mix until a dough forms. The dough will be a wet dough and will take 3-5 minutes of mixing.
Scrape down the sides of the bowl a few times while mixing to incorporate all the flour mixture into the dough.
Once mixed well cover the mixing bowl with a towel and let dough rise for 1 hour.
After 1 hour stir in the remaining 1/2 cup of flour, baking soda, and baking powder into dough.
Mix well to combine completely.
Divide dough in half and place one half on a Silpat mat that has been dusted with gluten free flour. (Parchment paper also works for rolling the dough out on, just dust well with gf flour)
Dust the top of the dough and roll out carefully in a rectangle about 16x12, dusting with more gluten free flour as needed.
Spread half of softened butter on the dough.
In a bowl combine the remaining filling ingredients and sprinkle half of it over the butter.
Using your fingers roll dough towards you into a roll. You may need to do some minor repair work when rolling it.
Once rolled seal the edge by pinching dough.
Slice into 1/2 to 3/4 inch slices.
Place rolls in pie pans.
Repeat with the remaining dough. This makes 3 pie pans of rolls.
Let rise for 20 minutes.
Bake at 375 for 16-18 minutes.
While rolls are baking combine frosting ingredients into a mixing bowl and beat until fluffy. This will take several minutes.
Spread frosting over rolls as soon as rolls come out of the oven.
Let rolls sit for 20-30 minutes.
Eat and enjoy!
For freezing wrap rolls well and freeze. Warm in the microwave for reheating.
Nutrition Information:
Yield:
20
Serving Size:
1
Amount Per Serving:
Calories:

471
Total Fat:

19g
Saturated Fat:

8g
Trans Fat:

0g
Unsaturated Fat:

10g
Cholesterol:

29mg
Sodium:

299mg
Carbohydrates:

70g
Fiber:

2g
Sugar:

26g
Protein:

5g