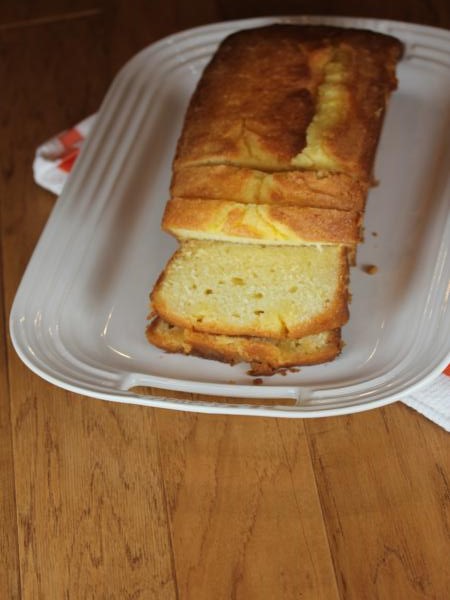 When I saw the recipe for clementine loaf cake in the Martha Stewart Cakes cookbook, I was instantly interested in the cake and knew I wanted to try it for my Martha Stewart Cakes the gluten free way series. Orange juice is often used in cakes and desserts, but I never remembered seeing a cake that used clementine juice.
Citrus almost always works well with gluten free, so I was pretty sure this cake would turn out well in a gluten free version. And it did. It was delicious.
Besides the gluten free part, the only other thing I changed on this recipe was the vanilla beans. I had a few vanilla beans, but I was saving them for another batch of homemade vanilla, so I did not want to use them in this recipe. Instead I used vanilla extract and it worked fine.
I do think you could use this same basic recipe with orange juice and it would turn out fine, but the taste would not be quite the same. The clementine in this really does give it a unique and delicious flavor.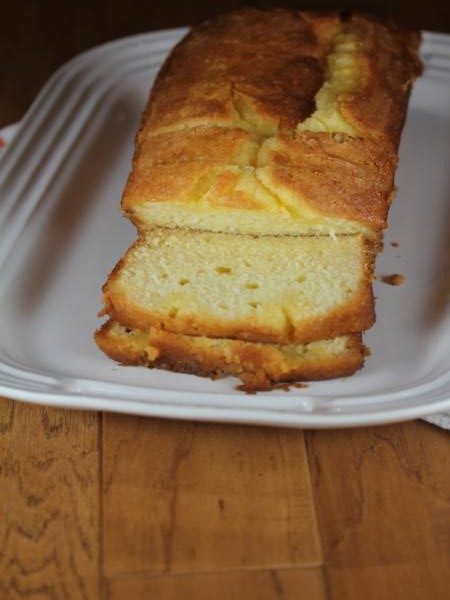 Yield: 12 servings
Gluten Free Clementine Loaf Cake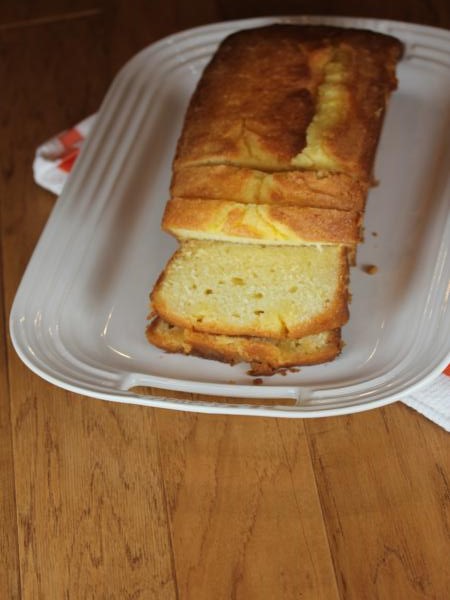 Gluten free clementine loaf cake is a delicious quick bread dessert for the fall and winter.
Ingredients
1/2 cup butter, softened
1 cup rice flour
1/2 cup sweet rice flour
1/2 cup potato starch
1/4 cup tapioca starch
1/2 teaspoon xanthan gum
10 or so clementines- you will need 3/4 cup juice
3/4 cup heavy cream
1 tablespoon vanilla
1/4 teaspoon baking powder
1/4 teaspoon baking soda
1/4 teaspoon salt
1 1/4 cups sugar
2 eggs
Instructions
Preheat oven to 350.
Grease a loaf pan and set aside.
Finely zest 3-4 clementines or enough to yield 1 tablespoon zest.
Juice clementines. I used my lemon juicer to do this and it worked great.
In a small bowl combine 1/4 cup clementine juice, cream, and vanilla. Set aside.
In another bowl combine rice flours, potato starch, tapioca starch, xanthan gum, baking powder, baking soda, and salt.
In a mixing bowl beat together butter, zest, and 1 cup sugar. Mix until pale and fluffy. This will take 3-4 minutes.
Add eggs one at a time, beating well after each addition.
Reduce speed to low and half of the flour mixture and beat just until combined.
Add cream mixture and beat just until combined,
Add remaining flour mixture and beat just until combined.
Spread batter into prepared pan and bake for 50-55 minutes or until toothpick inserted into the center comes out clean.
In the meantime, in a small pan, bring remaining clementine juice and remaining 1/4 cup sugar to a boil. Reduce heat and simmer for 3 minutes.
When cake is done poke holes in the top of cake with a fork and pour glaze over cake.
Let cake cool in pan for 15 minutes or until glaze has absorbed into cake.
Remove from pan to cool.
Nutrition Information:
Yield:
12
Serving Size:
1
Amount Per Serving:
Calories:

361
Total Fat:

14g
Saturated Fat:

9g
Trans Fat:

1g
Unsaturated Fat:

5g
Cholesterol:

68mg
Sodium:

172mg
Carbohydrates:

56g
Fiber:

2g
Sugar:

29g
Protein:

4g
Nutritional values are approximate and aren't always accurate.