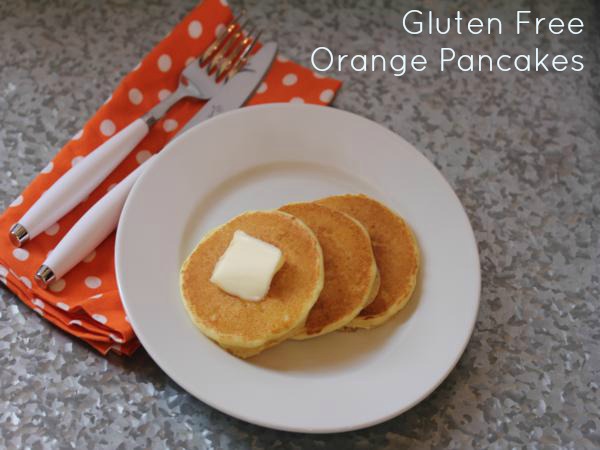 I recently had some orange juice sitting in the back of the fridge that was quite a few days past it's expiration date. Now, I am not usually one to recommend using something past it's expiration date, and I would not have served this juice to my family, but I knew it would work fine for cooking.
And let me address why I even had orange juice that expired in the fridge. I am guessing most of you do not have that problem.
I love homemade orange julius and like to keep orange juice on hand for them, but besides that my family does not drink much juice. Actually we pretty much don't drink juice. We never gave our kids a lot of it when they were little and now that they are older, they don't really care that much about it.
It is not that they don't like it, they just don't think to drink it. Water is what we always gave them when they were little to drink and in a way it trained them to only drink water. Which I think is actually a good thing. Although when I do buy juice, it leads to the problem of it often expiring before it gets used.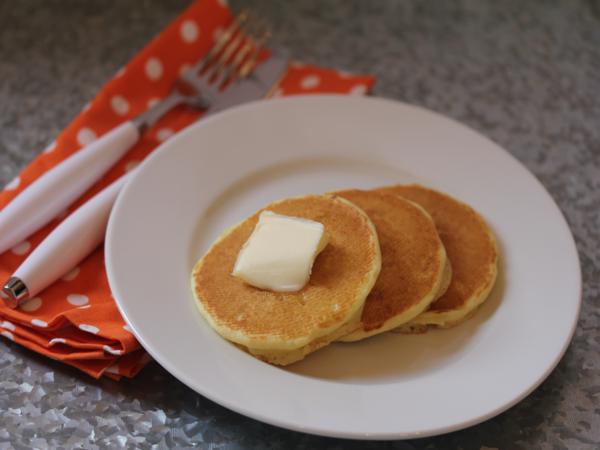 Now back to the pancakes.
There are many things that I could have used the orange juice in, but I decided to give it a try in my basic pancake recipe. I thought about substituting all the liquid for orange juice, but thought that might give it too strong of an orange taste. I decided to replace most of the liquid with orange juice, but did use a little bit of milk for the rest. They were plenty orange-flavored that way, but not in an overpowering way.
If you wanted to make these dairy-free I think you could easily use all orange juice and use a butter substitute. If you want less orange just use less juice and more milk.
One of the things I love about adding citrus to recipes like this is that they really help the texture of gluten-free things. The acid in citrus works so well with the gluten-free flours. I have found it gives it a much lighter and less grainy texture. So, don't be afraid to use more citrus in your gluten-free cooking.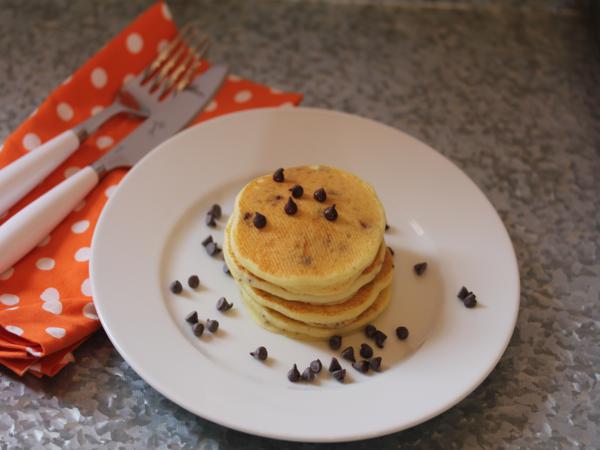 If you want to make these even better and make them a special treat, add in some chocolate chips. As I was making these one of my kids suggested I add chocolate to them. According to my kids chocolate makes everything better. And I have to admit that I agree, chocolate makes most things better. So of course I liked the suggestion.
What I did was make about half the pancakes without the chocolate chips and I stirred in just a few for the remaining pancakes. Now, the chocolate is a special treat. The regular way is how I will make these most of the time, but for a special treat or a holiday breakfast, the chocolate chips are a delicious addition.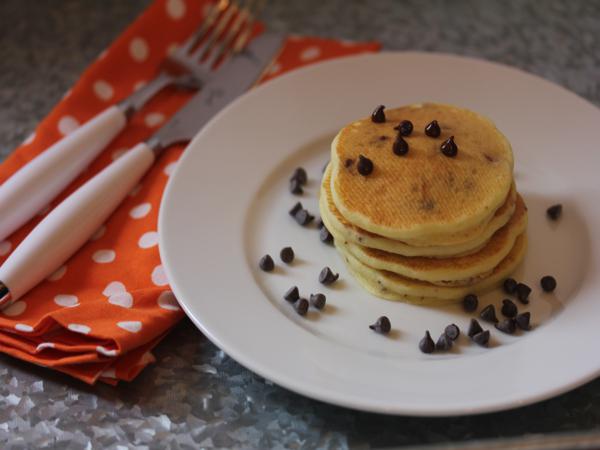 Yield: 6 servings
Gluten Free Orange Pancakes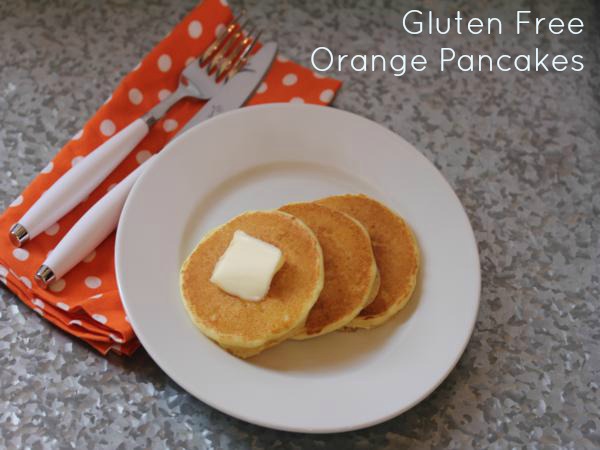 The orange juice in these pancakes not only gives them great flavor it gives them great texture. These are so good that you will knot know that they are gluten free.
Ingredients
2 eggs
4 tablespoons of butter, melted
1 1/2 cups orange juice
1/2 cup milk
2 tablespoons sugar
3/4 cup brown rice flour
3/4 cup white rice flour
1/2 cup potato starch
1/3 cup tapioca starch
1/4 teaspoon baking soda
1 1/2 teaspoons baking powder
3/4 teaspoon salt
1/2 teaspoon xanthan gum
Instructions
Whisk together the eggs, butter, orange juice and milk
Whisk in the remaining ingredients and whisk just until combined. This batter will be a little lumpy.
Let batter sit for 5 minutes.
Carefully scoop or ladle onto a hot griddle or skillet. Cook for 1-2 minutes on one side. Flip and cook on the other side until golden brown.
Serve and enjoy!
Nutrition Information:
Yield:
6
Serving Size:
1
Amount Per Serving:
Calories:

402
Total Fat:

11g
Saturated Fat:

6g
Trans Fat:

0g
Unsaturated Fat:

4g
Cholesterol:

84mg
Sodium:

546mg
Carbohydrates:

68g
Fiber:

3g
Sugar:

10g
Protein:

9g
Nutritional values are approximate and aren't always accurate.