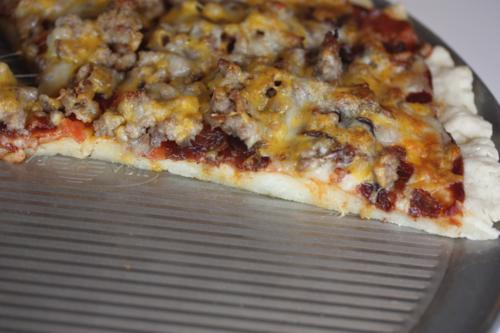 For my son's birthday last week he requested homemade pizza for dinner. That was no surprise because pizza is his favorite meal. As it is for most 12 year old boys.
When I asked him what he wanted on his pizza he said pepperoni. When I asked if he wanted anything else on it he said bacon and sausage. Spoken like a true man/boy. No supreme pizza for him. Just meat, meat, and more meat. It makes for the perfect pizza if you are twelve years old. Or really any age!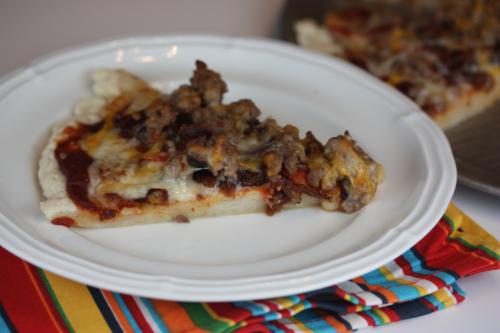 So how could I say no to making a triple meat pizza for his birthday.
Now I will say this is a filling pizza. It has 1 1/2 pounds of meat on it. That is a lot of meat for one pizza, but that is why this pizza is so good. Most of the time I make two pizzas for my family, for this triple meat pizza we really only need one. It is filling and delicious.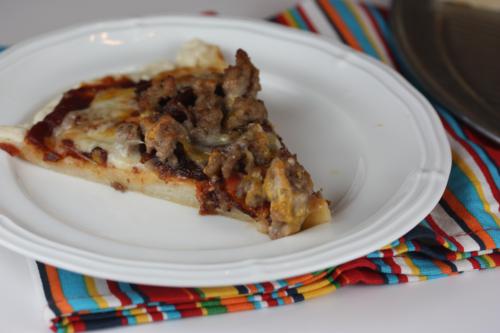 Triple Meat Pizza
1/2 pound ground sausage, cooked
6- 8 ounces pepperoni
1/2 pound bacon, cooked and cut into pieces
2 cups shredded mozzarella cheese or pizza cheese
Spread sauce on crust. Spread half of the cheese on top of sauce.
Place meat on pizza spreading evenly across the crust.
Sprinkle with remaining cheese.
Bake at 425 for 15 minutes or until done.
Note: When using a gluten free crust I bake the crust without toppings for 7-8 minutes then add the toppings and I bake for 7-8 minutes more.