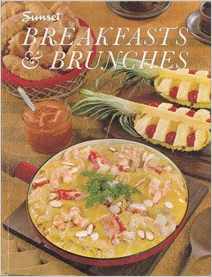 I added a new feature to my site over the weekend. I decided that it would me nice to have all the cookbooks I have featured from my collection on one page. If you are curious what cookbooks I have in my collection they are now all listed on one page with links to the book and links to my review of them. There are still a few cookbooks from older posts that I need to add, but the ones I have featured over the last few months are all listed. I will update the others soon and will add the new ones each week as I feature them. I hope you enjoy having them all listed in one place.
I have mentioned before that some of my favorite cookbooks in my collection are not the new ones published by famous chefs or Food Network stars. Not that they don't produce great cookbooks, they do, but I keep finding myself going back to older cookbooks. Yes, even a few cookbooks like this one I am featuring today, that were published before I was even born, have become favorites in my collection.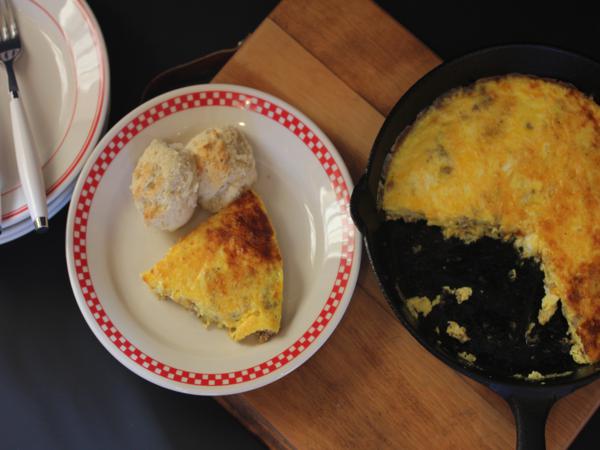 Yes, they contain a few odd recipes, and even a few too many jello salad recipes, but mixed in with those are some really good ones. Recipes that we can learn a lot from because they are basic, budget, and family friendly recipes. Most of them don't take a lot of time or ingredients to make.
Those were the types of recipes people liked forty years ago and those are the type of recipes people still enjoy today.
So next time you see an older cookbook don't just pass it by. Pick it up, look through it, and learn from it. Even if many of the recipes are out of date, there is often some great ones mixed in that are worth having.
Now for this week's recipe. This comes from the cookbook Sunsets Breakfasts and Brunches. I like this cookbook because it contains many recipes that work not only for breakfast, but for a great breakfast for dinner. Most of them are simple, yet classic.
The cookbook is set up with menu ideas. And although most of the menu ideas are very 1960's and not 2014, I really enjoyed reading through them. I am not sure how many people actually followed the plans, but I am sure many people enjoyed the individual recipes on the plans.
The recipe I recently tried out of this book was for a sausage and cheese custard. In the 1960's this might have been called a custard. For today I think it would more likely be called an oven omelet or a crustless quiche. It it basically a crustless egg dish that contains sausage and cheese. No matter what you call it though it is a delicious meal that uses simple ingredients.
I did change the recipe up slightly. The original recipe had you cooking it on the stove top and finishing it under the broil. Instead of finishing it under the broiler, I just used the oven. I thought it was easier in the oven because I did not have to keep as close of an eye on it.
I also used ground breakfast sausage instead of the breakfast sausage links the recipe called for. I would have used links, but I had quite a bit of ground sausage in the freezer, so I just used what I had and it worked fine.
This turned out delicious and my whole family loved it. We ate it with gluten free biscuits.
Sausage and Cheese Custard
8 ounces sausage links sliced or 1/2 pound ground breakfast sausage
6 eggs
1/2 cup milk
salt- I used about 1/2 teaspoon
pepper
4 ounces shredded cheese
Preheat oven to 400 degrees.
In a bowl whisk together eggs, milk, salt, and pepper. Set aside.
In an oven proof skillet cook meat. If using sausage links brown until done. If using ground sausage cook until completely browned.
Sprinkle half of the cheese over cooked sausage.
Pour egg mixture over sausage and cheese.
Sprinkle with remaining cheese.
Cook over low heat until partially set. This will take 2-3 minutes.
Place in the oven and cook for 5-8 minutes or until eggs are set.
Serve warm and enjoy!