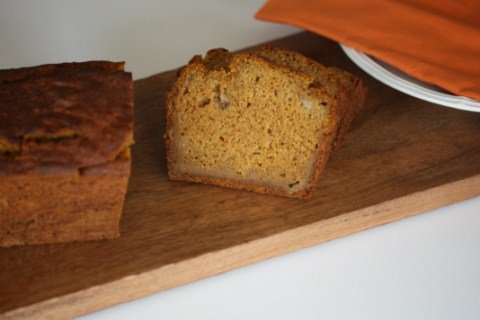 Pumpkin and banana are two of my favorite flavors to use in my gluten free cooking, so when I saw a King Arthur Flour recipe for Pumpkin Banana Bread I knew I had to give it a try.
The original recipe for this was not gluten free, but with a few changes I was able to adapt it and the results were really good.
This is perfect for the holidays and is another one of those recipes where no one will be able to tell it is gluten free.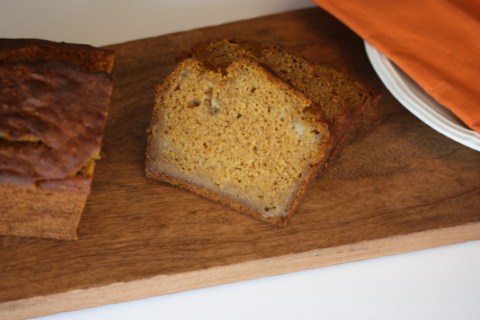 Gluten Free Pumpkin Banana Bread
1/2 cup butter, softened
2/3 cup brown sugar
3 tablespoons honey
2 eggs
1 cup pumpkin puree, (canned pumpkin)
1 cup mashed bananas
2 tablespoons buttermilk
1 teaspoon vanilla extract
1/2 cup brown rice flour
1/2 cup white rice flour
3 tablespoons potato starch
1 1/2 tablespoons tapioca flour
1 teaspoon xanthan gum
1/4 teaspoon baking powder
1 teaspoon baking soda
3/4 teaspoon salt
3/4 teaspoon cinnamon
In a large bowl beat together butter, sugar, honey, eggs, pumpkin, banana, and buttermilk.
In a small bowl combine rice flours, potato starch, tapioca starch, xanthan gum, baking powder, baking soda, salt, and cinnamon and add to butter sugar mixture. Stir just to combine well.
Pour into a greased loaf pan and bake at 350 for 55-60 minutes or until done.
Let cool for 10 minutes and then remove from pan to wire rack to cool.