Granola Bark is a simple homemade treat perfect for snacks, lunchboxes, or dessert!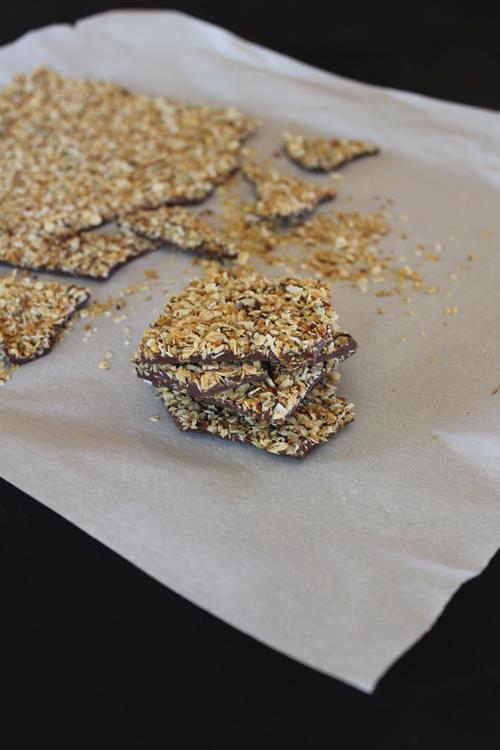 Granola Bark is one of my family's new favorite treats! We love this.
This idea is not original at all to me though. Over the last few years I have seen granola bark several times. A couple of them were recipes, but I also saw it for sale by a gourmet chocolate and candy company.
As soon as I saw granola bark I knew it was a homemade treat that I could easily make. I kept it in the back of my mind but didn't actually make it until recently.
I can't believe I waited so long to try it!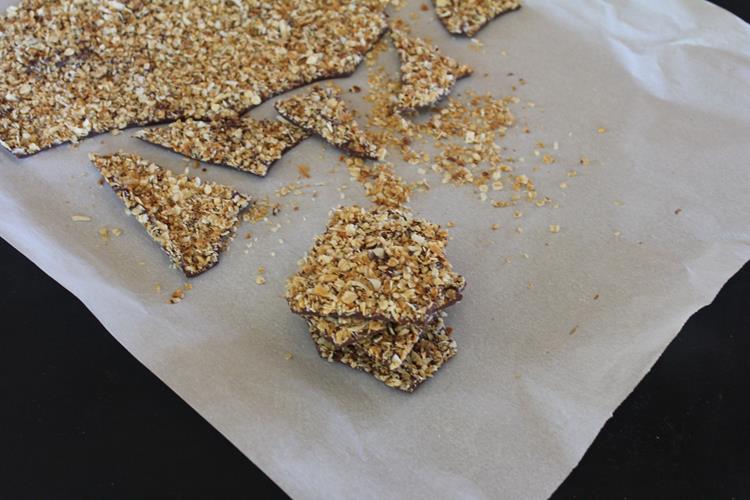 If you have read my site for very long you have probably realized that my family loves homemade granola. I have been making it for years, but starting making it more regularly when my daughter developed her nut allergy. Most store bought granola contains nuts or is at least a high risk for contamination, so we avoid it and make our own.
I have all kinds of homemade granola recipes that I have shared that will work for this. You can find all my homemade granola recipes here. What motivated me to try this granola bark though was my crock pot granola.
Not everyone in my family loved the texture of the crock pot granola, so it was not getting used up. I knew if I combined it with chocolate it would get eaten in no time.
This recipe is so easy! Really easy. I think it would make a great treat to give for a fun holiday food gift. It is quick and easy to make and is delicious. All the things that make a great food gift.
I used homemade granola because it is what I had, but you could easily use a store bought granola as well.
If you love homemade candy you might enjoy these:
Tools that helped make the recipe easier.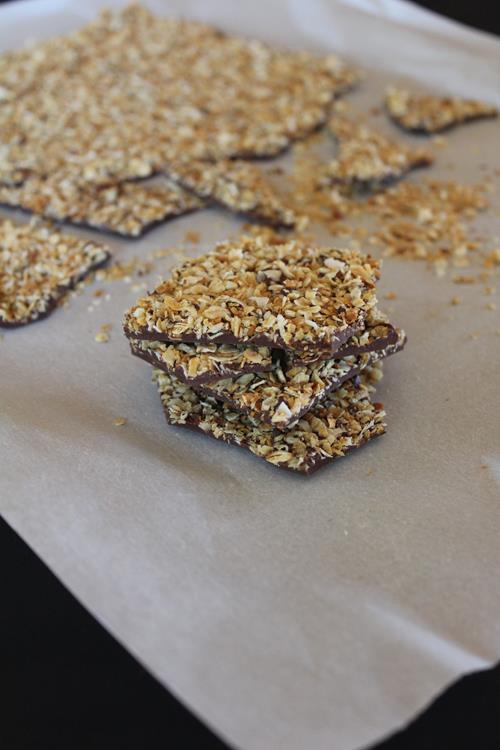 Granola Bark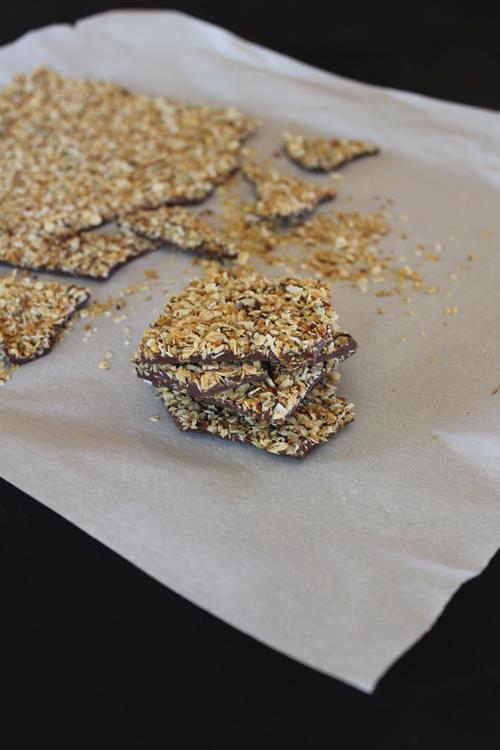 Homemade Granola Bark is an easy homemade treat.
Ingredients
2 cups chocolate chips
2-3 cups granola
Instructions
Line a baking sheet with parchment paper or a silicon baking mat. Set aside.
Place chocolate chips in a microwave safe bowl. Cook for 30 seconds on 50% power. Stir and continuing cooking at 50% power, stirring every 30 seconds until chocolate is melted.
Spread chocolate on the parchment paper.
Sprinkle granola over chocolate. Press down slightly on the granola to help it stick to the chocolate better.
Refrigerate for 1-2 hours or until firm.
Break into pieces.