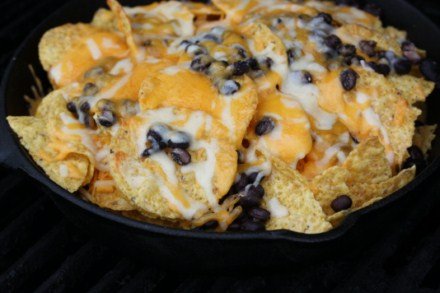 If your family is anything like mine then they love nachos.
Nachos are a favorite in our house because they make a quick and easy lunch or dinner. Recently I discovered a new favorite way to fix nachos.
Grilled nachos anyone?!
Seriously these are so good and so easy. There is no heating the house to make them and grilling them gives them a nice smokey flavor that adds a depth of flavor that you do not get making them in the oven.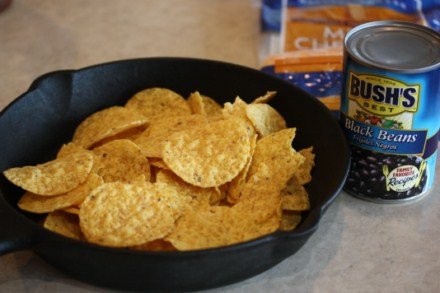 And the best part is that you can top them with whatever you like. You can do simply cheese and chips. You can add beans or even some leftover taco or fajita meat. Really, you can take this basic idea and make whatever kind of nachos that you like
And the other thing that I love is no soggy nachos. I do not like soggy chips in my nachos and grilling them keeps them crisp and nice.
So easy and so good!
There is one trick to these though and that is a cast iron or other grill safe pan. I use two cast iron pans when I make these to that I do not overcrowd the pan. And if you don't have a cast iron pan, this recipe alone makes it worth getting one. 🙂
Grilled nachos
This is enough for one medium sized cast iron skillet.
4-5 cups tortilla chips
2 – 3 cups shredded cheese
Beans , taco meat, etc.
Spread chips into cast iron pan. Sprinkle with meat or beans if using and sprinkle cheese on top. Cook on a grill that has been preheated to med high heat.
Place pan on grill and cook over medium to medium high heat for 5-6 minutes or until cheese is melted. You do need to keep an eye on this recipe. This is not a recipe that you can put on the grill and walk away from. You do need to check on this several times while cooking.
Serve with salsa any additional toppings that you desire.