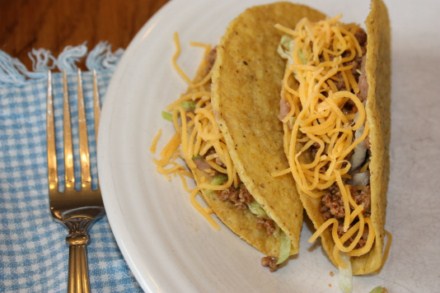 We eat a lot of Mexican and Tex Mex type food in our house. Tacos are a favorite. We like soft taco shells, but we also enjoy hard taco shells once in awhile.
Yes, I could fry my own corn tortillas, and make crispy tacos myself, but tacos are usually a quick and easy meal for me, so I buy them. However, I did not buy them often because I found them to be a bit stale most of the time.
Well, I learned from a friend that I was skipping a very important step when serving my store bought hard tacos.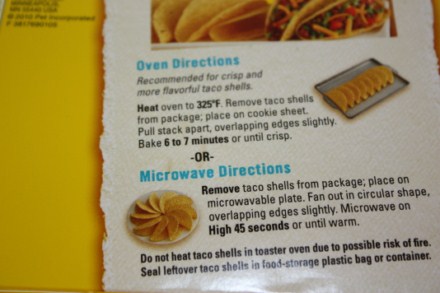 See on the back of the box where it says to heat the taco shells. Well, it turns out that it is an important step. Yes, heating the tacos does make them crisp. It takes away that stale taste and texture that I did not like.
I thought this was a needless step. I thought it was only to heat the shells. I did not care if they shells were hot, so I skipped that step. Well, lesson learned. It pays to follow directions.
Am I the only one that skipped that step?