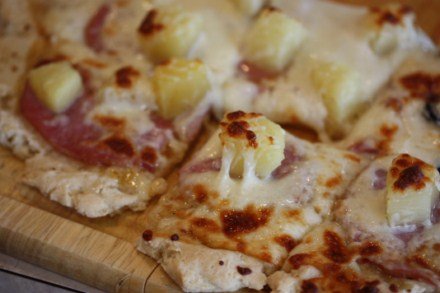 Homemade pizza is one of the most kid friendly meals you can make. After all what kid does not like pizza? I know all three of my kids love it and we eat it several times a month.
One of the best things about pizza is that you can change it up. Sometimes we eat pepperoni and sometimes sausage. Some days I just put cheese on it, and other times I like to change it up and make a barbecue pizza or a black bean pizza.
Recently I decided to make a hawaiian style pizza with canadian bacon and pineapple, but I decided to change it up a little. A few weeks ago I received a few marinade and sauce samples from World Harbors. One of the marinades in the box they sent me was Island Mango.
When I saw the bottle of Island Mango sitting in my pantry, I decided it would be the perfect sauce to change up my hawaiian pizza. So, instead of a regular pizza sauce I spread a little of the Island Mango sauce on the pizza before I added the rest of the toppings. I baked it as usual and it turned out so good.
My whole family loved this and thought it was a nice change from our regular pizza. So, next time you are making homemade pizza think outside the box and see how you can change it up.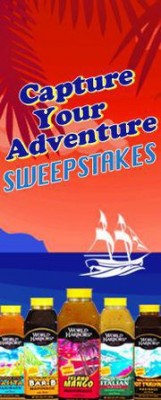 World Harbor currently has a capture your adventure sweepstakes for a fantastic trip. For more information on World Harbors and to find out about their current promotion please visit the World Harbors facebook page.
Disclosure: World Harbors sent me sample products to try and compensated me for my time in writing this post, but as always my thoughts and opinions are my own.