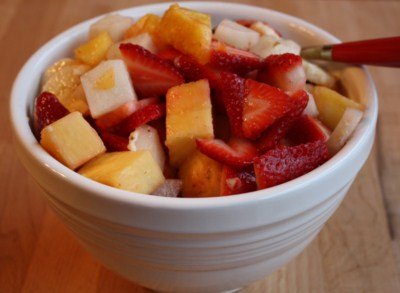 Sometimes I think we over complicate food.
Many cooking shows and magazines take basic foods and add a lot of ingredients and steps. This often produces a wonderful result, but it also often makes a dish more time consuming and less healthy.
Sometimes it is easiest and healthiest to stick to the basic. A simple bowl of fruit, with nothing added, is often the perfect side dish or ending to a meal.
What do you think? Do you sometimes serve something simple like bowl of fruit?
And do you agree that food now often seems over complicated and time consuming?