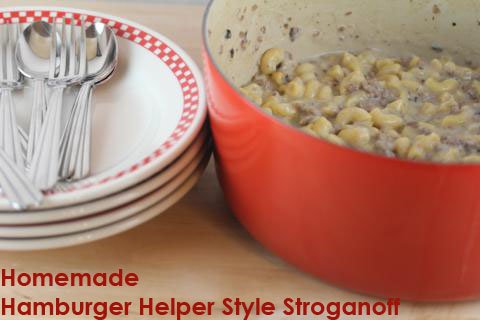 You all loved the homemade cheeseburger helper that I shared a few weeks ago for my homemade recipes series that I knew I had to share my homemade hamburger helper stroganoff version. My family loves this.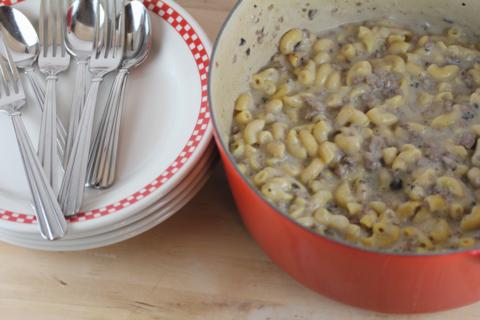 I know I said this in my homemade cheeseburger helper post, but homemade versions of hamburger helper are so much better than the boxed version. And really they do not take any longer to make.
They are quick and easy dinners everyone will. So easy and so good, we all need more recipes like that.
Hamburger Helper Stroganoff
1 lb ground beef
1 cup beef broth
2 cups milk
1 can cream of mushroom soup ( or homemade white sauce)
2 cups macaroni noodles
1 cup sour cream
In a large pan brown beef until done and drain off any grease.
Add broth, milk, cream soup, and noodles. Bring to a boil, stir, and reduce heat to low. Cover and cook for 17-20 minutes or until noodles are done, stirring occasionally.
Stir in sour cream just until heated through.
Wait 5 or 10 minutes before serving to allow it to thicken up some.
Serve and enjoy!