If you follow me on Facebook than you know that we love homemade Orange Julius and eat them often during the summer.
Well, today I have yet another copy cat recipe for you that is based on an Orange Julius treat.
Today's recipe is not orange though it is raspberry.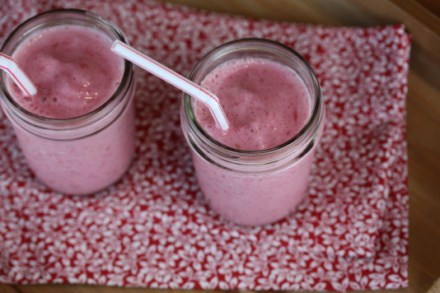 Homemade Raspberry Julius are just as easy as the Orange Julius version and just as good. These are the perfect summertime treat!
Raspberry Julius
2 cups milk
2 cups raspberries ( I use fresh if I have them)
1 cup (or so) ice
1/2 cup powdered sugar (less if you like it less sweet)
Place ingredients in a blender and blend until smooth. You can add more ice if needed.
You can also use frozen berries, but use less ice if you use frozen berries.
Enjoy!