We like Mexican food in our house. We enjoy having homemade beans when we do this. I have had this post partially done for awhile now, but I finally got it finished.
There are a lot of ways to make homemade refried beans. If you search the internet you will find a lot of different tips from a lot of people. This is how I do mine and how we like them. I do have a semi secret ingredient that comes from a friend of mine who was a missionary in Mexico for several years.
The way I make mine is not technically "refried". If you want to cook/fry them after they are mashed go ahead. Again this is just how I make them, you can adjust it how you want.
I started making my own refried beans several years ago, but I only made them occasionally. I now have started making them all the time. I make a large batch usually 1 or 2 pounds of beans. After I have the refried beans made I freeze them. They freeze really well and this allows me to have them anytime with out having to make them.
My family likes these so much better then what you buy in the cans at the store. The taste and texture are much better. This is one of the things that I really should have been making sooner. It is much better, healthier, and more frugal. I also think these taste pretty close to the ones you would get at a Mexican restaurant.
These directions are just basic. Tweak them for your tastes.
Homemade Refried Beans
Take approximately 1 lb of pinto or black beans (we prefer black refried beans) and soak them overnight. In in morning place in the crockpot. Chop one onion and place in the crockpot. Chop 1 jalapeno pepper (I leave it out if I do not have it.It is fine) or use something hotter if you like it spicy. I also put in about 1 teaspoon of cumin and 1 teaspoon of chili powder (add more or less if you want to change it up ). And 1 tablespoon of this.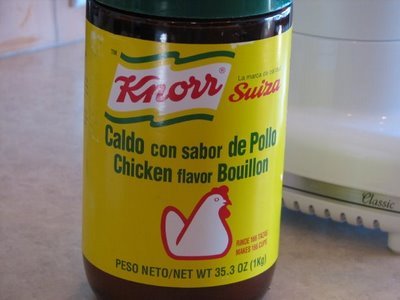 It is basically Mexican Chicken bouillon. You can find it in the Mexican section of the grocery store. My Sam's Club has also carried it, but you have to buy a large container. This Mexican chicken bouillon is what my friend told me about. We think it adds so much flavor to the beans. It does take quite a bit I think, but it is worth it.
Add about 8 cups or so of water so that water level is about 1 inch or more above the beans. No need to be exact. If they need more water while cooking add more water. Place lid on crockpot and cook on low until beans are tender. Usually about 8 hours or more. When done drain but SAVE the liquid you need some of this. You want to use some of this liquid when mashing beans to give them extra flavor. If you like your beans more chunky mash with a potato masher. If you like them smooth, which is how my family likes them, use a blender, food processor, or immersion blender. The immersion blender is easiest if you have one.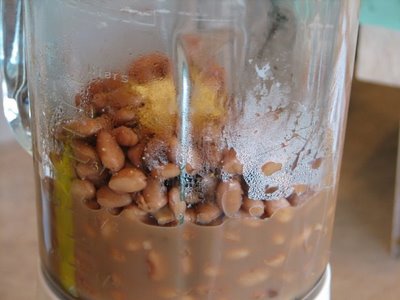 If you are using a blender, let beans and liquid cool a bit. Hot liquid and blenders don't mix well. Place some beans into the blender. I usually do this in three or four batches. Add a little bit of reserved bean liquid and about 1 teaspoon or a little more Mexican Bouillon. Blend until desired consistency adding liquid as needed. You may need to add more bouillon to taste. Repeat with remaining beans.
If I use my immersion blender I place all of the drained beans in a large bowl and add some bean liquid and bouillon and blend all at the same time. I add more bean liquid as needed.
My sister likes her beans with more texture and chunks so she mashes hers with a potato masher instead of a blender.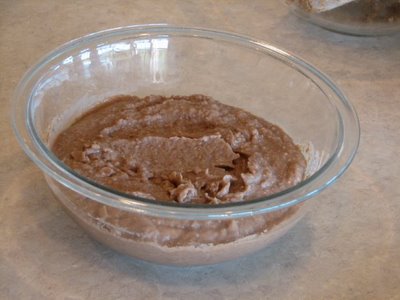 Serve as needed or freeze.