Need an easy old fashioned dessert? Try Hot Milk Cake! This depression era cake is simple to make using basic ingredients.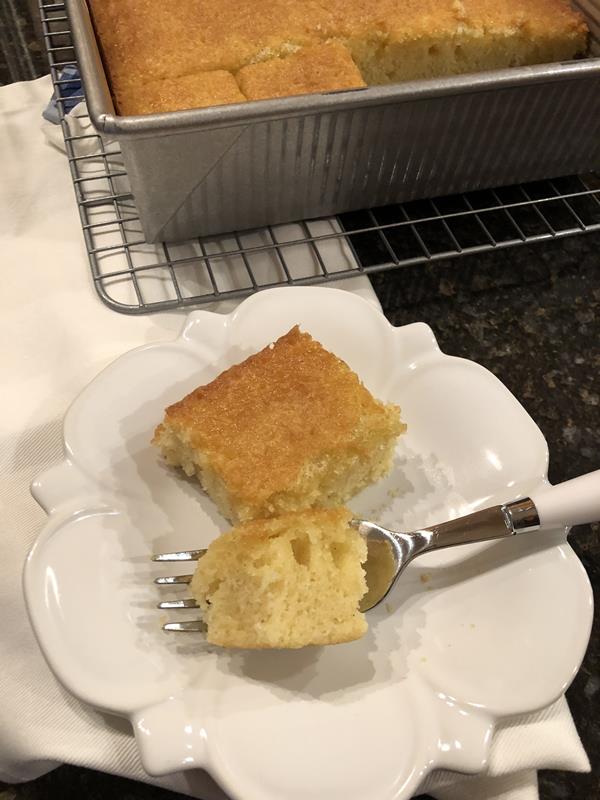 I love simple old fashioned desserts. You know, the kind our grandmothers used to make. The simple, frugal kind of recipes. The ones that use basic ingredients that we always have on hand.
Sure, I like fancy cakes, pies, and cookies. In fact, have quite a few of those recipes posted, but there is something about a simple dessert that I also really enjoy.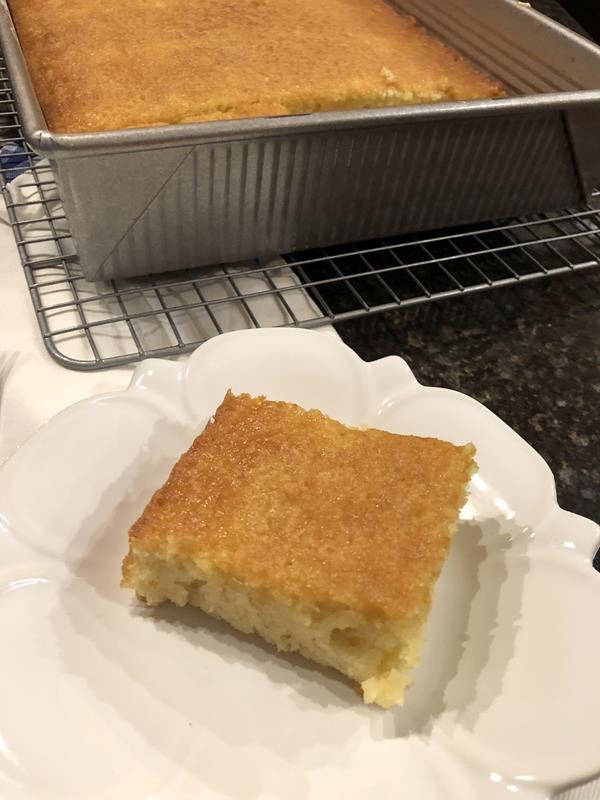 Many of the desserts from years ago were so simple and yet so good. They called for everyday ingredients. They didn't call for fancy or gourmet ingredients. They used and made due with what they had.
What did they have? Simple yet good ingredients like eggs, butter, and milk. These were things they could easily get. They did not/could not run to the store for special ingredients.
We could and should learn a lot from those times. I know I need to learn a lot.
I love to bake, but it is much more frugal to keep my baked goods simple. And I am learning that you don't have to sacrifice taste in order to make a simple and frugal dessert. Simple and frugal can still be really good.
Hot Milk Cake is one of my favorite depression era recipes. Or at least I think it is depression era. It is definitely an old fashioned type recipe that many of our grand mothers and great grandmothers made. It is simple, but oh so good.
This is good served plain, but it is also good served with fresh fruit or berries with some whipped cream on top.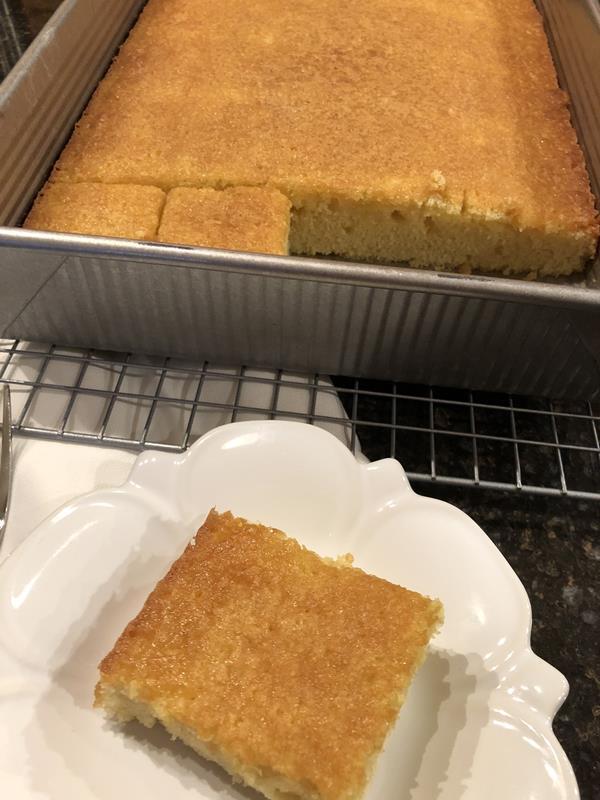 Hot Milk Cake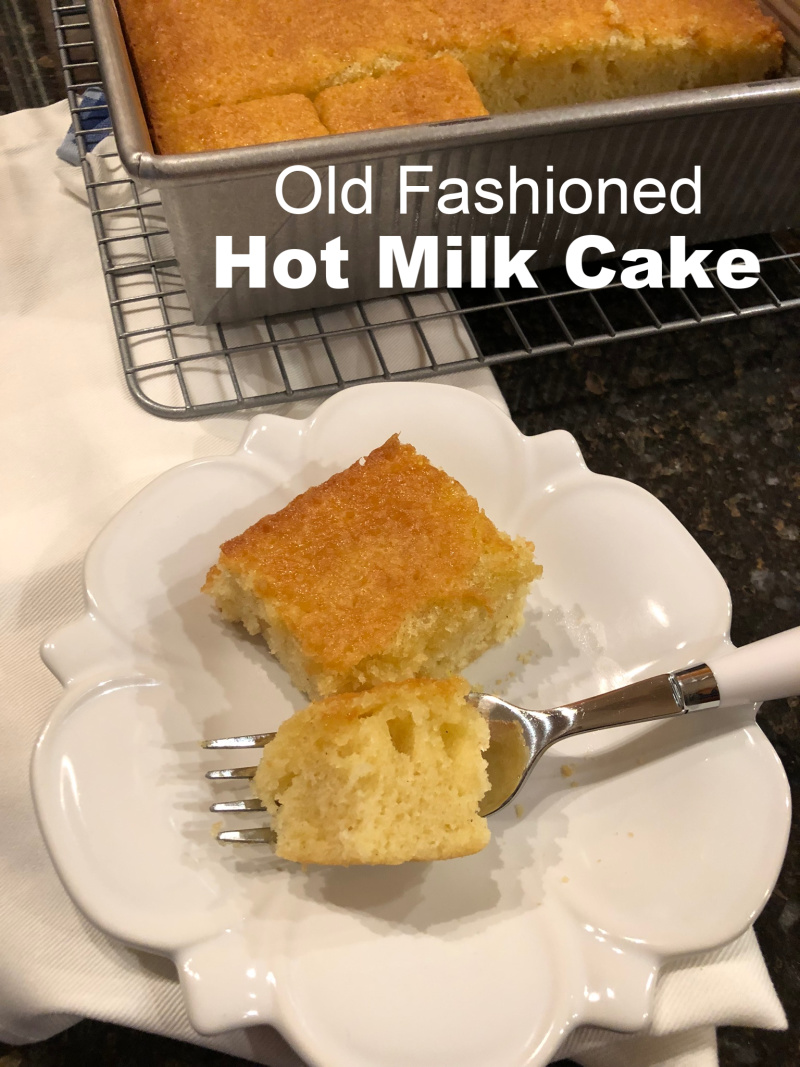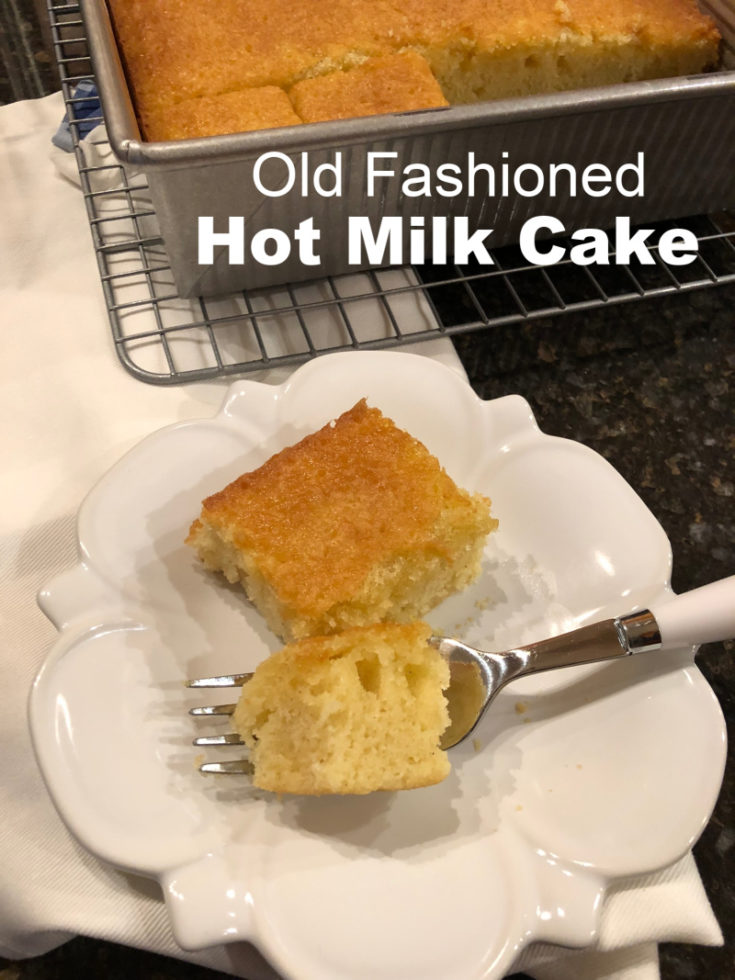 Hot Milk Cake~ An easy old fashioned cake recipe.
Ingredients
2 cups flour
2 teaspoons baking powder
1 teaspoon salt
1/2 cup butter
1 cup milk
2 teaspoons vanilla
4 eggs
2 cups sugar
Instructions
Preheat oven to 325 degrees. Grease a 9x13 pan and set aside.
In a bowl whisk flour, baking powder, and salt. Set aside.
In a separate bowl beat eggs and sugar with an electric mixer for about 5 minutes or until mixture thickened. Make sure to do this step mixing for this length of time is important.
While eggs and sugar are mixing, heat butter and milk in a saucepan until butter melts and mixture is hot, but not boiling. Stir in vanilla.
Slowly add hot milk mixture to egg mixture until well incorporated.
Slowly add flour mixture, mix just until incorporated.
Pour into prepared pan and bake for 30-35 minutes or until toothpick inserted comes out clean.
Cool. Slice and serve.
Notes
This can be made in a bundt pan and baked for 55-60 minutes or until toothpick inserted into center comes out clean.
I have made this with a gluten free flour blend, but it is not quite as good as the original version. The texture is different on the gluten free version.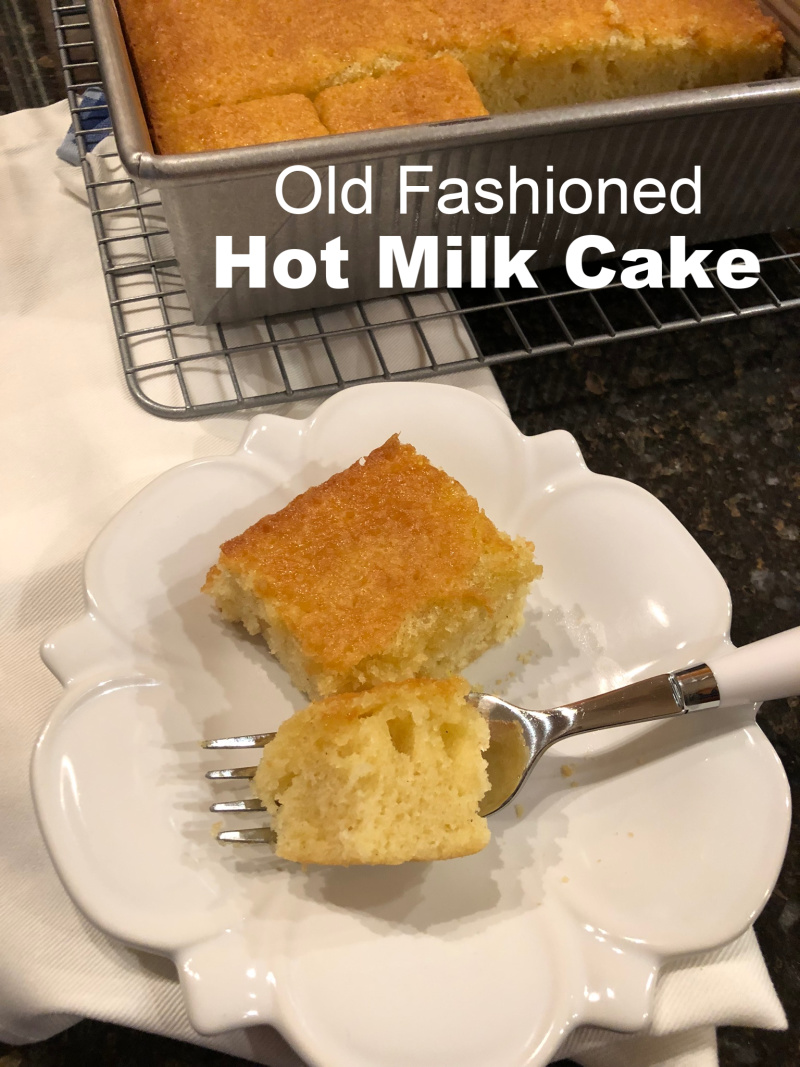 Originally published March 2009. Updated February 2019. This recipe adapted from Cook's Illustrated Lost Recipes.