I have been gone on vacation for the last two weeks. Did you miss me?
You probably did not even notice I was gone. I wrote all my posts ahead of time and scheduled them so that things would pretty much be the same around here. If you have emailed me or left a comment and I have not gotten back to you, it is because I pretty much disconnected for most of the last two weeks.
I have not disconnected from the internet and my site for awhile, and it was just what I needed. I am a little behind now on everything from email to laundry, but plan to work on catching up over the next few days.
Today I thought I would share how we traveled the last few weeks, because I really do not think we travel like most people. Here is why.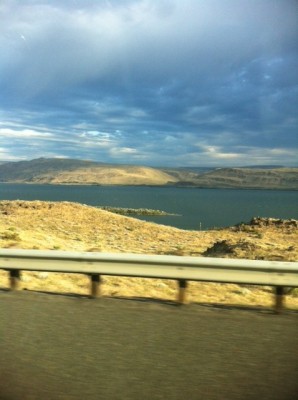 We drove from NE Oklahoma to the far NW corner of Oregon. Now the driving the 2000 miles is not really the crazy part, lots of people travel cross country to see family and friends. I think the crazy part may be how we travel.
And the even crazier part might be the fact that this is not the first time we have done this.
You see we don't stop. I mean we stop, but our stops are less than 10 minutes each, most around 7 minutes.
We get gas for the car, use the restrooms, and are back in the car in no time. We sleep and eat in the car. And yes I am very thankful for portable DVD players, iPhones, and iPods.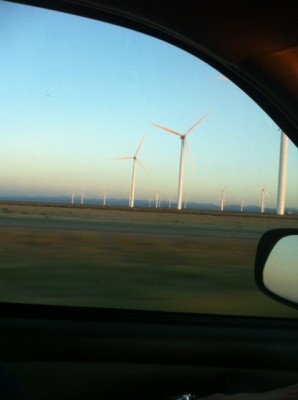 We left the Tulsa area at 5:30 am CST on June 21st and arrived in far NW Oregon on the 22nd, at 10:00 am Pacific Time.
We traveled north to Kansas, went west at Salina, and headed to Denver. At Denver we went north to Cheyenne and then across to Salt Lake.
We went up into Idaho and through Boise. Into Oregon and then we followed the Columbia River until it almost ended.
And we did it all in 30.5 hours. Yes, yes we did. We traveled 2,000 miles in 30.5 hours. Like I said we are kind of crazy when it comes to traveling…..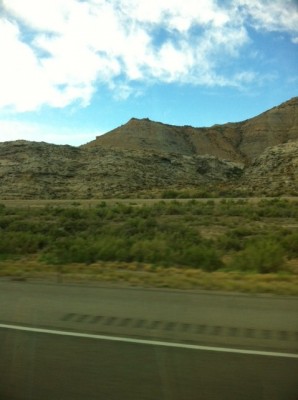 And then we reversed our route and did it all over again on Thursday and made it back to Oklahoma yesterday afternoon.
Like I said, I don't think we travel like most people. Or am I wrong? Is there anyone else out there that are crazy travelers like us? 🙂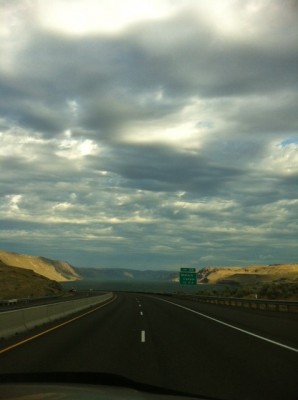 I will share a few more photos and details from the trip next week, but right now I am off to recover from our crazy cross county trip.