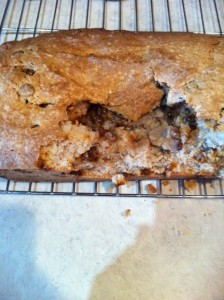 After making five loaves of bread, I think I have finally given up on adapting this recipe to be gluten free. Because really that is one ugly loaf of bread.
No matter what I tried it just would not hold together.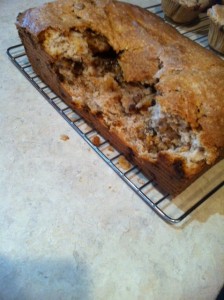 My son had some words of encouragement though. He told me that he did not care how many disasters it took to get a good loaf because it tasted good and he did not care how ugly it was. Oh, to think like a ten year old boy.